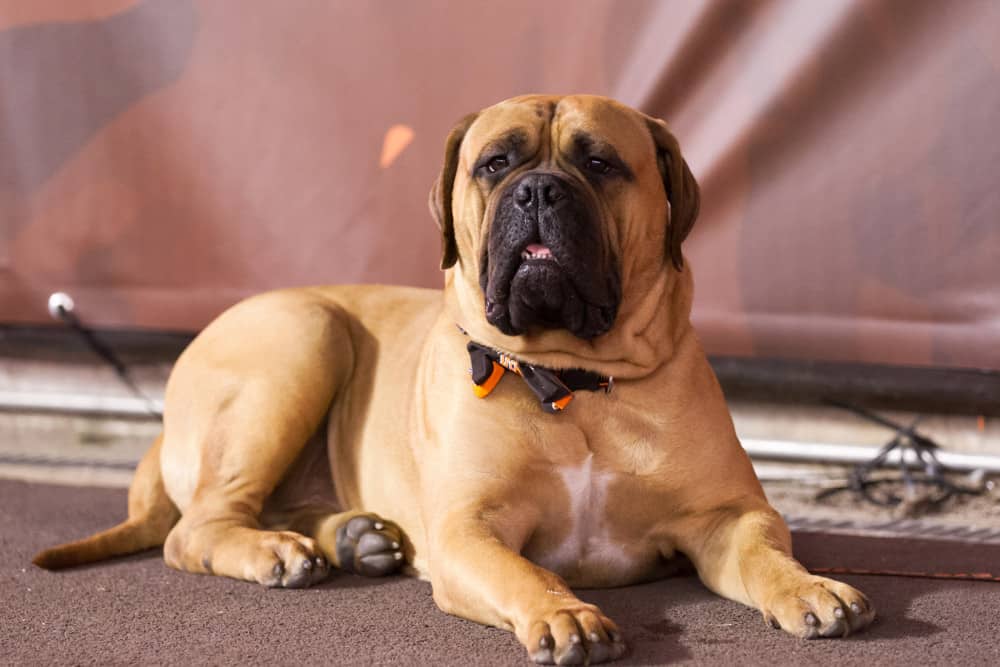 Fans across the state of Ohio will have the opportunity to say their final goodbyes.
Swagger, the Cleveland Browns' beloved bullmastiff mascot, unexpectedly passed away last week at the age of six.
We're heartbroken by the passing of our beloved mascot, Swagger.

As a constant presence on gameday and the leader of the Dawg Pound, Swagger was a proud member of our team for 6 seasons. RIP. 💔

📰 » https://t.co/dBfppFXsfe pic.twitter.com/m5Btmf0Ko3

— Cleveland Browns (@Browns) February 7, 2020
DeJohn Funeral Homes in Willoughby Hills will allow the public to visit from 1-3 p.m. next Saturday, February 22nd.
Members of the community are welcome to attend.
After the public visitation, a celebration of life service will be conducted.
The McLaughlin family, owners of Swagger and Swagger Jr., are holding a memorial service for the beloved Browns mascot on Feb. 22. Visitation will take place from 1-3 p.m. prior to the celebration of life. Will you attend to support? Photo: Joshua Gunter, https://t.co/a4YA4W2Cro pic.twitter.com/aimNGKvVPV

— clevelanddotcom (@clevelanddotcom) February 14, 2020
Public Statement
Ross DeJohn Dr., who is the CEO and funeral director, is a lifetime Browns fan.
On the matter of Swagger and the public memorial, he made this statement, via Tyler Carey of WKYC Studios:
"While we are very sad to have Swagger leave us, we know he brought much joy to families and children that visited the stadium. A lifelong Cleveland fan myself, we feel fortunate to host this opportunity to join in his celebration of life."
Pet Care Specialist Statement
Sherri DePierto is the DeJohn pet care specialist and she had this statement, via Carey, in regards to the matter:
"We are saddened to have lost Cleveland football teams' first live mascot. Hosting a memorial service for the community is an opportunity for his family and fans to say goodbye and for our community to gather and remember Swagger. Pets are a very special part of the family and should be treated as such. We care for a family's pet with the utmost dignity, respect, and compassion by people who are pet parents."
The Story Of Swagger
Swagger was born at FD Farms in Rootstown on July 20th, 2013.
After one year, he began running out of the tunnel with the team before games at FirstEnergy Stadium.
He was immediately beloved by the fans during times when the team was struggling.
Swagger retired following the Week 6 matchup against the Seattle Seahawks and passed the reigns over to his son, SJ.
Puppy love on #valentinesday2020 from Swagger Jr. @Browns #swaggerjr #sj #Browns pic.twitter.com/JszLPPLKFd

— Elizabeth Noreika (@enoreikaTV) February 14, 2020
It was revealed that his cause of death was a stroke but before that, his handler said he had been battling cancer for roughly a year.