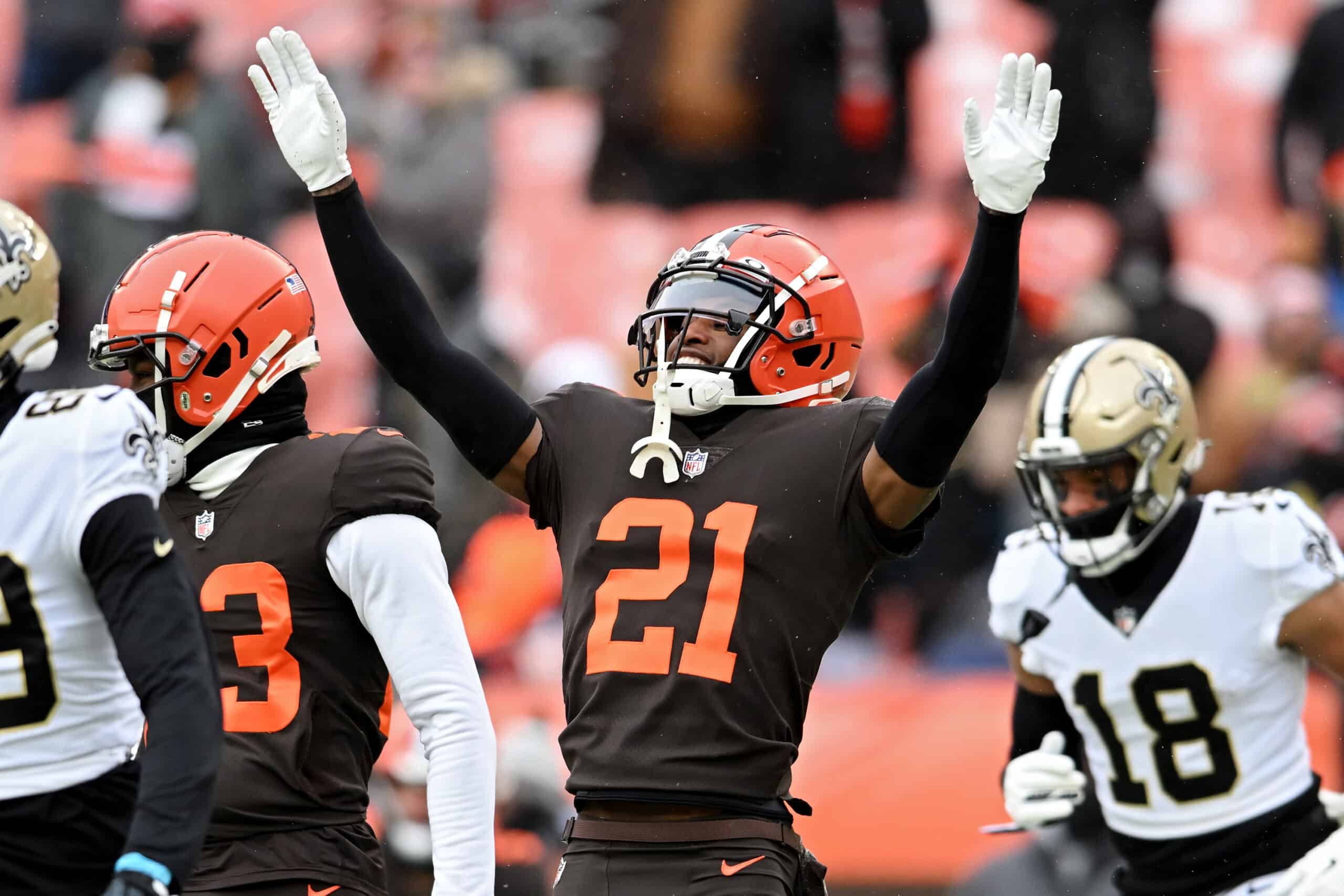 Before Denzel Ward came Joe Haden.
Haden is pretty darn impressed with Ward's on-field ability.
Haden, once a Pro Bowler for the Cleveland Browns, talked to Nathan Zegura this week about his fondness for what Ward can do.
.@denzelward is looking sharp at camp! @joehaden23 joins Training Camp Insider once again to recap all the news from Berea.

📺: https://t.co/2O6Pm2NbQ3 pic.twitter.com/F1Sns0dq0H

— Cleveland Browns (@Browns) August 10, 2023
Haden's still a fan-favorite for many across northeast Ohio.
It's cool to see him dipping his toes into the media water while sharing his thoughts on some of the current Browns' top guys.
Plays He Doesn't Make
Even when Ward isn't the exact one making a play, he makes his presence felt.
This training camp, Denzel continues to make a big impact with the defense.
GIMME THAT @denzelward | @Jordankunaszyk pic.twitter.com/Jk1QtPZQUP

— Cleveland Browns (@Browns) August 9, 2023
Haden notes this in his main point to Zegura.
"It's the plays that he doesn't make. He made the tip and he's about to get an interception on that one, but it's the two previous plays before while I was watching, his footwork… if they throw it over here, it's a pick. Next play, same footwork, same just, patience on the line… just the technique and locking in I saw today from him, it was special".
Game Recognizes Game
That's high praise from a guy who played at an extremely high level.
Haden brought toughness and grit to take on an opposing offense's number one receiver week in and week out.
With a 12-year career under his belt, he knows what it takes to succeed in the NFL.
Ward has already proven he can succeed.
Clearly, though, Haden sees something special in him.
Bounce Back Year
Many feel Ward underachieved last year after penning his contract extension.
He allowed the most receiving yards and highest yards-per-reception in his career.
However, he's still a two-time Pro Bowl player.
A concussion also sidelined Ward for a few games.
Fans should be confident in him finding his stride again in 2023.
Joe Haden seems to think he will.