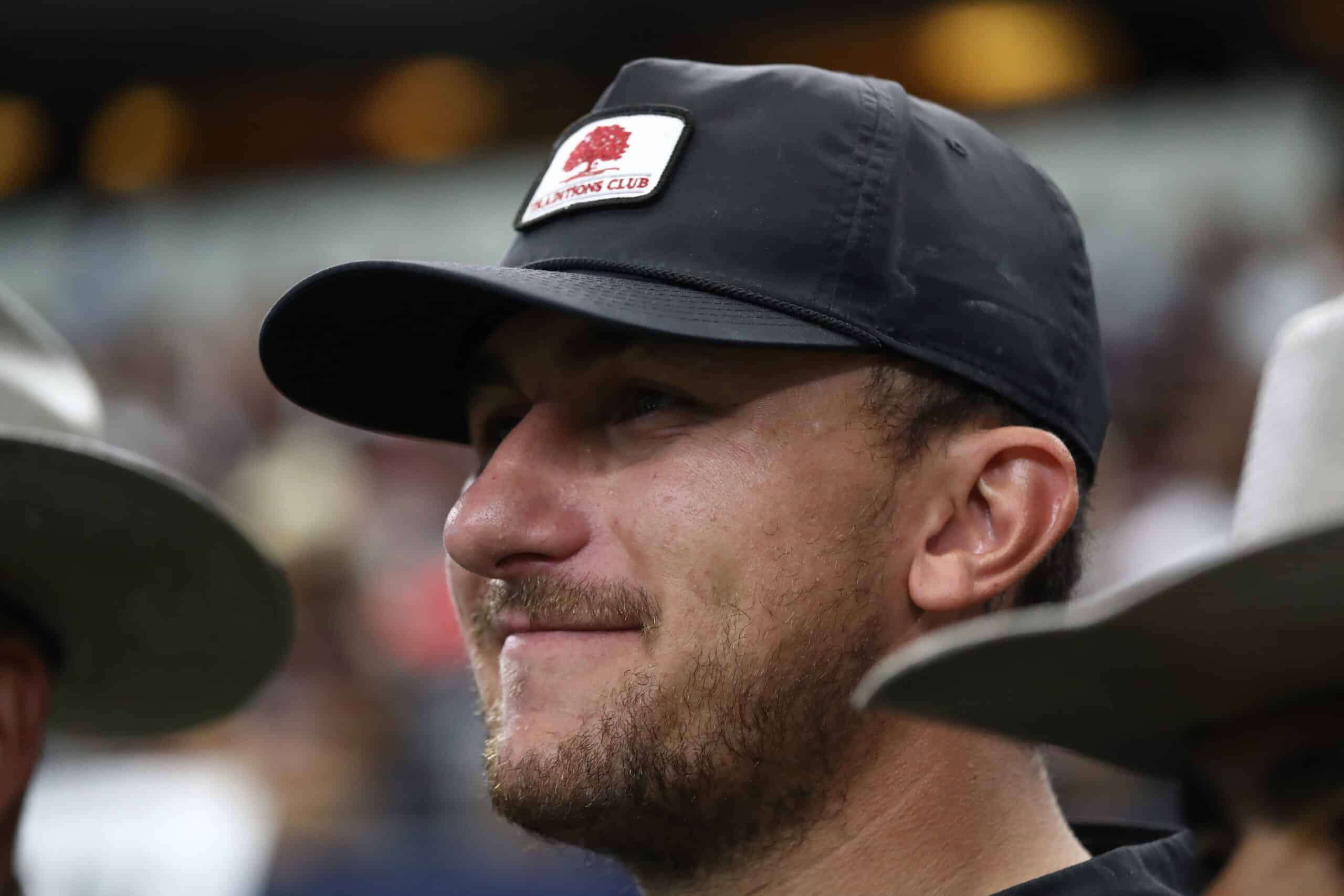 In the spring of 2014, it could be argued that Texas A&M quarterback Johnny Manziel was the hottest name in football.
He had just left college after only two years to declare for the NFL Draft, but what a wild time those two years were.
In 2012, he became the first freshman to win both the Davey O'Brien Award and the Heisman Trophy after an upset of Alabama, passing for over 3,700 yards and 26 touchdowns, and adding a ridiculous 21 rushing scores.
The following year, Manziel completed 300 passes for over 4,000 yards and 37 touchdowns and another nine on the ground.
Declaring for the 2014 NFL Draft was a given, although plenty of pro scouts doubted his ability to succeed in the NFL.
Several media talking heads strongly believed that "Johnny Football" was no better than a second round pick and certainly wasn't first round material.
That didn't matter to the Cleveland Browns who traded up and grabbed Manziel with the 22nd overall pick in the first round.
What came next was one of the most disastrous careers in NFL history.
Two seasons of terrible football marked by inconsistent play, lack of film study, and an even more alarming lack of desire led to Cleveland cutting ties with Manziel.
Johnny Manziel, the former Heisman Trophy winner and Cleveland Browns quarterback, admitted not doing any film study during his NFL career. https://t.co/V64aa9dW16

— Newsweek (@Newsweek) August 9, 2023
On Tuesday, Netflix aired "Johnny Football" as part of its "Untold" series.
The special centered on Manziel's upbringing as well as his exploits as a prep and college football star.
It also revealed his off-the-field issues that included copious amounts of partying, battle with the NCAA over marketing and sales of his jersey "likeness" while at A&M, making money by selling autographs, winging it during play calls, and the Aggies coaches reluctance to address his poor behavior.
As much as the public already knew about Manziel's alarming struggles as a pro, the documentary went much deeper.
"I thought it was even worse than what we found out after he left," – @TheRealTRizzo's reaction to the new Johnny Manziel documentary.

What did you think of the doc? pic.twitter.com/adNpisgEAr

— ESPN Cleveland (@ESPNCleveland) August 9, 2023
During his radio broadcast on Wednesday morning, talk show host Tony Rizzo added his take about the Netflix special.
"I thought it was even worse than what we found out after he left," said Rizzo. "No one knew how bad it was when it was going on, no one," he elaborated.

"All of these stories are wild," added co-host Aaron Goldhammer. "But to us, the wildest thing is that the Browns-either they didn't know all of this or they did know all of this and they took him anyway."
Manziel himself was interviewed extensively in the doc and revealed what was going through his mind after being drafted by Cleveland.
"Didn't take me very long to be in Cleveland to find out that I wasn't going to be happy there," Manziel said. "I had every single thing that I could have ever wanted. You have money, you have fame, you're a first-round draft pick battling for a starting quarterback position. And when I got everything that I wanted, I think I was the most empty that I've ever felt inside."
That emptiness led to a reckless, even purposeful, nose dive by Manziel to tank as an NFL quarterback and led to his ouster in early 2016.