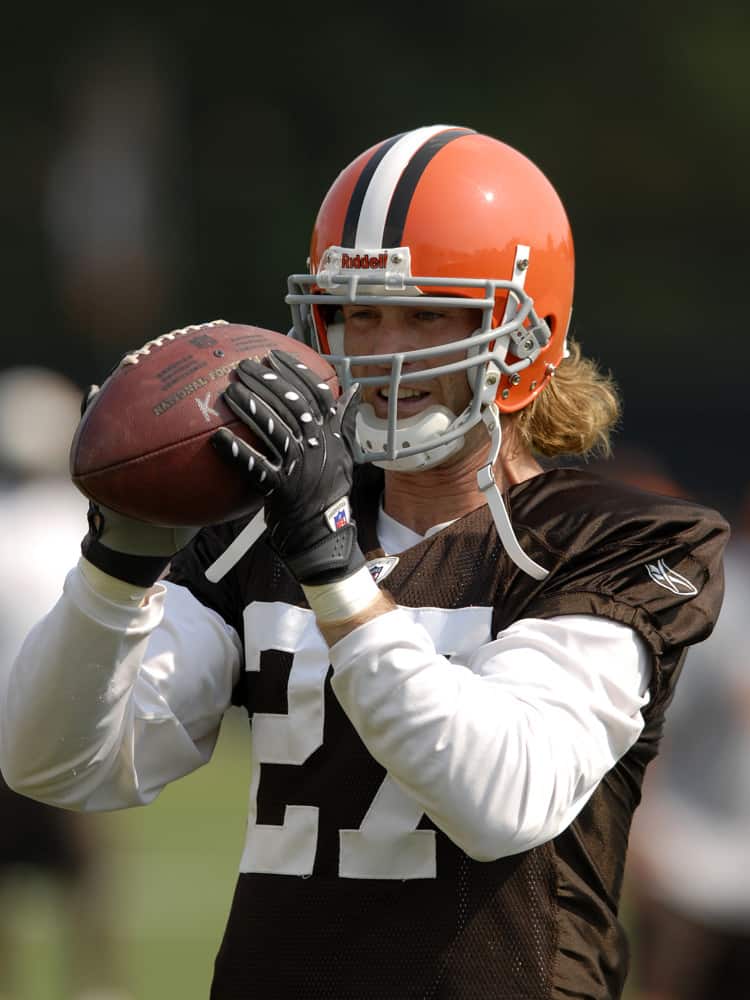 Former Cleveland Browns safety Nick Sorensen has been hired by Jacksonville Jaguars Coach Urban Meyer to be the Jags special teams coordinator.
We have named Nick Sorensen our special teams coordinator.#DUUUVAL pic.twitter.com/2s14ENnZnr

— #DUUUVAL (@Jaguars) June 1, 2021
Sorensen, 42, ended his playing career with the Browns but played for the Jaguars.
He replaces Brian Schneider who is taking a leave of absence from the team for personal reasons.
Sorensen's Career
Sorensen entered the NFL in 2001 as a UDFA out of Virginia Tech.
He played both quarterback and defensive back with the Hokies.
Nick Sorensen entered Va Tech as QB, moved to defense entering '98, came back to QB midseason after first two QBs got hurt. Went 3-1 in that stretch, helped Frank Beamer avoid pulling redshirt off Michael Vick. Sorensen back to D full time in 1999 as starting FS #jaguars #OwnIt

— J.P. Shadrick (@jpshadrick) June 1, 2021
In 2001, he was signed to the Miami Dolphins practice squad before jumping over to the St. Louis Rams from 2001-2002.
Sorensen played in Super Bowl 36 with the Rams.
From 2003-2006, he was with the Jacksonville Jaguars.
After spending three seasons with the Browns from 2007-2010, a neck injury on a kickoff in the August 28, 2010 preseason game against the Detroit Lions ended Sorensen's playing career.
After Retiring: Broadcasting And Coaching
Sorensen did not stay out of the game long.
He worked on WKYC Channel 3 in Cleveland's Browns Tonight postgame shows during the 2012 season.
In 2013, Sorensen began his coaching career with the Seattle Seahawks as a special teams assistant.
He worked with Schneider in this capacity while both were in Seattle.
The #Jaguars are expected to hire a familiar face to run special teams: their former special teams captain Nick Sorensen, per sources.

Sorensen spent the past 8 years as a defensive assistant in Seattle and can run the system installed by Brian Schneider, who left the team.

— Tom Pelissero (@TomPelissero) May 28, 2021
Both were on the Seahawks coaching staff when they were Super Bowl Champions.
When transitioning Sorensen from focusing on special teams to the secondary in 2017, Coach Carroll said:
"Nick Sorensen is going to turn his focus to the secondary to share his expertise having played there for all those years. He did a great job for us on special teams, but we really want him to focus on the defensive side of the ball. He brings a wealth of experience and a real savvy for our style of play…I foresee with Nick Sorensen that he's going to be a coordinator in this league. He already could be on special teams, now he's going to develop his defensive stuff, and I see him moving up."