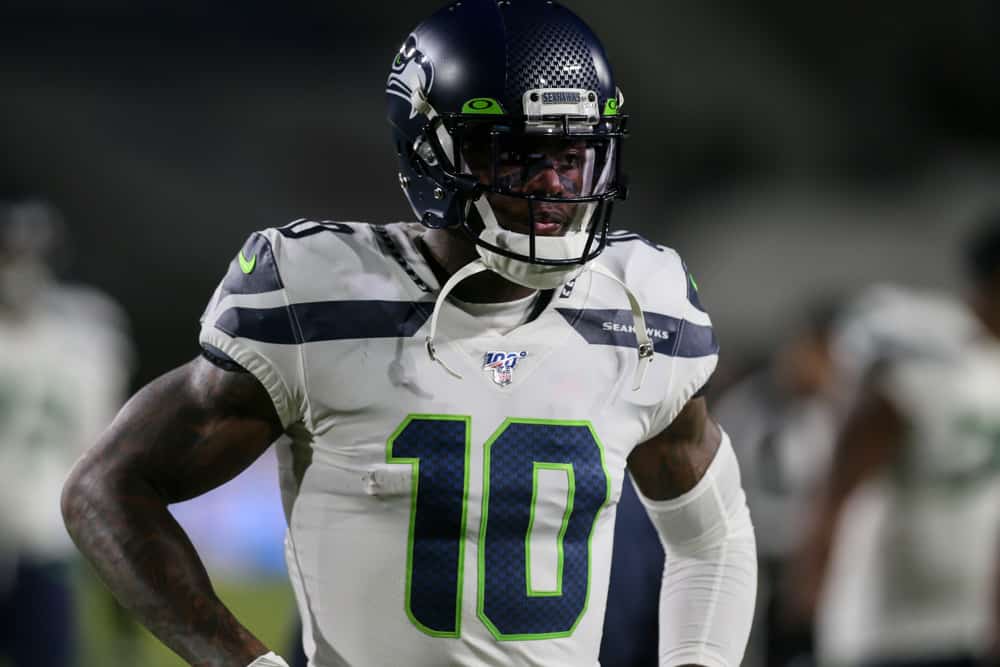 Former Cleveland Browns WR Josh Gordon has encountered another roadblock in his return to the NFL.
His conditional NFL reinstatement from December 2020 has been rescinded.
#Seahawks WR Josh Gordon's conditional reinstatement has been rescinded and he is now suspended again indefinitely, per source.

— Tom Pelissero (@TomPelissero) January 15, 2021
There has never been a question as to the phenomenal talent that Josh Gordon possesses.
It is tragic that addiction and substance abuse may prevent him realizing his full potential as a professional football player in the National Football League.
Gordon With The Seahawks
While with the Seahawks, Josh Gordon was suspended indefinitely by the NFL in December 2019; this was the sixth suspension in nine seasons.
Coach Pete Carroll was always open to Gordon's return to the Seahawks, and many believed Gordon wanted another chance to work with Seahawks QB Russell Wilson.
When Gordon was re-signed, Carroll said:
"He's had issues, but he has been a terrific young man in all of our exchanges. I'm really pleased to have a chance to give him an opportunity again."
In 2020, Week 16 was targeted for Gordon's return after the NFL conditionally reinstated him.
But he didn't take the field, and Coach Carroll did not provide many details.
"We're not able to comment about any of it, really, other than to say that he's still coming in, working out with our trainers, and getting his work done conditioning-wise.  We'll revisit it again next week. Certainly disappointed not to have him for his sake and for a lot of things, but we'll stay with it and we'll see what happens next week."
New England Patriots
Prior to signing with the Seahawks, Gordon was a member of the New England Patriots.
This second chance was deemed a golden opportunity to work with the GOATs, Tom Brady and Bill Belichick.
Brady talked about what an asset Gordon was to the New England offense in September 2019.
"He's done a great job. He just puts his head down and comes to work. I think what he did last game was pretty spectacular in his own right to that number of plays that he ran. You know, other guys were going down. He was getting the ball on the reverse, he got the ball on the go routes, he got the ball, and he just kept coming back to the huddle. I kept going, "You good?" And he's like, "I'm good," and he just kept answering the bell."
Gordon was a member of the Super Bowl Champion team and earned a ring, but he never took the field for the postseason because he was suspended in December 2018 before the Patriots advanced to the playoffs.
Cleveland Browns
Of course, the Cleveland Browns was Gordon's first team.
The Browns drafted him in the second round of the 2012 supplemental draft.
His best season was in 2013 with the Browns.
Gordon was named First-Team All Pro and selected to the Pro Bowl.
He had 87 catches for 1,646 yards and 9 TDs.
Gordon's history with substance abuse and performance enhancing substances is well documented.
Whether Gordon's NFL career is over or not, let's hope he can get the help he needs to overcome his addiction issues.
At 29 years old, he has a long life ahead if he can find peace, health, and sobriety.