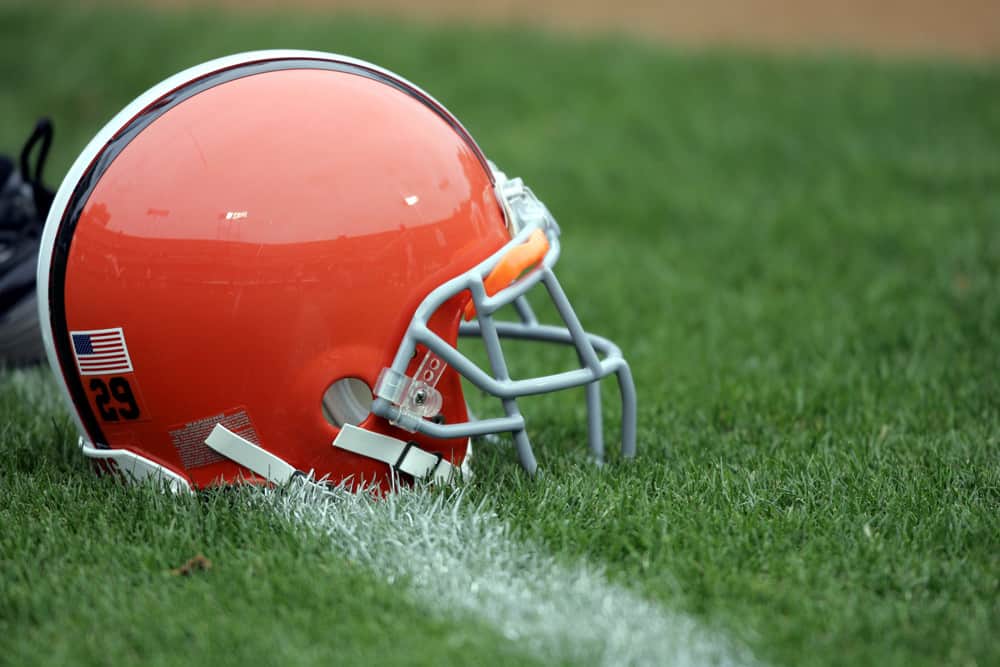 TMZ Sports has reported former Cleveland Browns linebacker Chip Banks was among three men shot in Atlanta Wednesday afternoon.
Banks is in serious condition at Grady Memorial Hospital.
Ex-NFL Star Chip Banks Hospitalized In Georgia Shooting, 'Serious Condition' https://t.co/jWyb9mifDz

— TMZ (@TMZ) August 13, 2020
Police did not initially report the identities of the victims, one of whom was killed.
Reports said all three were men in their sixties.
EMS pronounced the homeowner dead at the scene.
Per the Atlanta Police Department, five or six masked men pulled up in a van in the early afternoon.
They shot one man in the driveway before entering the house, where they shot the other two.
It is unclear if Banks was in the driveway or house, and there is no mention of his relationship with the dead man.
No motive was apparent and no suspects were in custody as of Thursday night.
However, police believe the shooters had an intended target when they entered the home.
Chip Banks and the Cleveland Browns
Cleveland drafted Chip Banks with the third overall pick of the 1982 draft.
Marcus Allen was among the players drafted after the former USC Trojan.
Banks collected 5.5 sacks in just 9 games garnering Rookie of the Year honors.
Over the next four seasons, Banks never missed a game for the Browns.
Prayers for Chip Banks…one of my favorite Browns of all time. He was the victim of a shooting in Georgia and according to TMZ sports is in serious condition. I took this photo at Training Camp at Lakeland back in the day. pic.twitter.com/L3se7pTaig

— Joe Ranyak (@FoxBull330) August 14, 2020
He collected four Pro Bowl nods in his five seasons with Cleveland.
In 1983, he picked off three passes, running one back 65 yards for a touchdown.
Banks collected a career-high 11 sacks in 1985.
His stint with the Browns ended with a draft-day trade to San Diego in 1987.
The perennial All-Pro expected the Chargers to re-work his contract.
When they refused, Banks sat out the entire 1988 season and was an Indianapolis Colt by 1989.
He lasted four more seasons, racking up 9 sacks in his final campaign before retiring in 1992.
That gave Banks 46 career sacks along with 9 interceptions and 11 fumble recoveries.
Police Investigation Continues
Atlanta Police received the first reports of shots fired around 12:45 pm Wednesday.
Banks was found by police to be alert and breathing before EMS transported him to the trauma center.
Despite driving up to the scene, police said the suspects fled on foot from the area.
Detectives ask that anyone who saw the men running through the neighborhood contact them immediately.