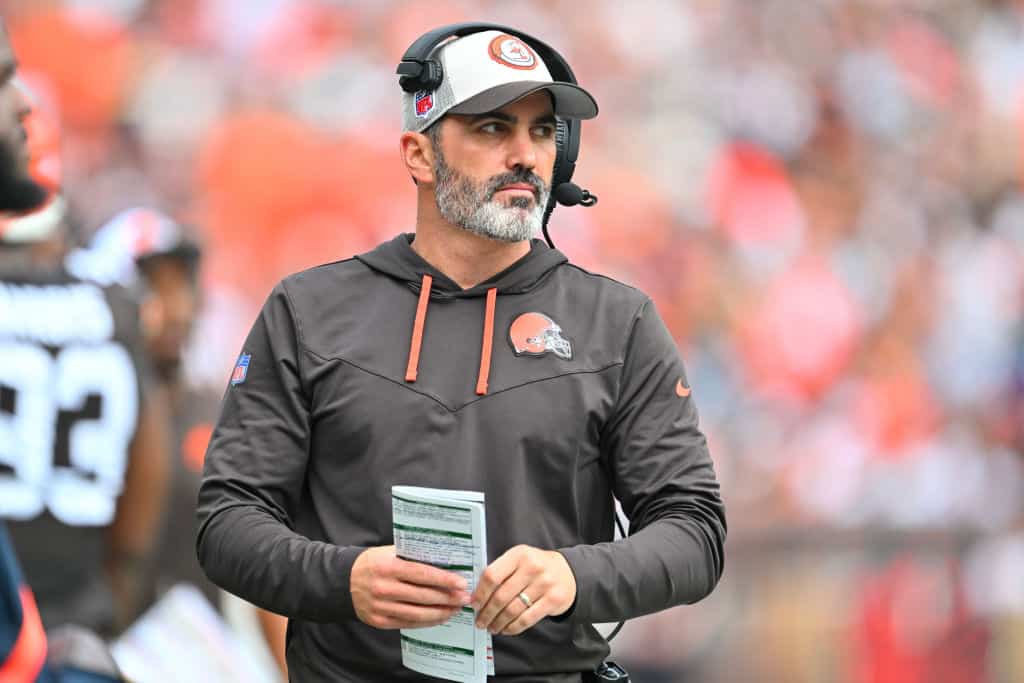 Kevin Stefanski has never been known as someone who has a handle on his locker room.
There have been undertones of disunity, infighting, and miscommunication throughout his Cleveland Browns tenure.
And he might have triggered another contention point with his comments regarding Deshaun Watson on Sunday.
Richard Sherman, appearing on FS1's "Undisputed," called the head coach out for leaving his QB out to dry.
"You never hear a head coach call a QB out like that."@RSherman_25 says Kevin Stefanski's criticism of Deshaun Watson was "strange" pic.twitter.com/vh3LHipKJn

— UNDISPUTED (@undisputed) October 3, 2023
Stefanski made sure reporters knew his medical staff cleared Watson and it was the QB's decision to sit out Sunday.
Sherman told the audience he had never seen a coach do that to a quarterback.
Coaches normally defend their stars, explain issues, and encourage them instead of throwing them under the bus.
The former Seahawk safety also emphasized the precariousness of Stefanski's position versus Watson's.
Watson did not throw more than a few passes on any day leading up to the Week 4 game.
And on Sunday morning, he still could not throw the ball even 5-10 yards without pain.
While it's true the medical staff cleared him, that only means they feel he is not likely to further injure himself.
But if a player says something doesn't feel right or that he can't compete, that is the more important assessment.
All of Stefanski's comments from his presser today about Watson deciding not to play

– Watson would've played if he said he could
– Watson "didn't feel like he had his full faculties" whatever that means
– He acknowledged the team thought he would play Saturday night

Bad look pic.twitter.com/88XsZQUa8W

— Roberto Shenanigans (@Rob_Shenanigans) October 2, 2023
Watson felt he would hurt the team and possibly himself if he tried to play.
If Stefanski did not know that was a possibility, he might have been the only person in the Greater Cleveland area.
The team called up P.J. Walker from the practice squad and told reporters Watson was a game-day decision.
But despite a week of injury reports, Stefanski did not cater his gameplan for either a wounded or a rookie passer.