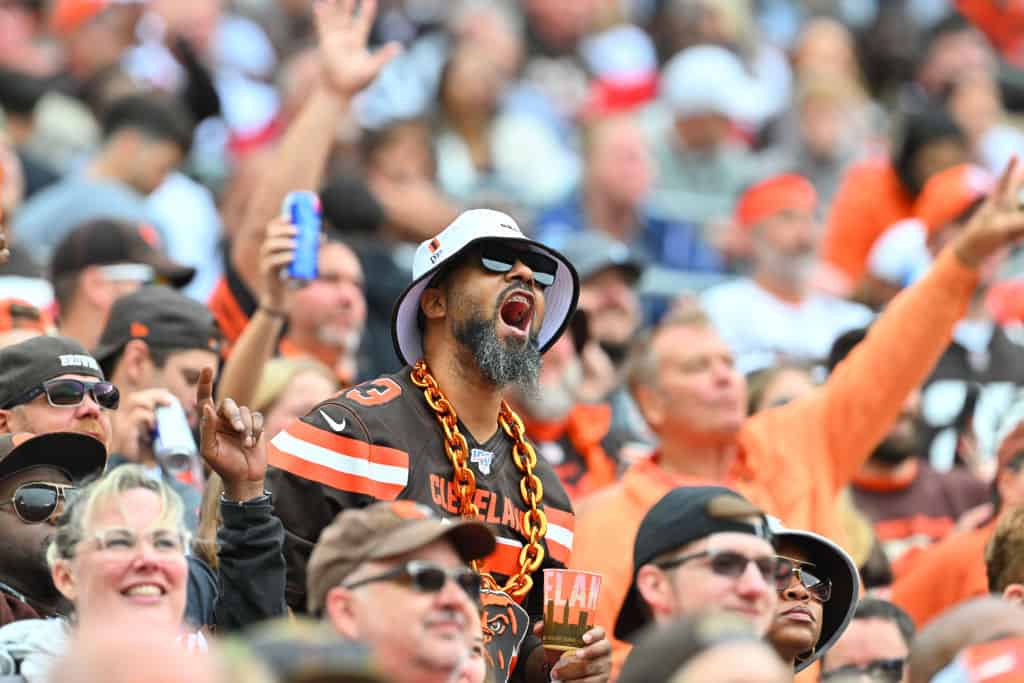 It's not a secret that most Cleveland Cavaliers fans obviously root for the Cleveland Browns as well.
But as happens in most places, football is always king, meaning no one, not even Cavs stars, will be spared if they cross the fans.
That's why Cavaliers star Donovan Mitchell had to take some time during Media Day to ask Browns fans to stop hating on him because of his praise for Lamar Jackson, as they're actually close friends (via Hayden Grove).
Donovan Mitchell has a message for Browns Twitter… pic.twitter.com/kmszh6lj4z

— Hayden Grove (@H_Grove) October 2, 2023
This makes perfect sense, considering they're both Louisville alumni.
Mitchell wasn't born or raised in Cleveland, and last season was actually his first year in town, so it's not like he's supposed to root for the Browns or anything like that.
He has always been quite active on social media, especially during sporting events, so he's going to say the first thing that crosses his mind when he sees his buddy Lamar doing his thing on the field.
Also, Mitchell was quite solid for J.B. Bickerstaff's team last season, so perhaps the fans should cut him some slack, at least while the NBA season is also ongoing.
There have been plenty of doubts about Mitchell's future with the organization.
He won't sign a contract extension this summer because it doesn't make sense financially, and the fans have a full season to convince him to stay put in The Land.