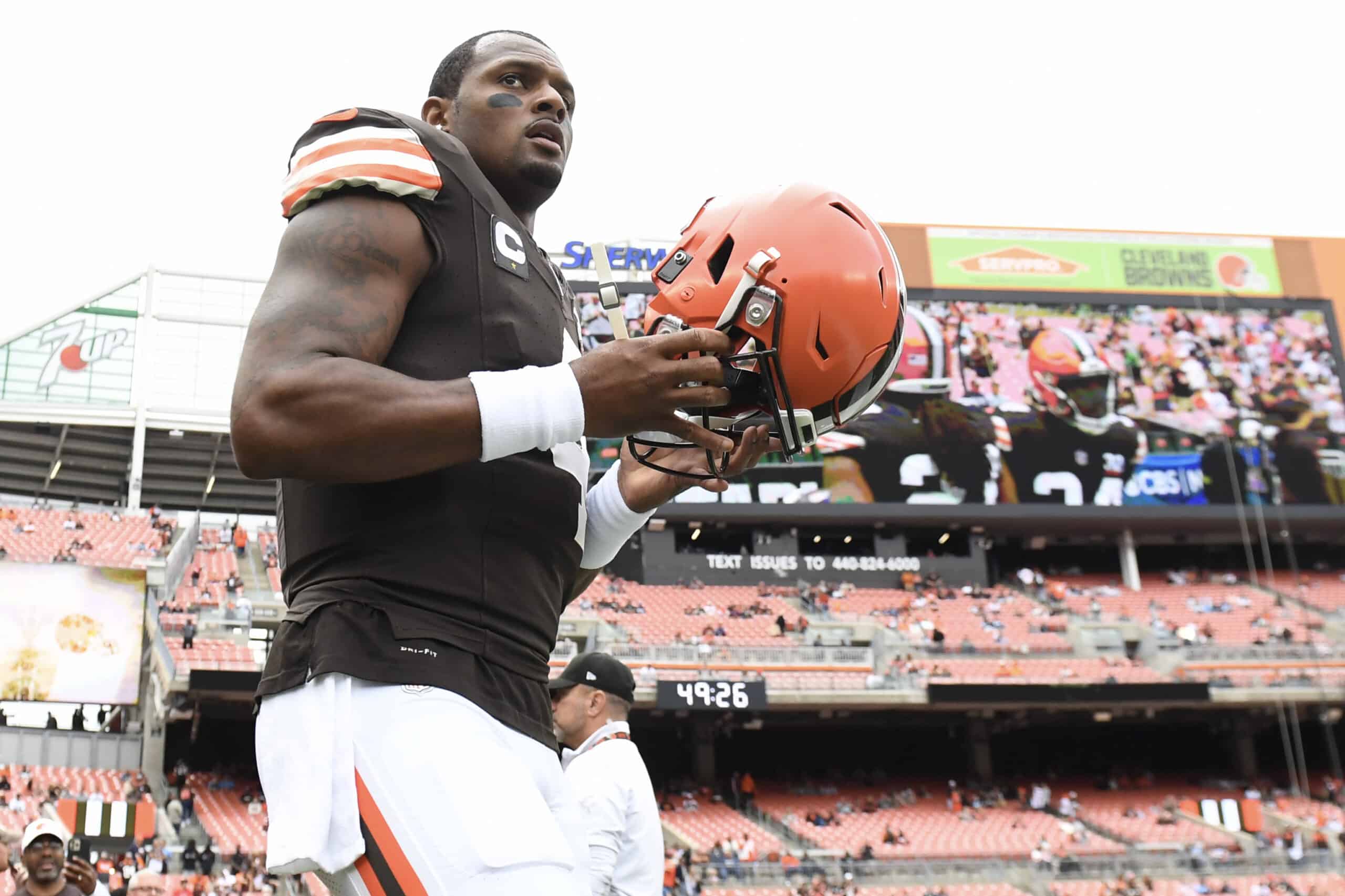 The Cleveland Browns had a must-win game vs. the Baltimore Ravens right before the BYE week, and Deshaun Watson's decision not to play has sparked plenty of controversy.
Some have sided with the quarterback, stating that he knows his body better than anyone and knew that he just wasn't fit enough to play.
But most have actually called him out for not being there for his teammates, especially considering the fact that the decision not to play came shortly before kickoff, and they weren't prepared.
That includes former star Willie Colon, who put him on blast on The Carton Show.
Colon stated that Watson had embarrassed himself and his teammates, adding that he should've played hurt because they needed him to be there.
"Deshaun Watson should be EMBARRASSED of himself. Get your tail out there and play some football." 😳

— @willcolon66 goes OFF about Watson not playing in Browns vs. Ravens pic.twitter.com/6KtVtyOfS5

— The Carton Show (@TheCartonShow) October 10, 2023
He said that the offense has no confidence when he's not on the field, and he owed it to his teammates and the organization after everything they gave up to get him.
In all honesty, Watson entered the season with a huge target on his back, and every decision and game would be heavily scrutinized.
The reality is that he didn't have the benefit of the doubt to make this kind of decision, which is why some of his teammates have a right to be angry at him.
Whatever the case, the team didn't handle this information correctly and only made things worse.
The coaching staff pretty much threw Watson under the bus, and that's not a good look for anybody, not even for themselves.