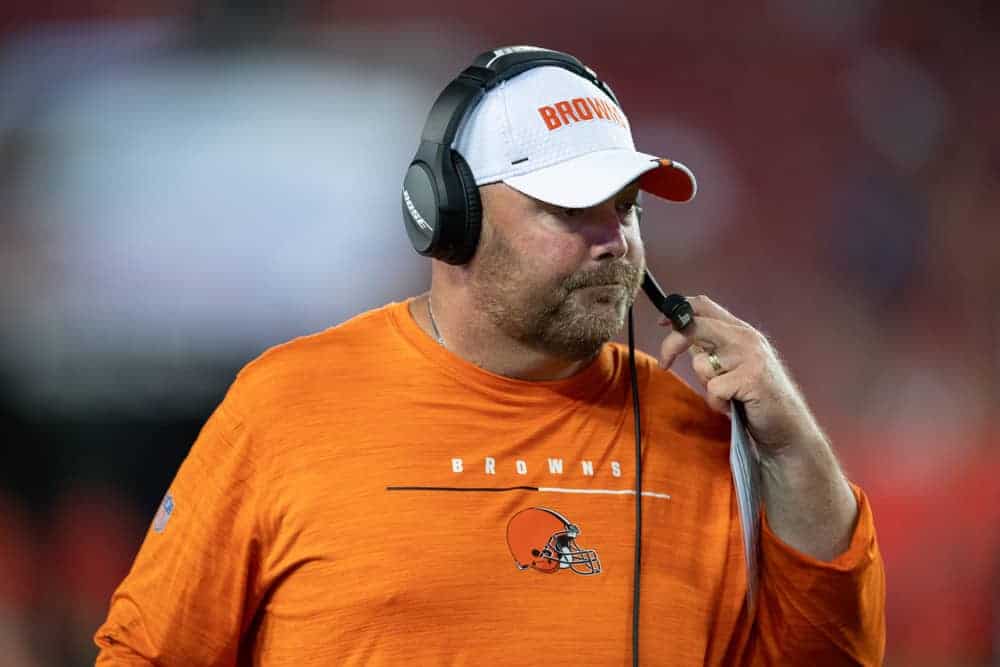 Being one of the most hyped teams coming in the NFL season, the Browns disappointed many fans in their first game.
There wasn't a lot of positives to take from Sunday's loss against the Tennessee Titans.
But it can be noted, even with all their struggles in the game, it was a close game late in the third quarter.
The Browns are still a roster that is loaded with talent and indeed most of the penalties are fixable issues.
Browns coach Freddie Kitchens spoke Monday about the Team.
"What we have to refrain from doing right now is overreacting. It is one game in a 16-game schedule," Kitchens said. "We are going to continue to make corrections in how we prepare from a discipline standpoint and a lack of composure standpoint."
"As a testament to our fans, we're going to continue to make corrections in how we prepare from a discipline standpoint and a lack of composure standpoint,'' he said.
The men we have in that locker room, they're going to rally together, and they're going to be accountable to each other,'' he said. "They understand the problems that we created for ourselves yesterday.
Kitchens also acknowledged the Browns committed too many penalties in Sunday's loss but said that it will not be a reflection of what kind of team they have moving forward.
"We're not going to make excuses for our penalties,'' he said. "We chose to do the things that we did to create those penalties. We are not going to complain about the officiating. Fans have every right to have their opinions. We're not going to create excuses for them. I was in Arizona, and when I got there, they were 4-12 and 5-11. They were not very good.
"We have a bunch of guys in there that bought into what each other means to them. They'll do that. I feel very confident that I know what we are going to get when we go to the practice field starting tomorrow.''
Kitchens also vowed, "We will get better next week."
Hall of Famer Chris Carter had this to say about the Browns performance:
"[They're] Immature as a football team," said [Cris] Carter. "You could see that with the penalties. It shows when you bring together a bunch of kids who have not won in the NFL and guys from other teams who haven't won…they definitely didn't do well in the most important thing, which was the football game yesterday."
Indeed developing a winning culture does take time.
Unfortunately, most of the players on the Browns current roster have not been part of winning teams.
Kitchens is right in that there is plenty of time to make adjustments as there is plenty of games left on the schedule.
The primetime game this Monday night against the Jet's will speak a lot about the character of the football team.
But, the Browns need to turn things around in a hurry as the schedule will only get tougher.
After the Monday night game with the Jets, the Browns will face the Rams and Ravens.
An 0-2 start could quickly become in danger of snowballing at that point to 0-4.
In that situation, it would certainly be hard not to overreact.