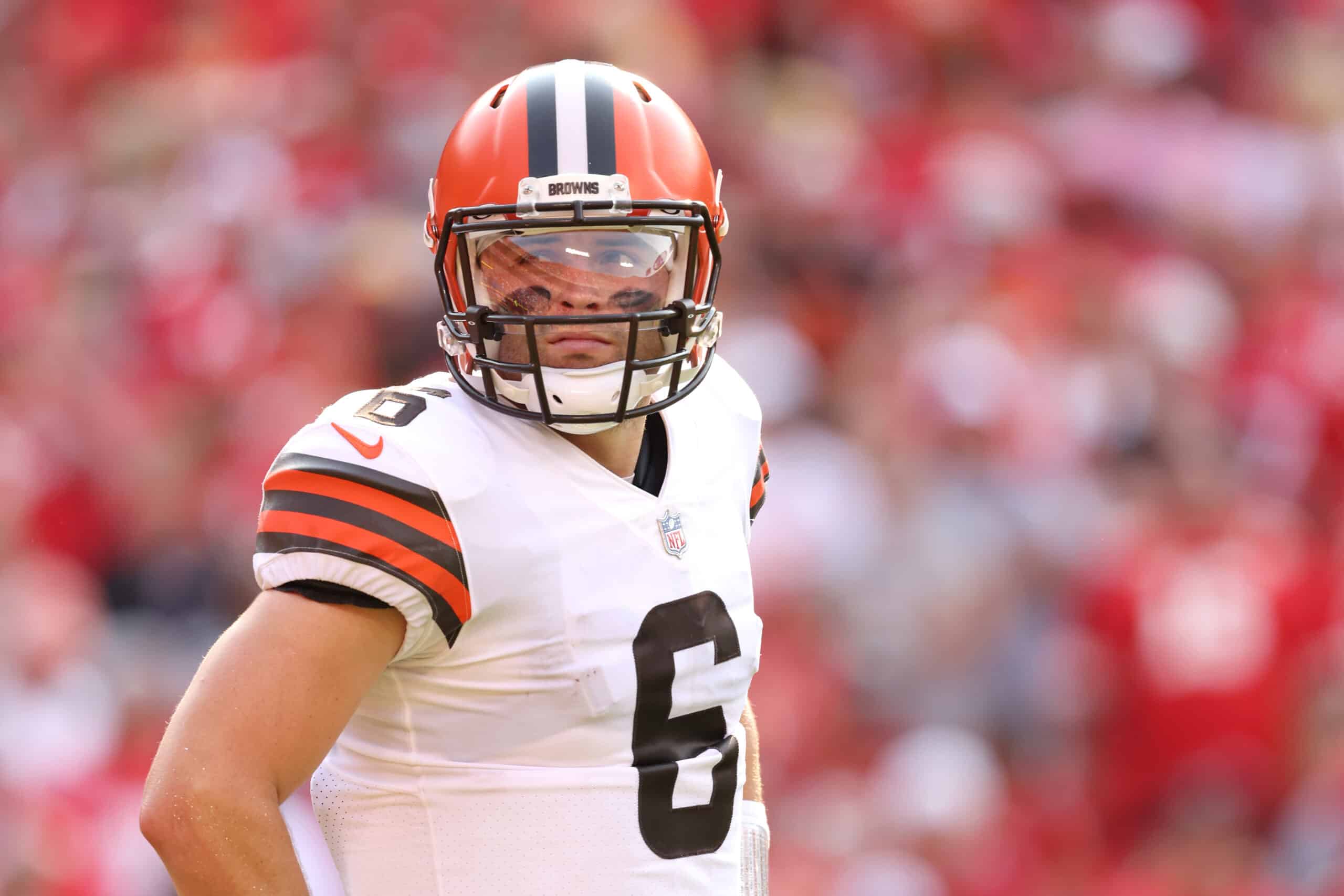 The Cleveland Browns are 1-1 so far in this 2021 season.
Though the defense is a work-in-progress with a lot of new faces who did not play together in preseason, the offense is established with a lot of familiar faces.
This is part of the reason (along with Coach Stefanski's play calling) that the offense has started well.
Baker Mayfield, in the two games so far this season, probably regrets two of his passes.
Those would be the interception at the end of the Chiefs game and the interception which resulted in his injured shoulder (though that one is on Schwartz said Stefanski.)
For these reasons, his grade is an "A".
Mayfield's Stats
He is 40 for 49 for 534 yards, 1 touchdown, and 2 interceptions.
Mayfield is spreading the ball around, and he has been without the experience of OBJ for both games and Landry for one game.
Baker Mayfield through 2 weeks:

Has the best completion rate in the NFL. (81.6%)

Has his best passer rating ever. (101.9)

Is throwing for a career best yards per game. (267)

Has his best yards per attempt. (10.9)

Without Odell Beckham.
Without Jarvis Landry week 2.
FRANCHISE pic.twitter.com/JnDtQh95dc

— Nick Karns (@karnsies817) September 20, 2021
He Finally Has Continuity
Though it was mentioned often in the offseason, the fact that he is in the second year with the same offensive playbook and coaching is significant.
The playbook suits his style of play, and the coaching along the way has made him a better quarterback.
Baker Mayfield's commitment to quarterback footwork and the under-center PA sell since Stefanski's arrival has been noteworthy. The small details here: empty hand lead, ball on the hip, and lingering head all sell the fake.

It's simple stuff, but not all Qs commit to it. #Browns pic.twitter.com/oHloy6PXZ5

— Jake Burns (@jake_burns18) September 20, 2021
He Is More Mature
Mayfield has settled into a leadership role under Stefanski.
His heart and grit were never questioned, but maturity took a bit longer to arrive.
The beer guzzling Mayfield at the Indians game a couple of years ago has been replaced with a conscientious leader.
Where He Has Improved
Mayfield has his share of critics who are always nitpicking his games, talent, etc.
However, he would be the first to say there is always room for improvement.
Areas he continues to work on and improve are how long he holds the ball and the number of batted balls he throws.
I hope to continue to see improvement from Baker Mayfield Still times he holds the ball way too long and makes poor decsions.

— Eric Poston (@ericposton) January 18, 2021
In the meantime, he has gotten off to an excellent start.
He earned the "A" but needs to stop tackling so he can stay healthy.