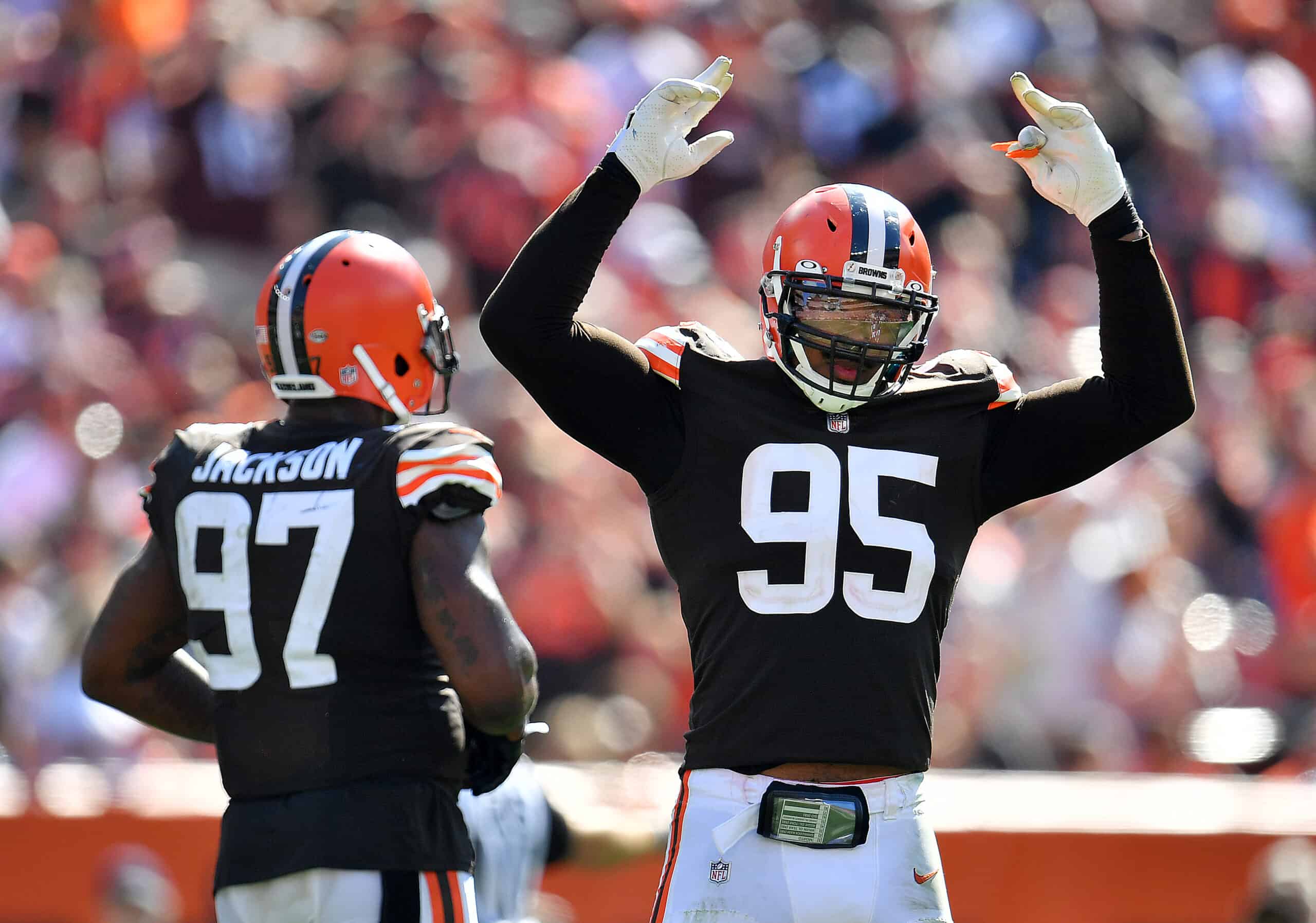 One of the most exciting parts of the Cleveland Browns win over the Houston Texans in Week 2 was that strong safety Grant Delpit finally made his NFL debut.
Delpit was viewed as one of the Browns' most promising rookies in 2020.
He tore his Achilles in 2020 during training camp and never had an opportunity to play.
Fast forward to September 19, and Delpit was finally healthy and ready to go.
He played great; recording three solo tackles, two sacks, and one forced fumble.
Grant Delpit's NFL Debut:

3 Solo Tackles (5 total)
2 Sacks
1 Forced Fumble

Impact Player 🔥 pic.twitter.com/Er8JMPjXBS

— Everything Cleveland (@everythingcle_) September 19, 2021
However, the defense overall is not playing as well as expected.
Not being able to shut down teams on third down has been a huge problem through two games.
What Delpit Said
Delpit believes there are "a lot of easy fixes to make on defense."
#Browns S Grant Delpit: There are a lot of easy fixes to make on defense.

— Scott Petrak ct (@ScottPetrak) September 20, 2021
What Does That Mean?
That is a packed statement that perhaps we should not read too much into.
There are pieces of good news and bad news included in it.
Let's start with the bad news.
Delpit mentions there are a lot of fixes.
That is a bit surprising and disheartening given the talent of this defensive roster.
The defensive unit has not yet clicked.
The good news, according to Delpit, is that the fixes are easy.
I am no defensive mastermind so I don't know what is easy or difficult in this area.
However, the propensity to play zone defense is puzzling.
The Browns defense looks slow and predictable; neither should be the case given the speed and athleticism on the roster.
Browns Defensive Woes
One thing is for sure.
This matter definitely has Coach Stefanski's attention.
Stefanski on the defense's performance on Sunday

— Cleveland Browns (@Browns) September 20, 2021
GM Andrew Berry did not spend all of this time and money in the offseason to have this defense flounder or be just subpar.
We can expect adjustments and strategies to be drawn up and implemented in practice this week.