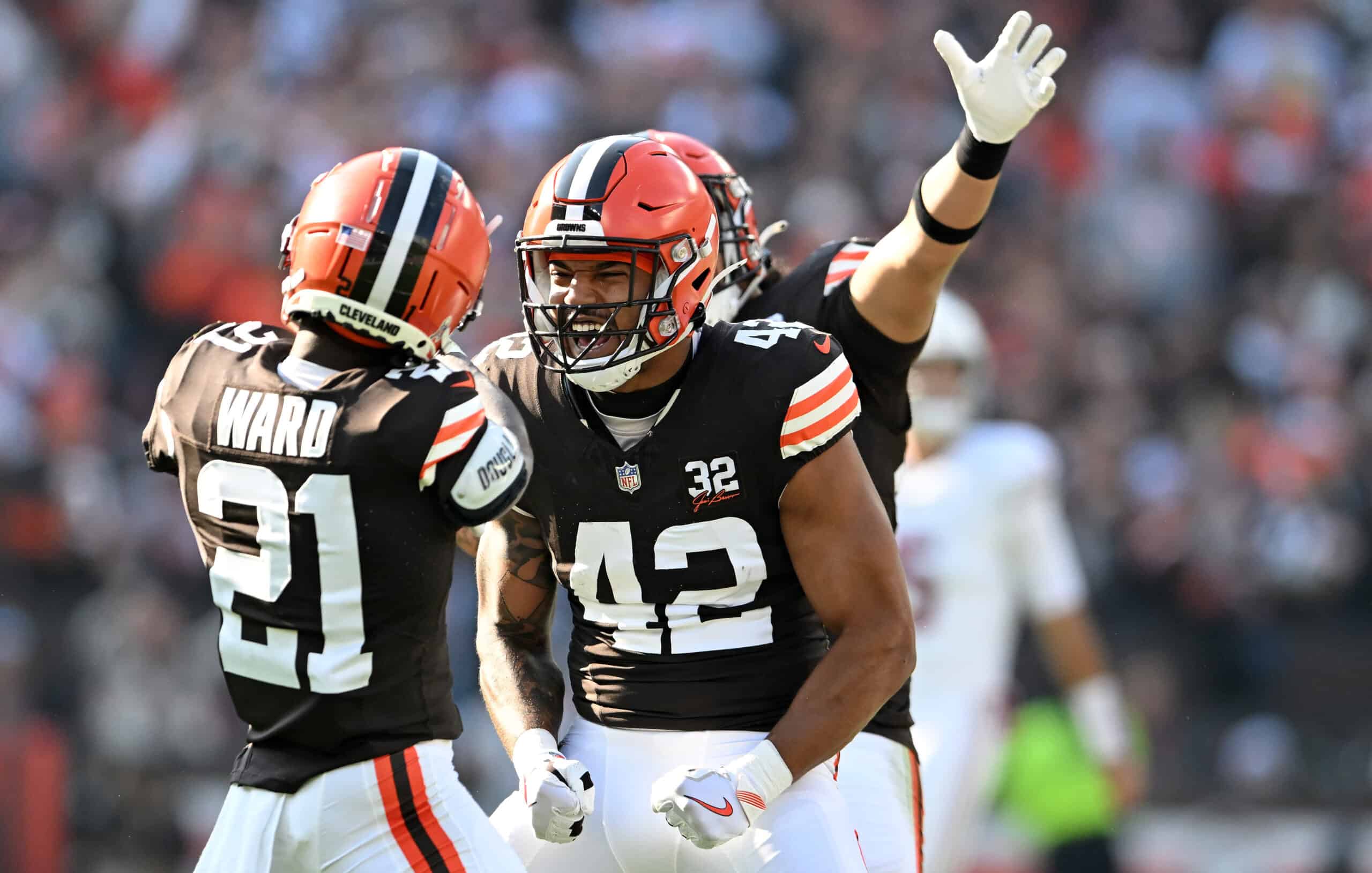 The Cleveland Browns have put an emphasis on dominating on the defensive side of the field.
The turnaround under Jim Schwartz has been historically impressive, with the team boasting one of the stoutest defenses the game has ever seen.
To put it in context, the franchise's PR department shared a post showing that the Browns actually have three of the four games allowing the fewest net yards in the league this season.
this defense keeps defying odds pic.twitter.com/cOPMFpd6T1

— Cleveland Browns (@Browns) November 6, 2023
The Browns allowed just 142 yards vs. the Cincinnati Bengals, 94 vs. the Tennessee Titans, and 58 vs. the Arizona Cardinals.
Granted that the Titans and Bengals had struggled mightily offensively and that the Bengals had Joe Burrow playing on one leg, but that doesn't make it any less impressive.
The Browns' defense also led them to an unlikely win over the San Francisco 49ers, helping them hold down the front with Deshaun Watson out with an injury.
This team struggled mightily against the run and was middle-of-the-pack in most metrics last season, so it's crazy to see such a major turnaround in little-to-no time.
Of course, they made some major additions in the offseason, both via trade and free agency, but it usually takes some time before the new pieces adapt and make the adjustment to their new scheme, their new coordinator, and their new teammates.
That hasn't been the case for Cleveland thus far.
The only bad thing about this is that Schwartz will most likely be near the top of the list of potential head coaches in the next hiring cycle.