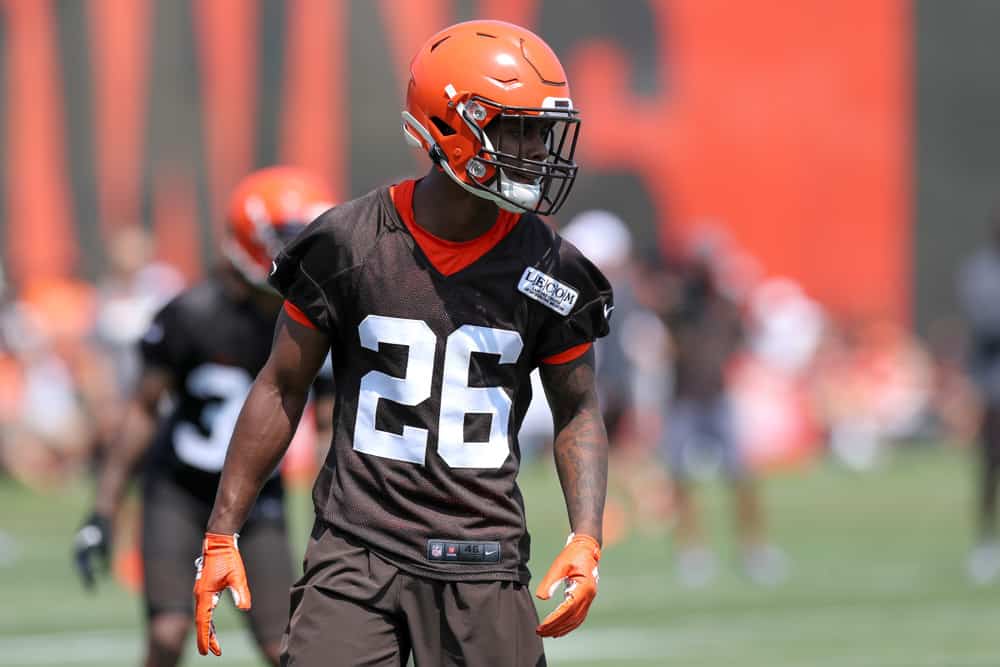 The Cleveland Browns have made the postseason for the first time in what feels like forever.
It wasn't pretty, but the Browns were able to come away with the Week 17 victory over the Pittsburgh Steelers.
A must-win game for the Browns that was honestly too close for comfort.
Greedy Williams, who hasn't played in a game since Dec 29th 2019, has hinted he could possibly return for the playoffs.
A fan on Twitter asked him if he was returning for the playoffs after the game.
Williams posted a screenshot on Twitter, which many think was to a team doctor, about him wanting to get on the field.
"I'm trying to put that (expletive) on!!" Williams replied.

"At this point, I think playing is an option."
The tweet has since been deleted.
It has been a frustrating year for Williams who has been sidelined with a nerve issue in his shoulder.
A potential return for Williams would be huge for the Browns defense heading into the playoffs.
The Return Of Williams
It has been a less than impressive start to his NFL career, but there is still time.
Honestly, Williams was not utilized correctly last season in then-coach Freddie Kitchens system.
There is no doubting that Williams has the potential to be a star defensive back in the NFL.
Greedy Williams returns with the lowest passer rating when targeted among returning SEC CBs pic.twitter.com/O7tUdxDeIB

— PFF College (@PFF_College) May 14, 2018
The Browns defense will take any help they can get after getting torched by backup quarterback Mason Rudolph in Week 17.
To be fair, elite defensive back Denzel Ward was sidelined for this game as well, which didn't help the Browns.
Although, it seems unlikely that both Ward and Williams will be 100 percent healthy for this playoff matchup.
However, having them at even 70 percent is much better than the Browns' other options at defensive back.
What Can Williams Offer?
As mentioned before, Williams has not played a game all season for the Browns.
He suffered an injury in training camp and has been inactive through the regular season.
Although, it does sound like Williams believes that a postseason return is possible.
Appreciate that man it's tough 🥺 https://t.co/OajeZdkiYa

— Greedy Williams ™️ (@Greedy) December 29, 2020
Obviously, making your season debut in the playoffs isn't a favorable situation.
Although, Williams is much better than the other options the Browns have been using all season.
Honestly, having Williams on the field even in a limited role is better than nothing.
The Browns secondary has been horrendous all year, so Williams cannot make it worse.
It remains to be seen if Williams will actually play or if it's just a pipe dream.
There should be more information available as we get closer to the playoff matchup.