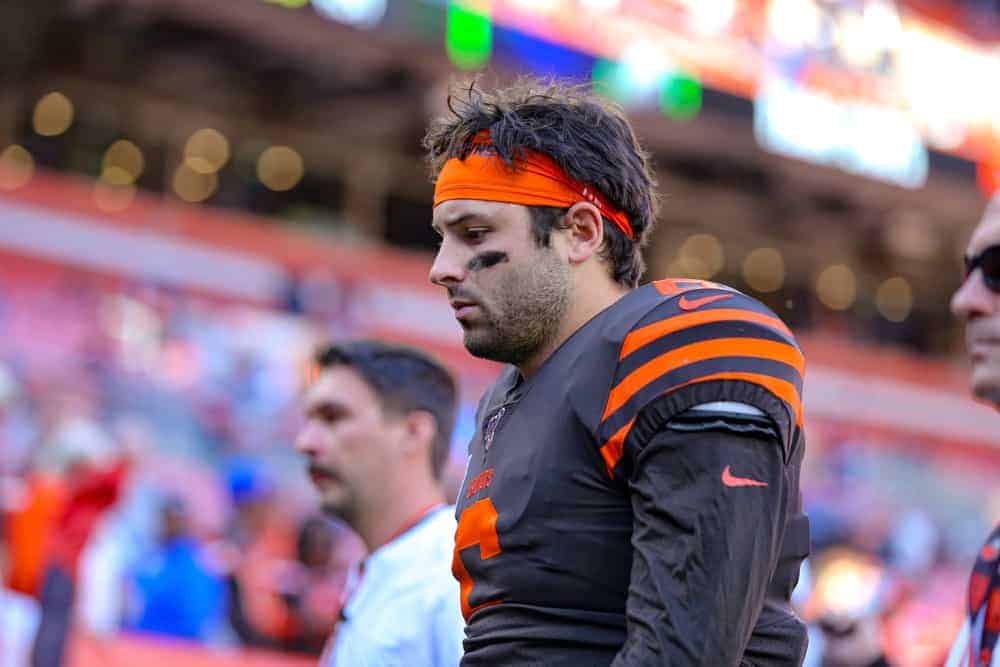 Much has been spoken and written about Cleveland Browns QB Baker Mayfield's first two years in the NFL.
In a sense, this has been the tale of 2 Bakers.
Marcellus Wiley, host of FS1 sports show Speak for Yourself, decided to weigh in on this topic on air recently calling Baker Mayfield "Paper Thin."
Wiley comes off a little harsh, but he makes some valid points.
Rookie Baker (2018)
Yes, Baker Mayfield was the 1st overall pick in the 2018 NFL Draft and the 2017 Heisman Trophy winner.
Those accolades were the result of his college career at Oklahoma.
Let's face it, if you are not in Okie country, you didn't know a whole lot about Mayfield until he became a Brown.
Baker is the 2018 version of Cincinnati's Joe Burrow.
The expectations to succeed are there, but it is not realistic to believe they will be immediate.
Then, Baker goes out and has himself a stellar rookie year.
As Wiley said, the bar was low, and he certainly leaped over it.
The Browns still weren't a great team, but his performance gave them hope and promise.
Let's remember Baker is only 23 years old when all of this is happening.
We've seen others flounder (Johnny Football) under the limelight so let's give Baker the credit he deserves for that rookie season.
Perhaps where it goes off the path is how he handled the off season and preparation for the 2019 season.
Call it immaturity or just enjoying the moment, but we spotted Baker chugging beers at Indians baseball games and shall we say not putting himself in a position to be football-ready for the 2019 season.
Baker Mayfield: "Chugging Beer is for amateurs" pic.twitter.com/YTMKfhFxyn

— Shooter McGavin (@ShooterMcGavin_) August 4, 2019
Second Year Baker (2019)
Wiley alludes to the fact that Baker's rookie performance put more attention on him for his sophomore season.
What followed was a sophomore slump.
Was it entirely his fault?
No, there were coaching and personnel issues surrounding him that impacted his performance, but he does shoulder some of the blame.
So we witnessed an "evolved" Baker in this off season.
Working out hard in his garage during quarantine.
The brash and media-hungry guy quieted himself and focused on the job.
This is where Wiley is a little harsh, in my opinion.
The humbled, disciplined, and more mature Baker has emerged as a result of his past 2 seasons.
He has experienced personal highs and lows in his short tenure in the NFL, and he has resolved himself to getting back on the high side.
In case you forgot how good Baker Mayfield is: pic.twitter.com/BpgtOeNgWE

— Dave (@SuperBowlBaker) July 31, 2020
Conclusion
Wiley's characterization of Mayfield as "paper thin" seems unfair.
He makes it seem like Baker is some sort of split personality who behaves one way when the chips are up and another when the chips are down.
Well, I think that's probably true of most professional athletes and people in general.
All that Wiley's rant does is emphasize what Browns fans and Baker Mayfield already knows.
This is the year for him.
It dictates the future direction of his career; it probably also is key in the front office's decision to keep Baker as a Brown for the long haul.