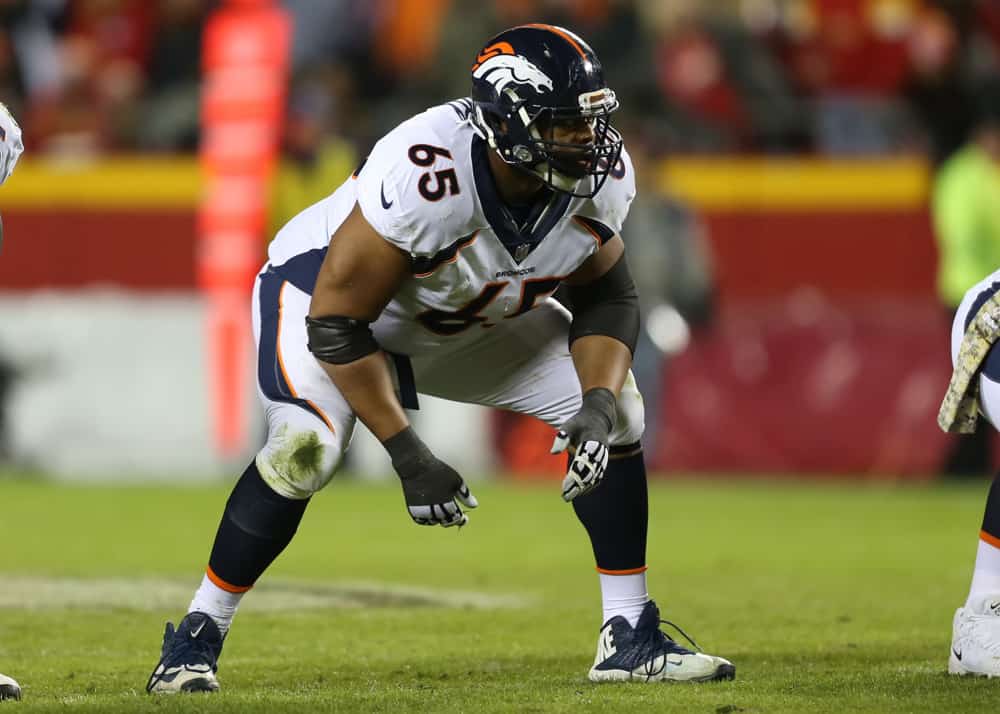 It appears the Cleveland Browns are searching for extra offensive line help before the start of the 2020 season.
The organization had multiple players on their offensive line decide to opt out earlier this month.
On Wednesday, the Browns hosted free agent right guard Ronald Leary.
The #Browns are looking to add offensive line help, bringing in FA G Ronald Leary on a visit with the hope of signing him, source said. The former #Cowboys and #Broncos started could add veteran experience to that unit.

— Ian Rapoport (@RapSheet) August 12, 2020
The 31-year-old has spent each of the last three seasons with the Denver Broncos.
Cleveland is desperate for help at right guard, so this does make sense.
It sounds like the Browns do have some interest in Leary, but how much?
Leary To Cleveland?
The Browns are in a bad spot after multiple guards decided to opt-out of the upcoming season.
Backup right guard Drew Forbes is sitting out, which hurts because he was supposed to be battling for the starting spot on the team.
Currently, Wyatt Teller is holding the starting spot at right guard, but he was fairly shaky last season.
Bringing Leary to Cleveland seems like a smart move on paper.
He was undrafted out of college in 2012, but it didn't take him long to become a starter in the NFL.
In 2013, he became a starter with the Dallas Cowboys and played under Bill Callahan.
At the time, Callahan was the offensive coordinator and offensive line coach.
Now, Callahan is the offensive line coach for the Browns, which means the two have history together.
Why Add Leary?
As mentioned before, the Browns don't have much depth at all.
The organization is lacking a veteran presence on the offensive line.
Leary is someone who has played both left and right guard during his career.
He has plenty of experience as a starter in the NFL.
Sadly, Leary does have some injury history, but that will happen when you play that long in the league.
This seems like a move that could really benefit the Browns offensive line.
Leary is a versatile player who has starting experience and would take a reasonable salary.
He is already towards the second half of his career, so Leary wouldn't cost the team too much.
There is a good chance that Cleveland would be able to sign Leary to a cheap one-year deal.
He is not a long-term fix, but the team needs guards right now.
Leary is someone who could fill in for one season and give the Browns enough of a boost.
Teller is not exactly reliable, so Leary could end up as the starter, assuming the Browns sign him.
On paper, this is a great move for Cleveland, but it really comes down to what Leary wants in terms of salary and contract length.