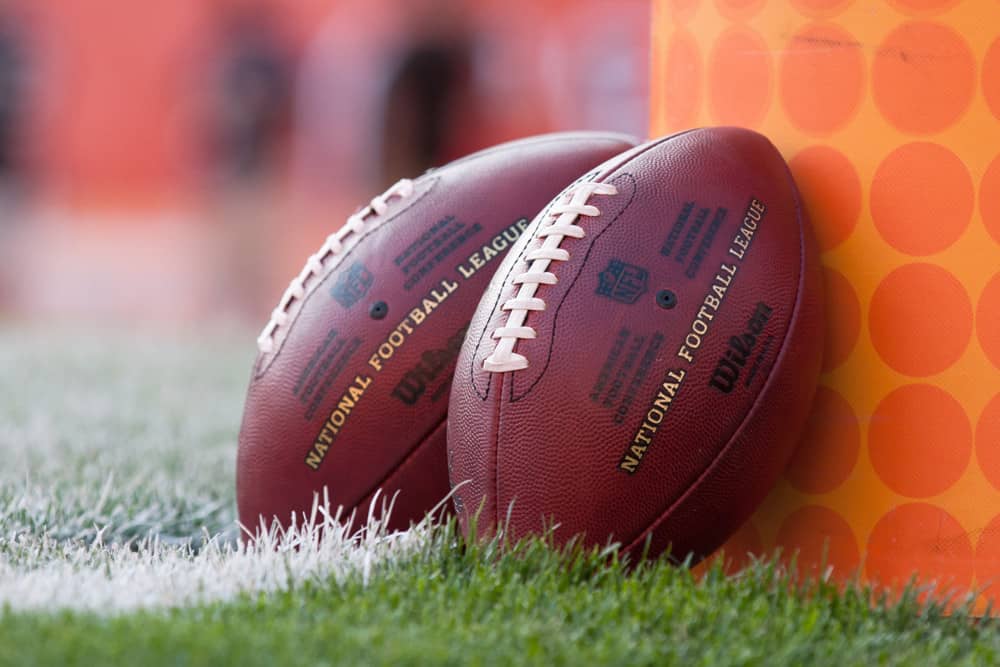 The Cleveland Browns have made plenty of changes over the offseason, including players, coaching staff, and front office personnel.
However, one of the biggest additions to the roster is rising star chief of staff Callie Brownson.
From Super Bowl Live: The #Browns made history with the hire of Callie Brownson as coach Kevin Stefanski's chief of staff. pic.twitter.com/qvHEmWFCw2

— Ian Rapoport (@RapSheet) January 31, 2020
She is one of eight women to hold a full-time coaching job in the NFL.
"I am going to do everything in my power and my role to affect change there," said Browns head coach Kevin Stefanski.
Invoking change is exactly what Stefanski did when he hired Brownson.
She was hired for the position that gave Stefanski his start in the NFL back in 2006.
Brownson's Love For The Game
When Brownson was 10, she told her father that she wanted to play football.
The guy who ran the league agreed to let Brownson watch three practices, and then she could decide if it's something she wanted to do.
Brownson gave it a try and ended up winning the rookie MVP award at the end of the season.
She fell in love with the game and has never looked back.
Unfortunately, as Brownson got older it became more difficult for her to play the game she loved.
Mount Vernon High School wouldn't allow her to play football.
It was a roadblock, but it wasn't going to stop Brownson from playing the game she loved.
Evolving From Player to Coach
After high school, a family friend convinced Brownson to check out the national women's leagues.
At 19, Brownson was one of the youngest players in the Women's Football Alliance.
Her success led her to a spot on the USA Football's women's national team.
In 2015, Brownson graduated from George Mason University with a sports management degree.
One day, Brownson ran into Mount Vernon's football coach Barry Wells and decided to introduce herself.
Wells asked Brownson if she had ever considered coaching football.
She checked out a few practices and quickly became the receivers and defensive backs coach.
"It was an opportunity to come full circle on an experience that was kind of bad for me," she said.
It was a great start for Brownson, but she wanted to go further into coaching than just high school football.
Landing an NFL Job
Samantha Rapoport who is the NFL's director of football development launched a women's forum in 2017.
This forum opened doors for women to possibly find jobs in the NFL.
Brownson attended the forum and followed up with the connections she made while there.
She landed a scouting and personnel internship with the New York Jets.
It was a great way for her to get a taste of what the NFL was like, but sadly internships don't last forever.
Callie Brownson is tired of qualified women being turned away from their dream jobs just because they are women. That's why she's breaking barriers as Dartmouth College football's first-ever female coach. pic.twitter.com/VfNTG1zSSJ

— HuffPost (@HuffPost) September 26, 2018
Brownson attended the annual Manning Passing Academy as a coach in 2018.
She caught the eye of Dartmouth head coach Buddy Teevens, who offered Brownson a preseason coaching internship.
That turned into a full-time spot as an offensive quality control coach for the 2018 season.
Brownson became the first full-time female coach in Division I football.
"This is all for a reason that's bigger than me." @BuffaloBills coaching intern Callie Brownson (@CalBrown17) knows her role on the #Bills is about more than just her (by @MercedesBenzUSA) #FootballIsFemale #WomenToWatch #Thanksgiving #BUFvsDAL pic.twitter.com/phN77dnt7l

— Strong Side (@strongsidenfl) November 28, 2019
Brownson went back to the women's forum in 2019, but wasn't necessarily looking for a job.
She impressed Buffalo Bills head coach Sean McDermott, who gave her a shot to shadow coaches during training camp.
It didn't take long before Brownson turned that into a full-time internship that season.
Brownson in Cleveland
New Browns head coach Kevin Stefanski mentioned the importance of having diversity on a coaching staff during his introductory conference.
It only took Stefanski a few weeks as being head coach before hiring Brownson in Cleveland.
"Callie is uniquely situated where she can go interact with football ops or PR or the locker room or the equipment room," said Stefanski.
Five years after coaching high school football, Brownson lands a job coaching in the NFL.
"It seems fast, and then it also seems like it's been 10 years because there's a lot of work," she said.
Only 89 women have been hired through connections made at the women's football forums.
As of right now, eight women have full-time jobs in the NFL, but hopefully the rise of Brownson will help show that women can benefit an organization just as much as men.
The NFL is beginning to become more diverse and that's a great thing for the game of football.