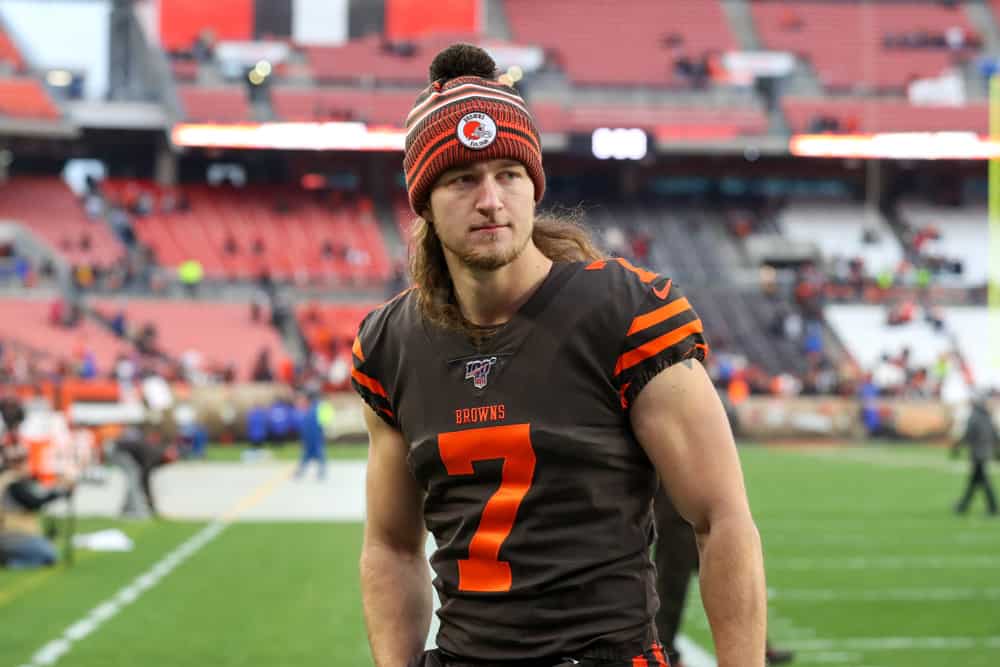 The special teams unit is often times overlooked, but is still an important part of every organization.
Luckily, it seems that Cleveland Browns have found some consistency with kicker Cody Parkey and punter Jamie Gillan.
Both players will be back in 2021, so that is one less issue for the front office this offseason.
Last season, Parkey had a fairly successful year, but Gillan actually regressed a little during his sophomore campaign.
It'll be interesting to see if Gillan can turn it around or if the Browns will need to start looking for another punter soon.
The Scottish Hammer
The life of a special teams player in the NFL can change very quickly.
It seems like organizations move on from kickers and punters more frequently than they used to.
That being said, there is added pressure now to basically be perfect every time you step on the field.
In 2019, it seemed like the Browns had found their long-term solution at punter.
Gillan came into the NFL and immediately made a significant impact during his rookie season.
He finished 10th in the league with a 46.2 average yards per punt.
That's not all, Gillan also landed himself 13th in the NFL in net yards at 41.6 in 2019.
The man nicknamed "Scottish Hammer" could not only punt at an elite level, but also dressed like a superstar.
Jamie Gillan rocking kilt for final #Browns home game. pic.twitter.com/5W5KPJpSVP

— Tom Withers (@twithersAP) December 22, 2019
Things did not go as well in Gillan's second season.
His numbers regressed, with his 44.0 average per punt landing him 27th in the league, while 38.3 net was good for 26th in the NFL.
That is quite a significant drop for Gillan, which means he'll need to prove himself once again.
What To Expect From Gillan
The good news is, Gillan is a young punter with plenty of room to grow.
A 23-year-old punter with plenty of talent as the Browns saw it firsthand in 2019.
He has not missed a game during his NFL career, which is always a positive.
The Browns shouldn't be ready to give up on Gillan yet.
As mentioned earlier, organizations tend to give up on special teams players quickly, but Gillan has the potential.
It's difficult to predict how a punter is going to perform because you never really know how often he is going to take the field.
However, he deserves a fair chance during his third-year to earn back the trust of the Browns.