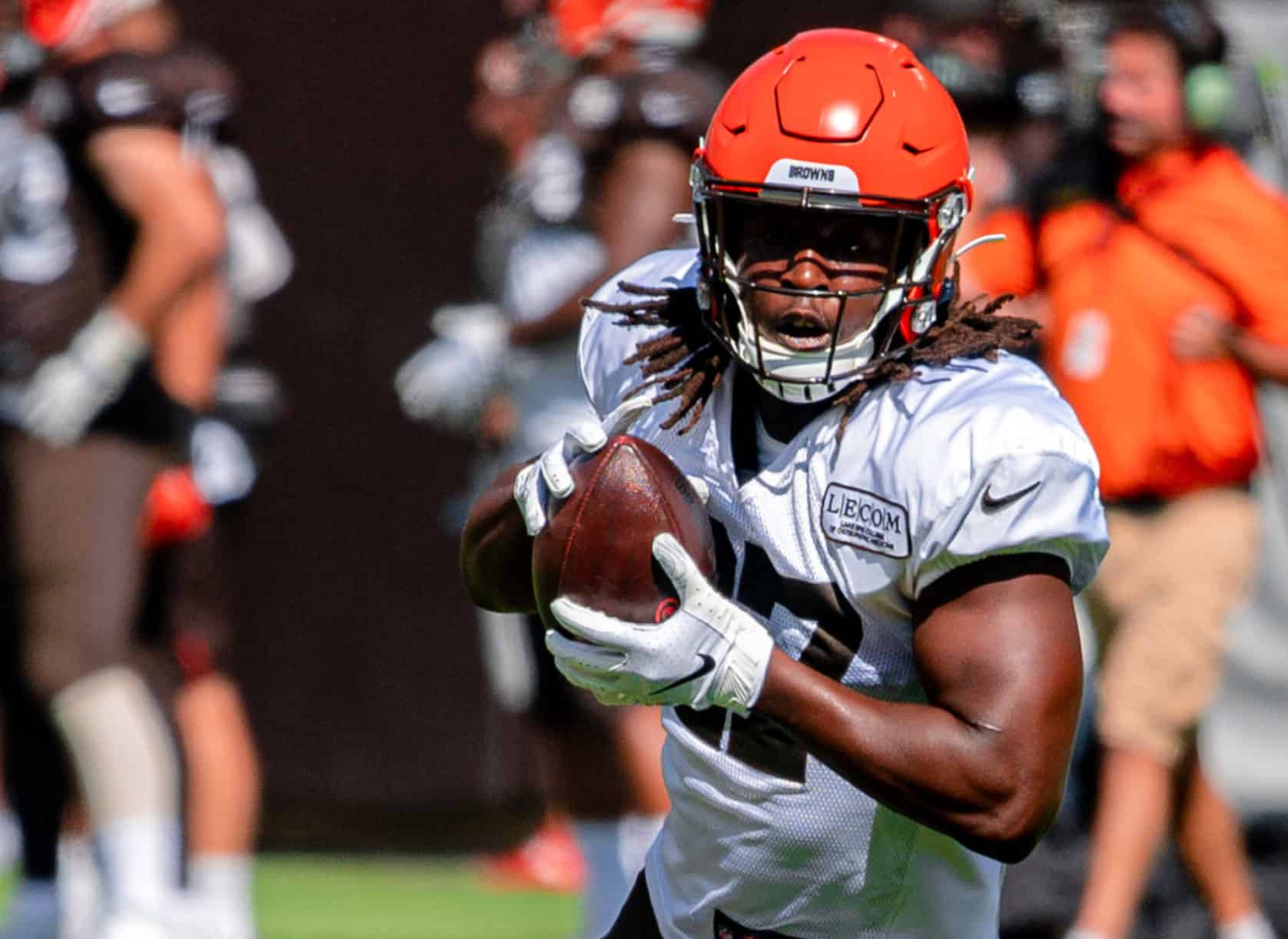 Kareem Hunt returned from his suspension two games ago. Since his return, the Browns are 2-0. Now only a game-and-a-half back in the Wild Card race, Cleveland's playoff hopes look less bleak than two weeks ago.
Hunt has been very effective for the Browns in his limited time. His role is more prominent in the passing game than the rushing game. He carried the ball just 10 times in two games for a total of 42 rushing yards. An average of 4.2 yards per carry is very respectable, especially considering how long he has been away from football.
Coming out of the backfield as a receiver is where Hunt is most effective. He already caught 13 passes for 90 yards. In a full season, Hunt would be on pace for 104 receptions and 720 receiving yards. *
He has yet to score a touchdown, but as Hunt gets more comfortable in the Browns' offense, his explosiveness will help him find pay-dirt.
Having both Hunt and Nick Chubb in the backfield gives Cleveland one of the best two-headed monsters in the NFL. Both running backs are capable of scoring any time they touch the ball, which is something that didn't seem possible with Dontrell Hilliard on the field.
Having one (or both) of these explosive backs in the backfield every play takes a lot of pressure off of Baker Mayfield. It's no coincidence that Mayfield produced his two best games of the season when Hunt returned from injury.
Mayfield completed 43-of-70 passes for 431 passing yards, 4 touchdowns, and 0 interceptions in his last two games. His opponents, the Pittsburgh Steelers and Buffalo Bills, are notoriously difficult against the pass attack, as well.
With matchups against the Miami Dolphins, Arizona Cardinals, and Cincinnati Bengals (twice) remaining, the Browns' schedule is very favorable. For their opponents, it has to be scary knowing that Hunt is only going to get better as this season progresses, and he continues to get more comfortable and experienced in Freddie Kitchens' offense.
Hunt averages over 4.7 yards per carry in his short, 29-game career. Having a back with that kind of potential to pair with Chubb could take Cleveland's offense to another level. Hunt is a restricted free agent after this season, which means his future in Cleveland is currently under John Dorsey's control.