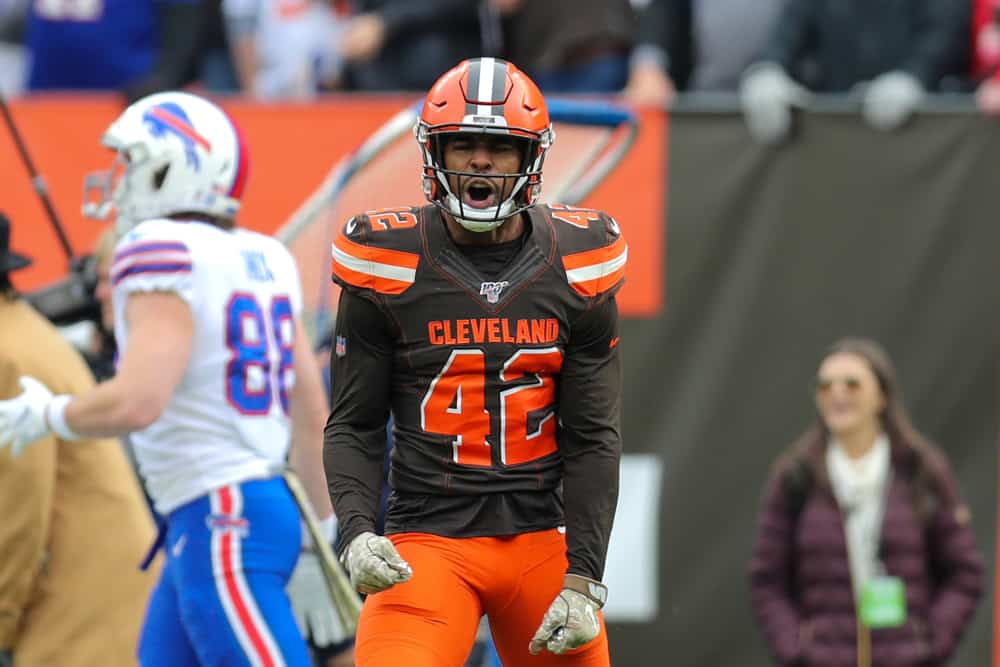 After an impressive 21-7 victory over the Pittsburgh Steelers, the Cleveland Browns are struggling to find healthy bodies on the defensive side of the ball. Myles Garrett is officially suspended indefinitely without pay. Olivier Vernon and Eric Murray are out with a lingering knee injuries. After issuing death threats via Twitter, Jermaine Whitehead was released. Demarious Randall faces a possible suspension for his first-half late hit on a defenseless wide receiver last Thursday.
Most recently, Morgan Burnett limped off the field under his own power prior to halftime. Unfortunately, early indications suggest that he tore his achilles and will sit out the remainder of the season.
Tough couple of weeks for former Packers DBs in Cleveland:

– Jermaine Whitehead: Released after losing his mind on social media

-Damarious Randall: Ejected for an inexcusable helmet-to-helmet hit

-Morgan Burnett: Out for season with torn Achilles

— Zach Kruse (@zachkruse2) November 15, 2019
Prior to his injury, Burnett looked great, helping the Browns defense with five tackles and one interception.
Morgan Burnett with the INT! 😱

(And Denzel Ward with the assist!) pic.twitter.com/rNDtPUXNqy

— Cleveland Browns (@Browns) November 15, 2019
The Browns will most likely turn to Juston Burris to fill the void left by Burnett's injury. Burnett, in his first season in Cleveland, played 100 percent of the defensive snaps prior to tearing his achilles.
The former Green Bay Packer recorded 41 tackles (4 for a loss), 2 sacks, 2 passes defended, and 1 interception in 2019.
Moving forward, the Browns' offense is starting to find a groove, and Cleveland's strength of schedule is weak. It is possible that the Browns win enough games to salvage their season at over .500, but with the suspensions and injuries piling up, it will be a lot more difficult.
John Dorsey could potentially add safety help from free agency this week.
The 30-year-old veteran Eric Berry is currently a free agent, as well as T.J. McDonald and George Iloka.
Cleveland currently ranks sixth in total pass yards allowed per game. Without the help of Myles Garrett pressuring opposing quarterbacks and Morgan Burnett defending the deep ball, they're at risk of dropping out of the top 10.
Denzel Ward must step up and show strong leadership next Sunday. He is one of the few remaining defensive starters.
Fortunately for the Browns, next week they're home against the Miami Dolphins. That gives them additional time to figure out the best way to move forward with their season.