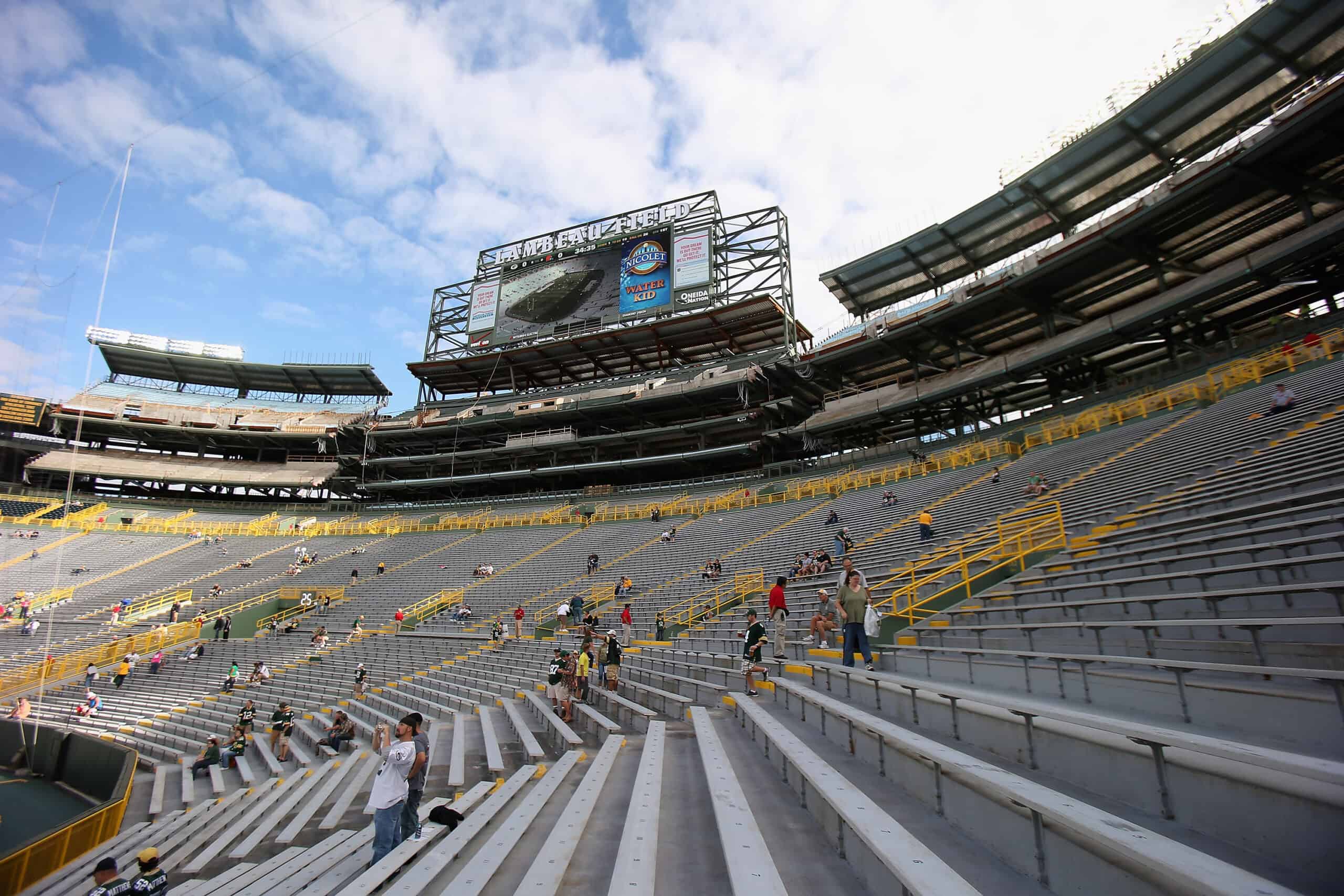 The Cleveland Browns hope to create A Christmas Miracle on Saturday afternoon as they face the Green Bay Packers at Lambeau Field.
The 7-7 Browns are limping into this game with nearly two weeks of COVID-19 disruptions that have impacted player availability and practice time.
Check out my TikTok previewing the game.
Here are the details of how to watch, listen, or live stream the game.
How To Watch Browns Vs. Packers
This game will be aired on FOX at 4:30 PM EST on Saturday, December 25, 2021.
Broadcasting the game will be Joe Buck, Troy Aikman, Erin Andrews, and Tom Rinaldi.
How To Listen Browns Vs. Packers
The four flagship stations for Browns football are:
On satellite radio, the Sirius XM Browns broadcast for this game is on Channel 226.
Outside of Cleveland, the Browns radio affiliates are:
Akron
WAKR – 1590 AM
Akron
WONE – 97.5 FM
Canton
WHBC-AM – 1480 AM
Canton
WHBC-FM – 94.1 FM
Columbus
WTOH – 98.9 FM
Corry (Pa.)
WWCB – 1370 AM
Dayton
WHIO-AM – 1290 AM
Dayton
WHIO-FM – 95.7 FM
Dayton
WZLR – 95.3 FM
Dover
WJER – 1450 AM
Erie (Pa.)
WPSE-AM – 1450 AM
Erie (Pa.)
WPSE-FM – 107.1 FM
Fostoria
WFOB – 1430 AM
Geneva
WKKY – 104.7 FM
Jamestown (N.Y.)
WQFX – 103.1 FM
Lima
WWSR – 93.1 FM
Mansfield
WRGM – 1440 AM
Youngstown
WKST – 1200 AM
How To Live Stream Browns Vs. Packers
Those interested in live streaming the game can access it on the following platforms:
Both Teams Want A Christmas Win
Our Christmas game! #CLEvsGB 🎄🎄🎄🎄 pic.twitter.com/wcxCUQemA9

— Hannah Storm (@HannahStormESPN) December 24, 2021
The Packers are playing for the #1 seed in the NFC and to lock in home field advantage throughout the playoffs.
The Browns are playing to keep their playoff hopes alive.
COVID-19 continues to wreak havoc with the Browns roster as they now lost center JC Tretter who went on the Reserve/COVID-19 list on Wednesday.
Nick Harris will the next man up and will be the starting center.
The Browns roster is still a little unclear given the short week and the COVID-19 issues though Coach Stefanski did say that Baker Mayfield is expected to play.
If he does not test out beforehand, he can be activated before kickoff because he spent the requisite 10 days on the list.
All of this just adds for more intrigue on Christmas Day as fans tune in to support their team and hope for A Christmas Miracle as the 11-3 Packers are 8 point favorites over the visiting Browns.