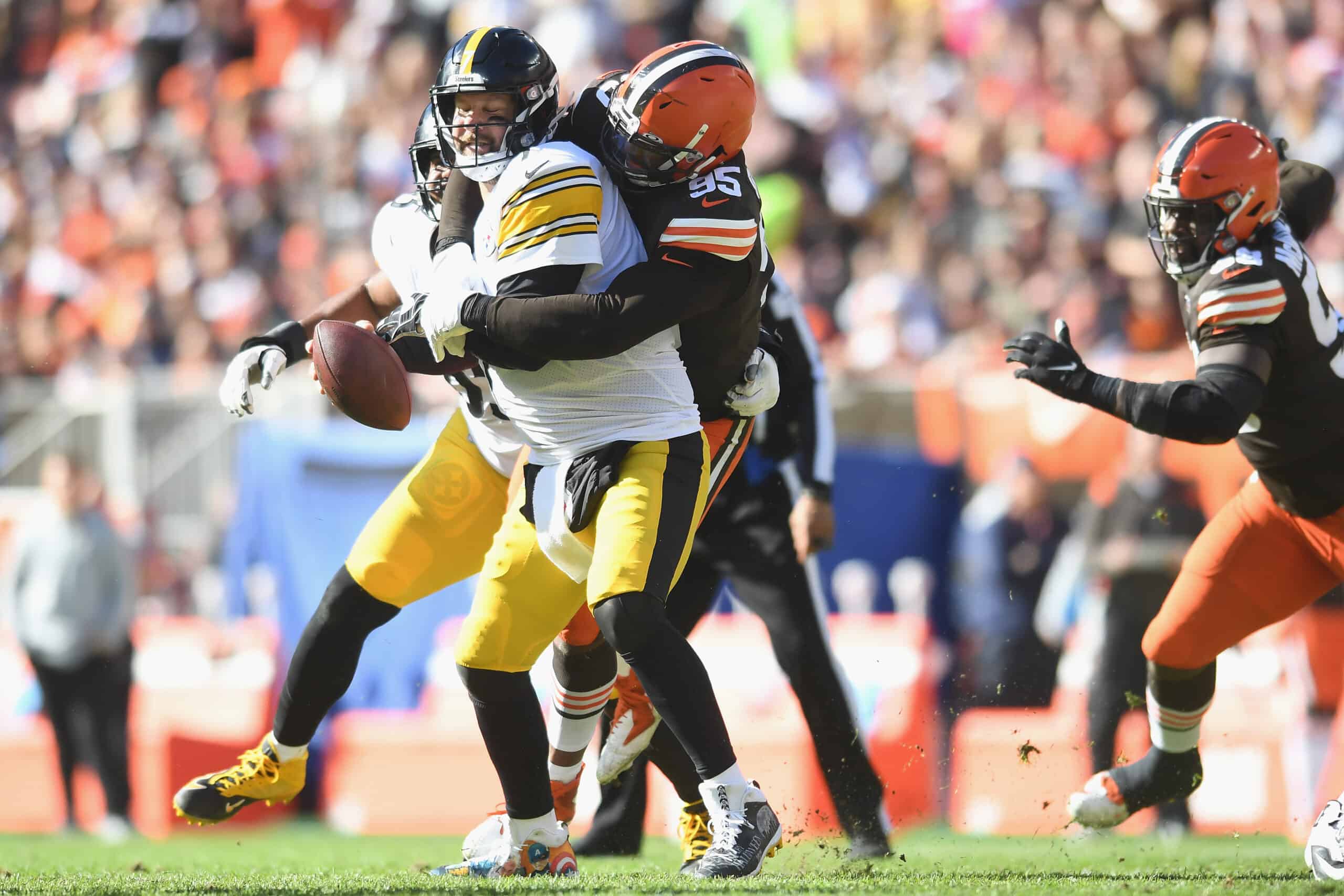 The Cleveland Browns could play for all or none of the marbles in Week 17.
If the Cincinnati Bengals lose to the Kansas City Chiefs on Sunday, the Browns are still in contention for the AFC North title.
That would make it a must-win game for the Browns over the Pittsburgh Steelers.
The Browns have not won a regular season game at Heinz Field since 2003.
The #Browns play Pittsburgh on Monday night hoping to win for the first time in the regular season since 2003. #FlashbackFriday #CLEvsPITpic.twitter.com/mzzG82f8Dt

— Ed_in_Columbus (@ed_in_columbus) December 31, 2021
Check out my TikTok previewing the game.
How To Watch Browns Vs. Steelers
This game will be televised nationwide on ESPN's Monday Night Football on January 3, 2022.
Kickoff is at 8:15 PM EST.
There are two ESPN viewing options for the game.
On the standard ESPN channel, Steve Levy, Brian Griese, and Louis Riddick will be the commentators.
Lisa Salters reports from the sidelines.
On ESPN2, the game is shown with Peyton and Eli Manning as commentators and hosts to special guests who join them to watch the game.
How To Listen Browns Vs. Steelers
The four flagship stations for Browns football are:
On satellite radio, the Sirius XM Browns broadcast for this game is on Channel 226.
Outside of Cleveland, the Browns radio affiliates are:
Akron
WAKR – 1590 AM
Akron
WONE – 97.5 FM
Canton
WHBC-AM – 1480 AM
Canton
WHBC-FM – 94.1 FM
Columbus
WTOH – 98.9 FM
Corry (Pa.)
WWCB – 1370 AM
Dayton
WHIO-AM – 1290 AM
Dayton
WHIO-FM – 95.7 FM
Dayton
WZLR – 95.3 FM
Dover
WJER – 1450 AM
Erie (Pa.)
WPSE-AM – 1450 AM
Erie (Pa.)
WPSE-FM – 107.1 FM
Fostoria
WFOB – 1430 AM
Geneva
WKKY – 104.7 FM
Jamestown (N.Y.)
WQFX – 103.1 FM
Lima
WWSR – 93.1 FM
Mansfield
WRGM – 1440 AM
Youngstown
WKST – 1200 AM
How To Live Stream Browns Vs. Steelers
Those interested in live streaming the game can access it on the following platforms:
Roethlisberger's Last Game At Heinz Field
Ben Roethlisberger said that Monday's game vs Cleveland is likely his final game at Heinz Field, per @gerrydulac pic.twitter.com/2nUWPL5QpN

— PFF (@PFF) December 30, 2021
This rivalry has enough intensity that the added plot twist of this being quarterback Ben Roethlisberger's final home game at Heinz Field should make Browns fans nervous.
The Browns have a better roster on paper than the Steelers, but the emotion which the Steelers play with on Monday is an intangible not to be taken lightly.
The Steelers will want to earn a win for Roethlisberger while potentially being the spoiler for the Browns playoff hopes.
This will look and feel like a playoff game that we are fortunate to see in Week 17 of the regular season.