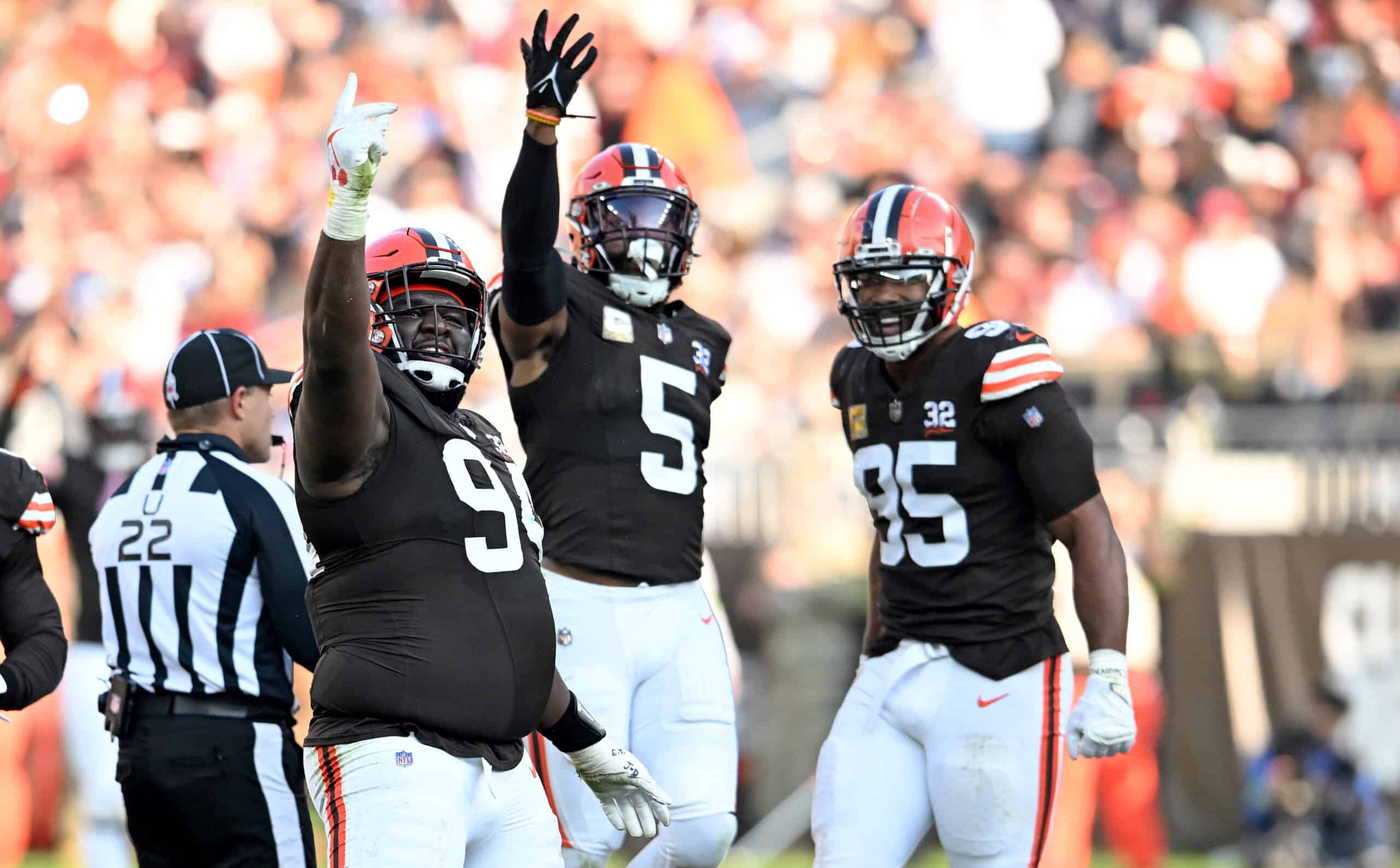 Lamar Jackson and Deshaun Watson lead their respective teams in a tough AFC North battle this week.
But it's the Cleveland Browns and Baltimore Ravens' defenses whose reputations are on the line.
Ranked 1-2 in points per game and yards per game, viewers might expect to see similar styles of attack.
But NFL Total Access shared a conversation with Brian Baldinger who explains why that is not true.
.@BaldyNFL and @ChaseDaniel breakdown two of the best defenses in the NFL pic.twitter.com/C25j36qkKE

— NFL Total Access (@NFLTotalAccess) November 11, 2023
Baltimore and Cleveland employ radically different defensive techniques and schemes.
Baldinger points out how the Ravens try to deceive offenses on most plays.
They put 8 men up tight as if they are trying to box in a running attack.
But at the snap of the ball, a quick read of run/pass determines what each of those players do.
And in the examples used to demonstrate the scheme, Baltimore is adept at dropping into coverage.
And without the ability to determine who, if anybody, has looser coverage, the passer needs more time.
With a pair of backup tackles protecting Deshaun Watson, this could be a real problem for the Browns.
Cleveland on the other hand, lines up in a more traditional manner.
They rely on their front four to put pressure on the quarterback.
And they trust their corners to press receivers and match up man-to-man.
Jim Schwartz's wild card is his linebackers and safeties, who cover, blitz, and shoot gaps very effectively.
Baldinger, like all fans, is anxious to see which defense gets the upper hand this Sunday.