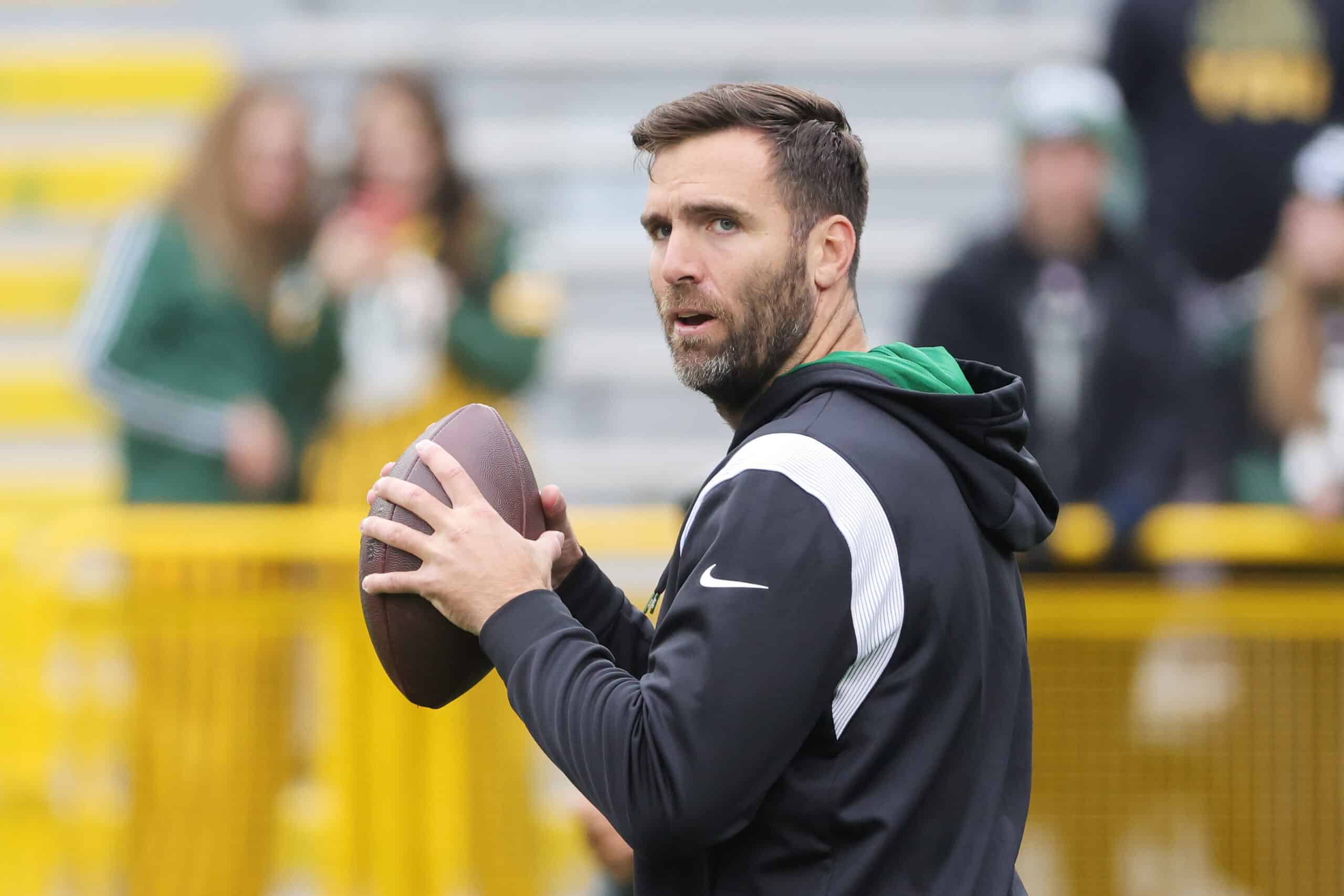 After receiving news midway through the week that quarterback Deshaun Watson would miss the rest of the season with a shoulder injury, the Cleveland Browns went into scramble mode.
While they plan to start rookie Dorian Thompson-Robinson on Sunday against the Pittsburgh Steelers, he may not be the answer for the rest of the season.
As such, the Browns worked out several free-agent quarterbacks, including veteran Joe Flacco.
Flacco met with the Browns on Friday for the workout but left without signing a deal, per senior ESPN reporter Jeremy Fowler (via Jeremy Fowler.)
Following his workout, Joe Flacco is not expected to sign with the #Browns today, per source. That could be logistical – he wouldn't be involved in the Week 11 gameplan this late in the week anyway. So, Flacco will head home and both sides can assess.

— Jeremy Fowler (@JFowlerESPN) November 17, 2023
However, it's possible that not signing a contract the day of the workout was simply to give both sides more time to consider a potential deal.
It's too late in the week for Flacco to be involved in Cleveland's game on Sunday, so there's no harm in sleeping on it a few more nights.
While it's highly unlikely that Flacco will be signed in the meantime, another AFC North quarterback, Joe Burrow of the Cincinnati Bengals, suffered a season-ending injury on Thursday night.
Therefore, the Browns shouldn't take too long to come to a final decision about Flacco, as the veteran QB may soon become a hot commodity.
Flacco is a 38-year old veteran who has been in the league for 15 years, 11 of which were spent with the Baltimore Ravens.
He has always been thought of as a safe and steady type of quarterback, and has totaled 232 touchdowns and 147 interceptions in his career, along with over 42,000 yards and completion percentage of 61.6.
However, Flacco does have significant playoff experience, and even won a Super Bowl with the Ravens in 2013, earning MVP honors for the game.