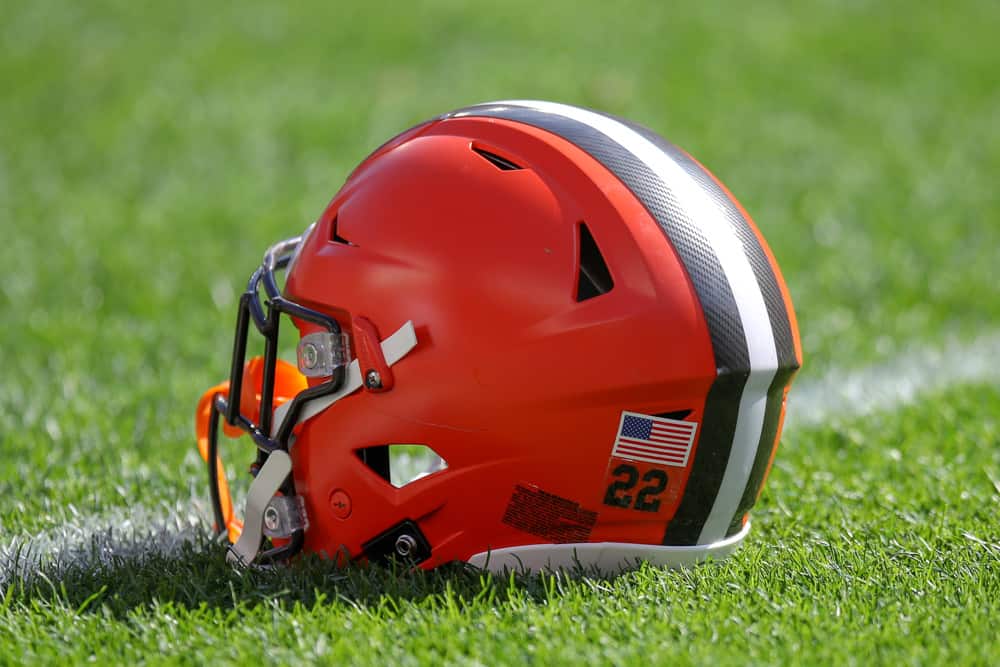 The work of NFL front office personnel is never done and that is certainly the case with the Cleveland Browns.
On Friday, the team hosted guard Jason Poe, per KPRC2 Houston's Aaron Wilson.
#Browns working out offensive guard Jason Poe today previously with #49ers per a league source one day after working out for #Texans @KPRC2

— Aaron Wilson (@AaronWilson_NFL) November 17, 2023
Poe is a 6'1", 300-pound lineman playing his second year in the NFL.
As a freshman in high school, the head football coach thought Wilson was so bad as an athlete that he feared for the kid's safety.
Wilson stuck with it and never gave up, eventually playing community college ball as a fullback at Hutchinson Community College in Hutchinson, Kansas.
After a year with the Blue Dragons, he transferred to Division II Lenoir-Rhyne where he switched to the offensive line and helped propel the team to the top-10 nationally in rushing yards per game.
Along the way, Wilson was selected as a 2018 second-team All-American and received an award for the best blocker in the South Atlantic Conference.
He repeated as the best blocker in the conference in 2019 and was selected as a first-team All-American that year.
In 2020, Wilson didn't play due to the Covid pandemic and then transferred again to Mercer University in Georgia.
During his lone season in 2021 with the Bears, Wilson was a standout and was named a first-team All-Conference.
Off the field, Wilson is whip-smart.
While in college, he got his bachelor's degree in two years and got his master's degree in one with a perfect 4.0 grade point average.
He went undrafted in 2022 and was signed by the San Francisco 49ers where he spent last season before landing on the New York Jets roster this season.