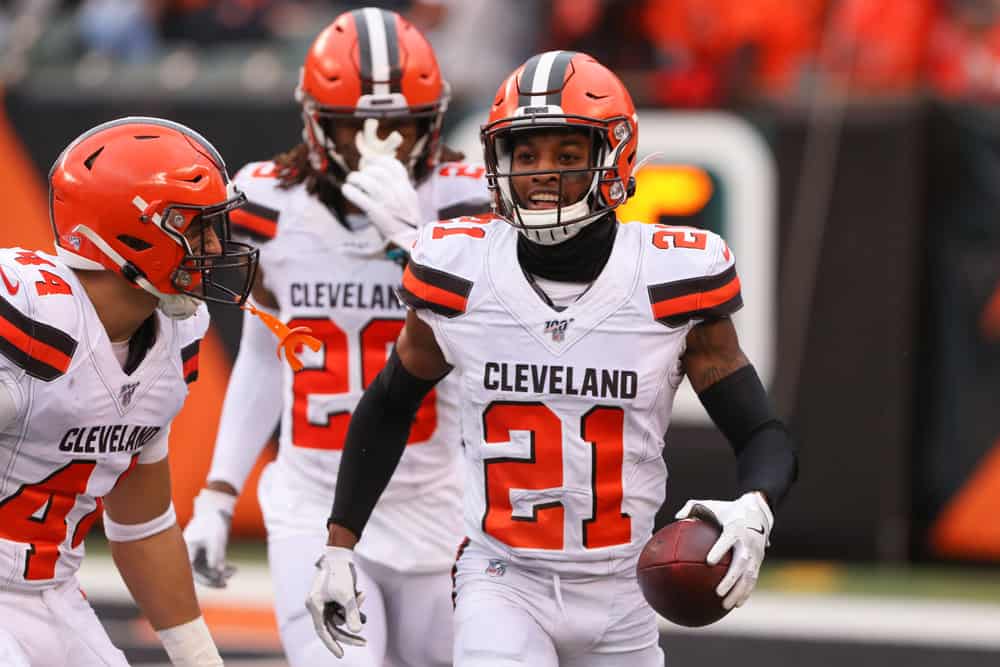 There are eight games left in the regular season and the Cleveland Browns are still in the playoff picture.
It's a rare sighting to see the Browns in the playoff discussion heading into Week 10.
An organization that is normally known for losing has started to finally turn the corner.
A big reason for that has been the moves by the front office and the excellent coaching by Kevin Stefanski and his staff.
The Browns do have a favorable schedule in the second half, but the playoffs are not a guarantee.
Would failing to get to the postseason this year be a failure by the organization?
Getting To The Postseason
The Browns currently sit at 5-3 with a favorable schedule ahead of them.
However, let's say things go wrong and Cleveland doesn't make the postseason.
It would obviously be frustrating for Browns fans who have been waiting for this moment for a long time.
General manager Andrew Berry just wants to take it one game at a time right now.
#Browns Andrew Berry on the chance to make the playoffs pic.twitter.com/spOCpr2CVK

— Fred Greetham (@FredGreetham) November 4, 2020
This team is not built to win-now, but has a strong enough roster to make the postseason.
It would be a great experience for players like quarterback Baker Mayfield to get a taste of a playoff football atmosphere.
Although, if the Browns do miss the playoffs in 2020 it might not be the end of the world.
Missing The Playoffs
Browns fans are clearly hungry for a winning team after watching years of losing football.
However, they need to be patient because Cleveland finally has a smart front office.
The Browns have put together a solid group of young players who could be the core of this team for years to come.
It's a team that is strong enough to make the playoffs now, but missing them isn't a failure.
The 2020 season is the first year under new head coach Kevin Stefanski's system.
Cleveland is 5-3 and has looked good despite significant injuries to their key players.
It is about building a winning culture and developing these young players along the way.
The Browns are not a win-or-bust team that needs to blow up the roster if they miss the playoffs.
This is the first year with new management, so fans need to give them time to put together a winning roster.
This offense has already looked the best it has in probably a decade.
Fans need to be patient because missing the playoffs this year is not a kiss of death.
It's great for these players to actually be playing meaningful games down the stretch of the season.
Browns fans shouldn't riot if Cleveland fails to make the playoffs in 2020.
It's about the big picture, so give it time and trust the front office.