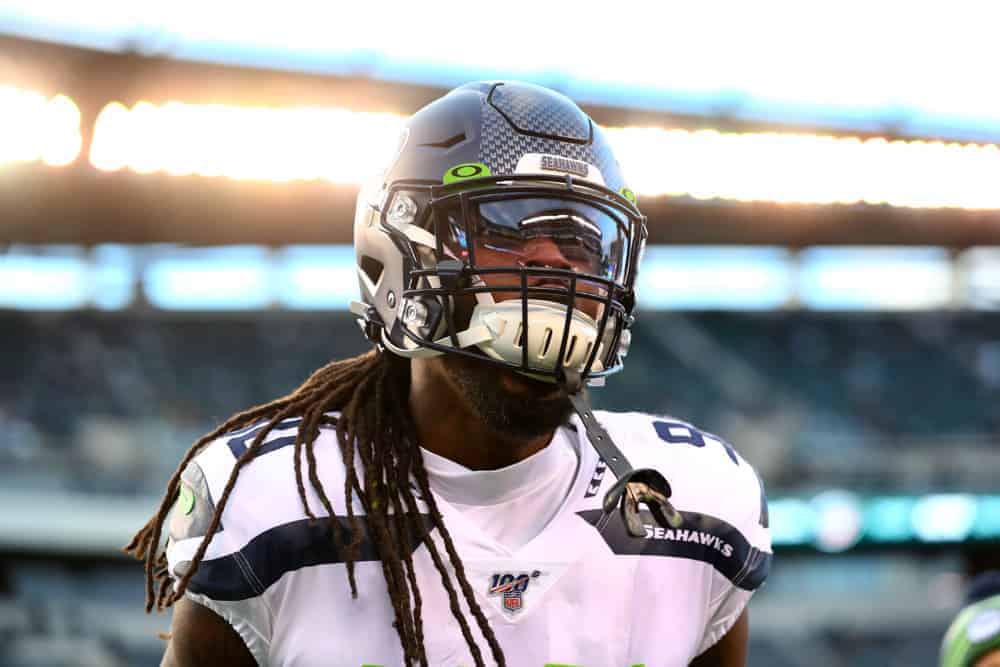 The Cleveland Browns have been rumored to be interested in pass rusher Jadeveon Clowney all offseason long.
The three-time Pro Bowl defensive end remains a free agent, but is deserving of a starting spot on an NFL roster.
The Browns have already made some major improvements this offseason.
However, Cleveland might not be done adding talent just yet.
Should the Browns take the risk and sign Clowney or play it safe and use what they have?
Clowney's NFL Career
The Houston Texans selected Clowney with the first overall pick during the 2014 NFL Draft.
He didn't make much of an impact during his rookie season due to injuries.
Clowney played in four games before having season-ending knee surgery.
However, he came back stronger the following season and has been playing well ever since then.
Jadeveon Clowney's Career Stats

• 6 Seasons (75 Games)
• 236 Tackles
• 80 QB Hits, 71 TFL
• 32 Sacks
• 14 PD, 1 INT
• 8 FF, 8 FR
• 4 Touchdowns
• 3x Pro Bowler, 1x All-Pro pic.twitter.com/jyGVWO95U1

— NFL Stats (@NFL_Stats) April 11, 2020
He spent the first five years of his career with the Texans before being traded to the Seattle Seahawks in 2019.
Clowney finished with 31 tackles, seven tackles for loss, and three sacks through 13 games last season.
The 2019 season was a down year for Clowney as his sacks and total tackles were the lowest since his rookie campaign where he played four games.
Could Clowney Help the Browns?
The 27-year-old has plenty of talent and could be an impact player on most organizations.
The Browns already have Myles Garrett and Olivier Vernon set as their starting defensive ends for the upcoming 2020 season.
Clowney would not be an upgrade at defensive end, but he does have experience at outside linebacker as well.
The outside linebacker spot is a place where Clowney would likely be able to start on the Browns.
Cleveland currently has Sione Takitaki projected as one of their starting linebackers for next season.
He recorded 21 total tackles last season through 15 games (one start) for the Browns.
Having Clowney on the roster would be an upgrade there, but is it worth the risk?
What's Wrong with Clowney?
It's not often that a three-time Pro Bowl player remains unsigned for this long in free agency.
Clowney does have plenty of success in the league, but he might be asking for too much money for the value he's giving in return.
As Jadeveon Clowney continues to wait, I'm told he's considering options, including a potential shorter term deal w/ a chance to re-enter market in a year or two. Many people around league expect him back in Seattle. A $20M price tag has been steep for teams, per @diannaESPN

— Jeremy Fowler (@JFowlerESPN) March 19, 2020
Part of the problem is that Clowney is looking for a deal around $20-25 million per season.
He has recorded 236 tackles, 71 tackles for loss, and 32 sacks through six seasons in the league.
Those are fairly strong stats, but he is not quite worth that kind of money for what he has been producing on the field lately.
The other concern is injury related since Clowney has only played in all 16 games once since joining the league.
Teams want to make sure that their franchise players are on the field and Clowney does have some concerns when it comes to injuries.
Should the Browns Sign Clowney?
At the end of the day, the Browns don't need to go big and sign Clowney to a long-term deal.
Cleveland still needs to worry about signing Baker Mayfield, Nick Chubb, and Garrett to extensions in the future.
The Browns don't have the cap space available to dish out $20-25 million to Clowney.
They could upgrade at the linebacker position, but bringing in Clowney could hurt more than help the Browns organization.
He might add some short-term value to their team, but would financially hurt the Browns, so they don't need to be taking that kind of risk right now.
Clowney could be a fit, but the Browns shouldn't give him a massive deal right now.
Cleveland should wait and see if he lowers his price otherwise just roll with the players they already have because Clowney isn't worth the risk.