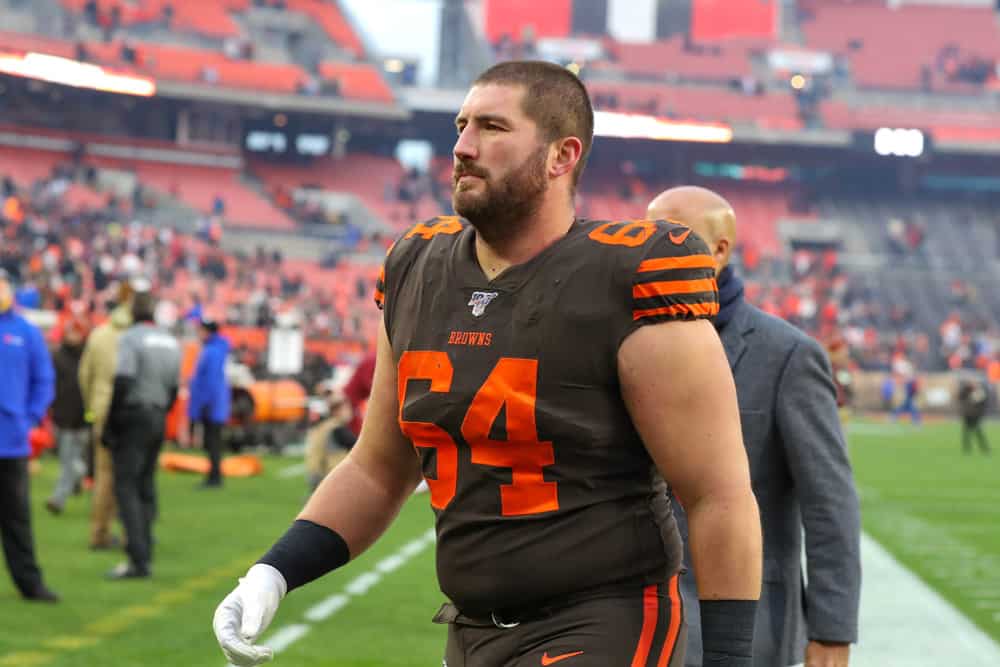 The head of the NFL Players Association had a difficult decision.
The Cleveland Browns center, JC Tretter, is a newlywed and he and his wife are expecting their first child.
Due to the pandemic of COVID-19, the clarity on the safety of the players is very meek.
With that in mind, Tretter is susceptible to the infection of coronavirus, which has likely led to many thoughts of even playing this season.
Tretter recently explained his decision on playing the 2020 season, but also explained why he understands why players choose to opt-out.

The Comments
"I think everyone should at least think about [opting out]," Tretter said Wednesday in a Zoom teleconference with Browns media. "Obviously, our goal [as the NFLPA] was to give guys options, and then guys make the best decisions for them and their families."
Tretter also said that he is electing to stay in a secured hotel instead of at home with his family.
This was considered the best decision for himself and his family.
"I'm playing this year. I've made my decision. But I think everybody should take the time to think through and make sure they're making the best decisions for themselves."
The deadline to opt-out for the season is Thursday at 4:00 p.m. ET.

"Individual Decision"
Tretter dismissed a reporter's idea that he felt pressured to play the 2020 season.
Given his status as the NFLPA president, one could say that Tretter would be pressured to play.
He shot down that idea down very quickly.
"I don't think I look at it like that," Tretter said. "I think each person has to make their own individual decision. Each person's scenario in life is different."
His teammate, tight end Austin Hooper, joined that mentality on his own separate Zoom call with the media.
"I'm not in a situation where I have a newborn who's sick. … Luckily, I'm not in that situation where I have to make that incredibly difficult decision," Hooper said on Zoom.
Opt-Outs
For now, the Browns have three offensive lineman and defensive tackle, Andrew Billings, as the four players to recuse themselves from the season.
Billings was an offseason pick up and expected to fill a void on defense.
He was set to make around $3.5 million for the season.
We've placed DT Andrew Billings on the Reserve/Opt-Out list

Details » https://t.co/Oh61eXlCCq pic.twitter.com/7704WOAnJ4

— Cleveland Browns (@Browns) August 4, 2020

As for the offensive line, Colby Gossett, Drew Forbes, and Drake Dorbeck all opted out.
Forbes was expected to compete for a spot at right guard, but that has now opened up competition for Chris Hubbard and Wyatt Teller.