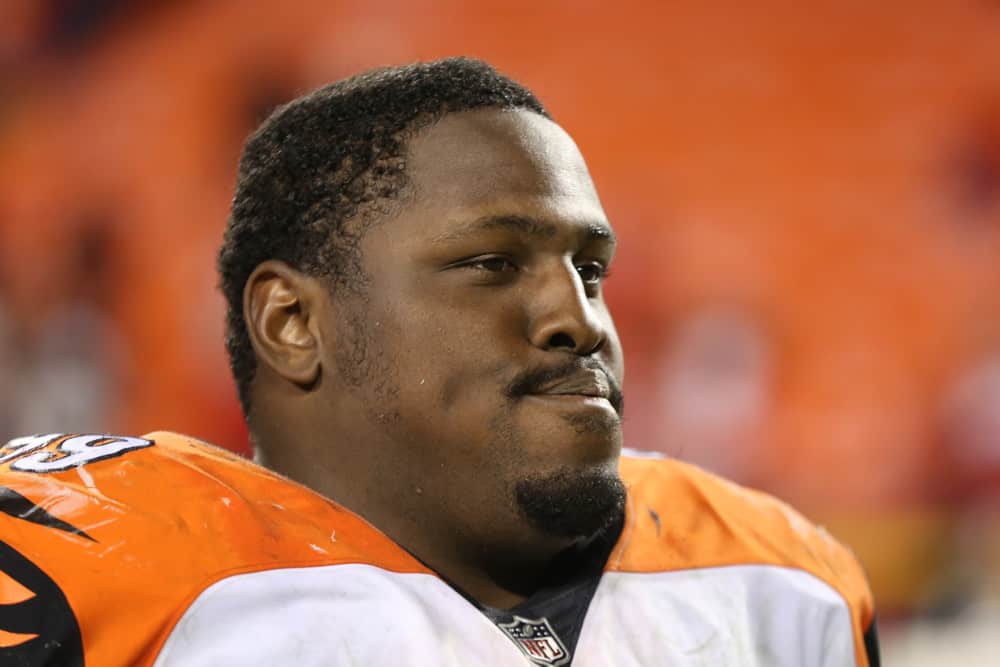 Cleveland Browns defensive tackle Andrew Billings will opt out of the 2020 season because of concerns related to the coronavirus pandemic.
Billings, 25, joins Browns guard Drew Forbes and undrafted offensive tackle Drake Dorbeck in opting out.
The opt-out deadline for the 2020 season is 4 p.m. ET Thursday, an unnamed source told ESPN's Adam Schefter.
Players must provide their team a written notice if they choose not to play.
The notice is irrevocable for the duration of the 2020 season.
We've placed DT Andrew Billings on the Reserve/Opt-Out list

Details » https://t.co/Oh61eXlCCq pic.twitter.com/7704WOAnJ4

— Cleveland Browns (@Browns) August 4, 2020
Now official: Deadline for NFL players to opt out is Thursday at 4 pm EST, per source.

— Adam Schefter (@AdamSchefter) August 3, 2020
It's unclear whether Billings opted out for an approved medical reason or other coronavirus concerns.
Players who choose to opt out for approved medical reasons receive a $350,000 stipend for 2020 and not advance against future salary.
Players who opt-out for other COVID-19 concerns receive a $150,000 for the season, which is treated as a salary advance and come out of future years' pay, unless the player is an undrafted rookie.
The Browns had signed Billings to a one-year contract worth $3.5 million earlier this offseason.
Data from spotrac.com shows Billings made an average annual salary of $718,961 under the terms of his rookie contract with the Cincinnati Bengals.
The Bengals signed former Houston Texans defensive tackle D.J. Reader to a four-year contract worth up to $53 million in March to help fill Billings' vacancy.
Pro Football Talk ranked Billings as this offseason's 93rd best free agent.
Pro Football Focus gave Billings a 69.3 defensive grade last season, which placed him tied for 50th among 126 defensive tackles with qualifying snaps.
Billings spent the first four years of his NFL career with the Bengals.
Despite Billings' presence, the 2019 Bengals defense allowed a league-worst 148.9 rushing yards per game.
The Bengals selected the Baylor product in the fourth round of the 2016 NFL Draft with the 122nd overall pick.
In 47 career games, Billings made 37 starts with 80 tackles, 14 tackles for a loss, 3.5 sacks and 12 quarterback hits.
Billings was expected to be in the Browns' defensive tackle rotation along with Sheldon Richardson and Larry Ogunjobi.
Rookie third-round pick Jordan Elliott, undrafted rookie Jeffery Whatley and veterans Daniel Ekuale and Ali Ankou could compete for playing time.
Billings has been durable, having played in 47 out of 48 possible games during the last three seasons.
The Browns also placed wide receiver Ja'Marcus Bradley on the reserve/COVID-19 list, which is for players who either have tested positive for or been exposed to the coronavirus.
Quarterback Garrett Gilbert, running back Dontrell Hilliard and safety Jovante Moffat are also on the reserve/COVID-19 list.