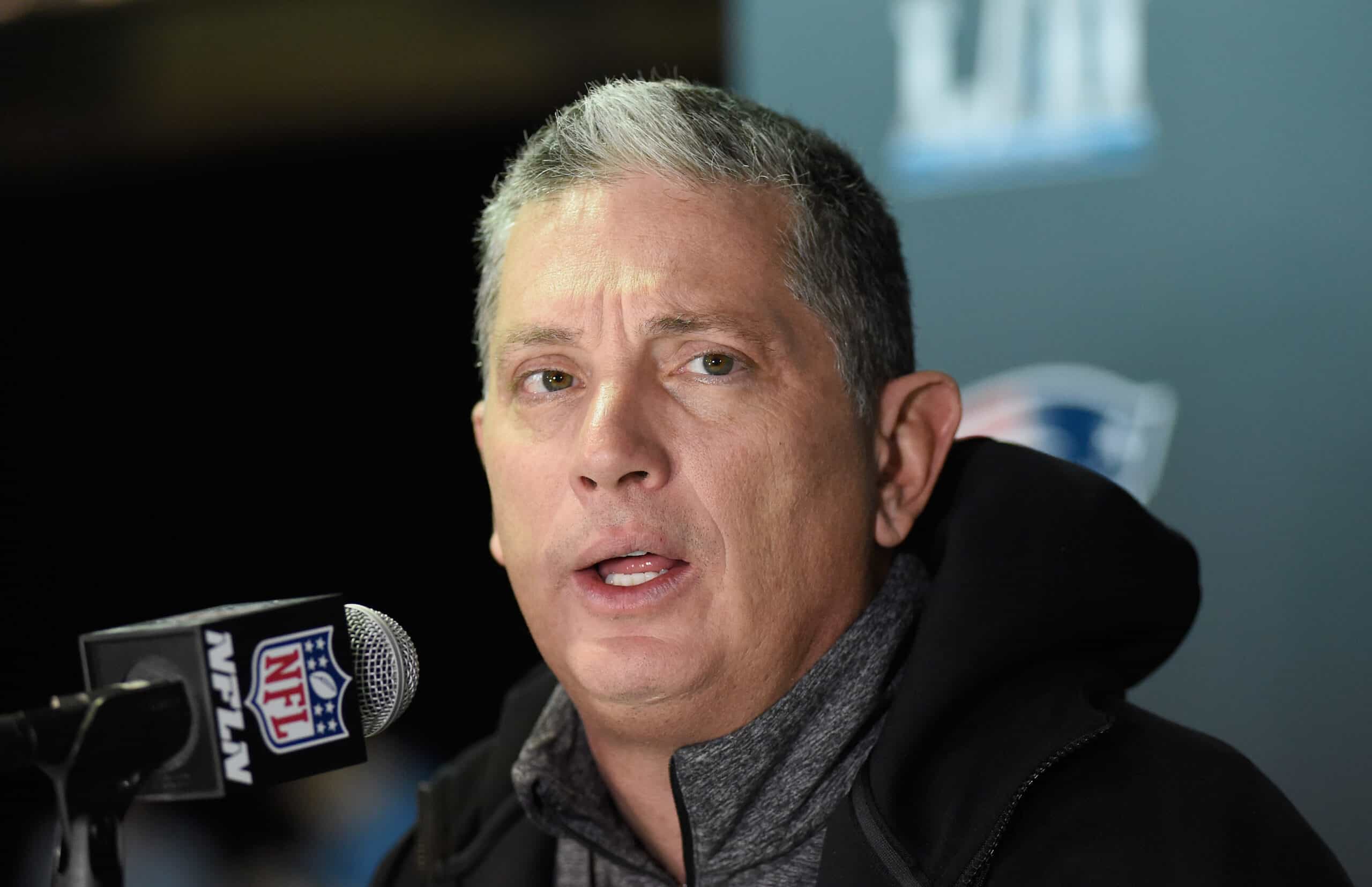 Despite his 2020 Coach of the Year credentials, Cleveland Browns fans are wary of Kevin Stefanski's coaching ability.
That's why many noted the head coaching experience of defensive coordinator candidates like the recently-hired Jim Schwartz.
But if Schwartz secretly craves an interim manager role before the end of next season, he hid that desire well in his opening presser.
There is one thing on Schwartz's mind as he takes over for Joe Woods.
And that one thing is a Super Bowl parade in Cleveland, Ohio.
Schwartz spoke about his championship year as defensive coordinator of the Philadelphia Eagles.
Memories of Philadelphia's victory parade are seared into his memory forever.
And he believes Cleveland is the only city that can ever top the atmosphere and liveliness of that celebration.
Schwartz Puts Players On Notice With Key Buzzword
Cleveland fans should be excited by almost everything Schwartz explained during his press conference.
He spoke about getting Myles Garrett free from double- and triple-teams so he can make plays.
Jeremiah Owusu-Koramoah and the rest of the linebackers should expect more impactful roles.
Schwartz spoke about getting all of his players across all 3 levels on the same page.
New #Browns DC Jim Schwartz said "the secret sauce is getting guys playing together and that accountability that goes into it. … If I'm doing a good job, we'll hold our best players the most accountable."

— Nate Ulrich (@ByNateUlrich) January 18, 2023
But then he used the word Browns fans really want to hear: accountability.
Cleveland's latest defensive guru puts a lot of responsibility on himself to coach his personnel.
And that responsibility turns into accountability when the players take the field.
Finger-pointing, needless post-game press comments, and other expressions of frustration will be dealt with.
Can Schwartz Change The Defense's Attitude?
Former Browns lineman Robaire Smith already previewed next season's defense as potentially "very scary."
He has no doubt Schwartz will raise Garrett's pass-rushing impact to phenomenal heights immediately.
During the presser, Schwartz mentioned coaching all players the same, from the undrafted to his top picks.
He spoke of instilling confidence and pride in younger players by making them feel equal to their more-accomplished peers.
Jim Schwartz said he plans to create schemes and looks for Myles Garrett that will "allow him to be free and more productive."#Browns

— Anthony Poisal (@AnthonyPoisal) January 18, 2023
But the more important result of universal messaging is better cohesion and coordination on game days.
As the conference went on, it was apparent Schwartz is well-versed in the deficiencies of the Browns' 2022 effort.
Blown coverages, big runs, and poor communication left fans yearning for most of the season.
If Schwartz can reverse those trends, there might just be a parade waiting for him next year.