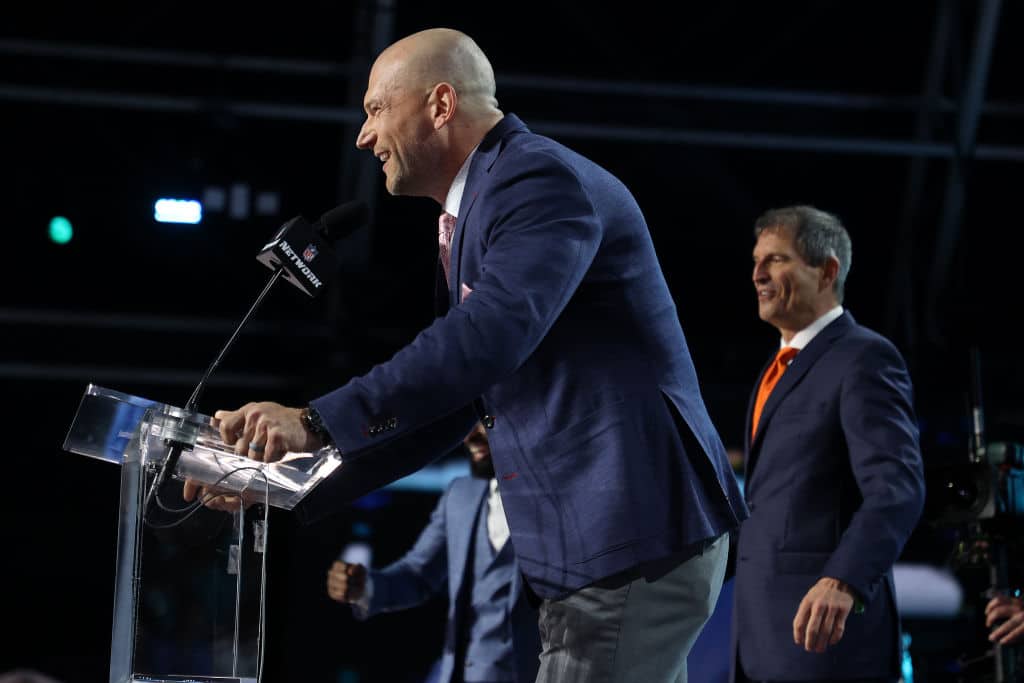 Joe Thomas is just one week removed from his historic selection into the Hall of Fame.
The former Cleveland Browns legend was on his first ballot, and now, will forever be enshrined in NFL history.
After his induction was announced, Thomas received a congratulatory message from one of the NFL's all-time great quarterbacks.
Out of the hundreds of people that have reached out to congratulate Joe, getting a message from Peyton Manning was pretty special to him 💯 pic.twitter.com/A6iszXLt3M

— Cleveland Browns (@Browns) February 15, 2023
Peyton Manning was one of the countless individuals to praise Thomas on his historic moment.
Manning cited the fact that he spent time with Thomas at a few Pro Bowls, and he admired the way that he interacted with his teammates.
The NFL is typically dominated by skill-position players, at least when it comes to general popularity.
At an NFL game, it is rare to find someone sporting a jersey of an offensive or defensive lineman.
What is more common, is for fans to have jerseys of quarterbacks, wide receivers, and running backs.
However, especially in the case of an elite offensive lineman, their position is just as, if not more valuable to the team.
Without a solid offensive line, running backs aren't able to get through, and quarterbacks don't have enough time to throw to their receivers and tight ends.
Manning recognized this, which is one of the many reasons for his message to Thomas.
Without excellent offensive line play when he was on the Indianapolis Colts, Manning wouldn't have been able to achieve what he did.
Thomas has been recognized as not only one of the best Browns players of all time but will now have his bust on full display in Canton, as well.