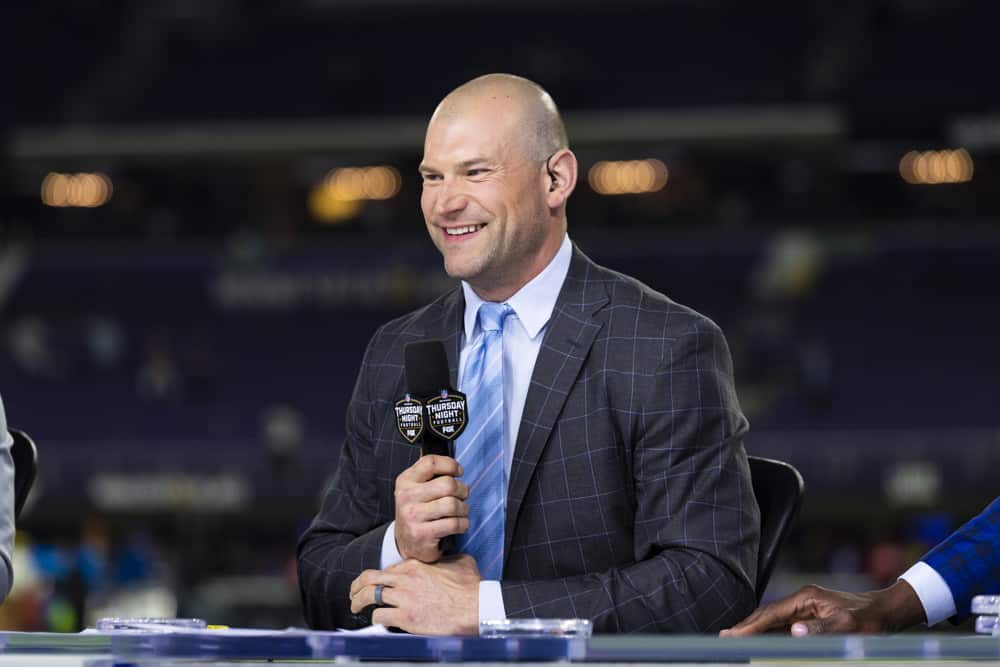 Everybody's talking about the Baltimore Ravens and Odell Beckham Jr., even Cleveland Browns fans.
Not many people know what to make of this transaction.
It's more than evident that the Ravens vastly overpaid for a guy that's coming off a major injury and who may never go back to his former self.
But what if he does?
Then the rest of the league, and especially the AFC North, could be in a lot of trouble, granted Lamar Jackson is also on board.
That last part is actually the key behind OBJ's signing, at least to former Browns star Joe Thomas.
Per the retired LT, OBJ's signing went way beyond the numbers, sharing his "conspiracy theory" about him being just what the Ravens needed to appease Jackson and all that turmoil.
Part contract, part chess move, part conspiracy theory? 🧐@joethomas73 gives his take on how the #Ravens hope the Odell Beckham Jr. signing will impact Lamar Jackson ⤵️ pic.twitter.com/C5Km9IWjeS

— The 33rd Team (@The33rdTeamFB) April 10, 2023
Thomas explains that, even though the Ravens overpaid for Beckham, he's always been a team-first kind of guy who most of his teammates — not named Baker Mayfield — actually love.
So, Beckham's presence and influence could help Lamar take a lesser deal than he would've taken if they hadn't overpaid for him.
More than that, adding a proven superstar at the WR position — even if he had two major knee injuries and isn't getting any younger — could be more than enough to silence the critics and those who call the franchise out for not giving Lamar enough weapons in the passing game.
So, yeah, it might have been a costly gamble for the Ravens, but it's one that could pay off big time for the divisional rivals.