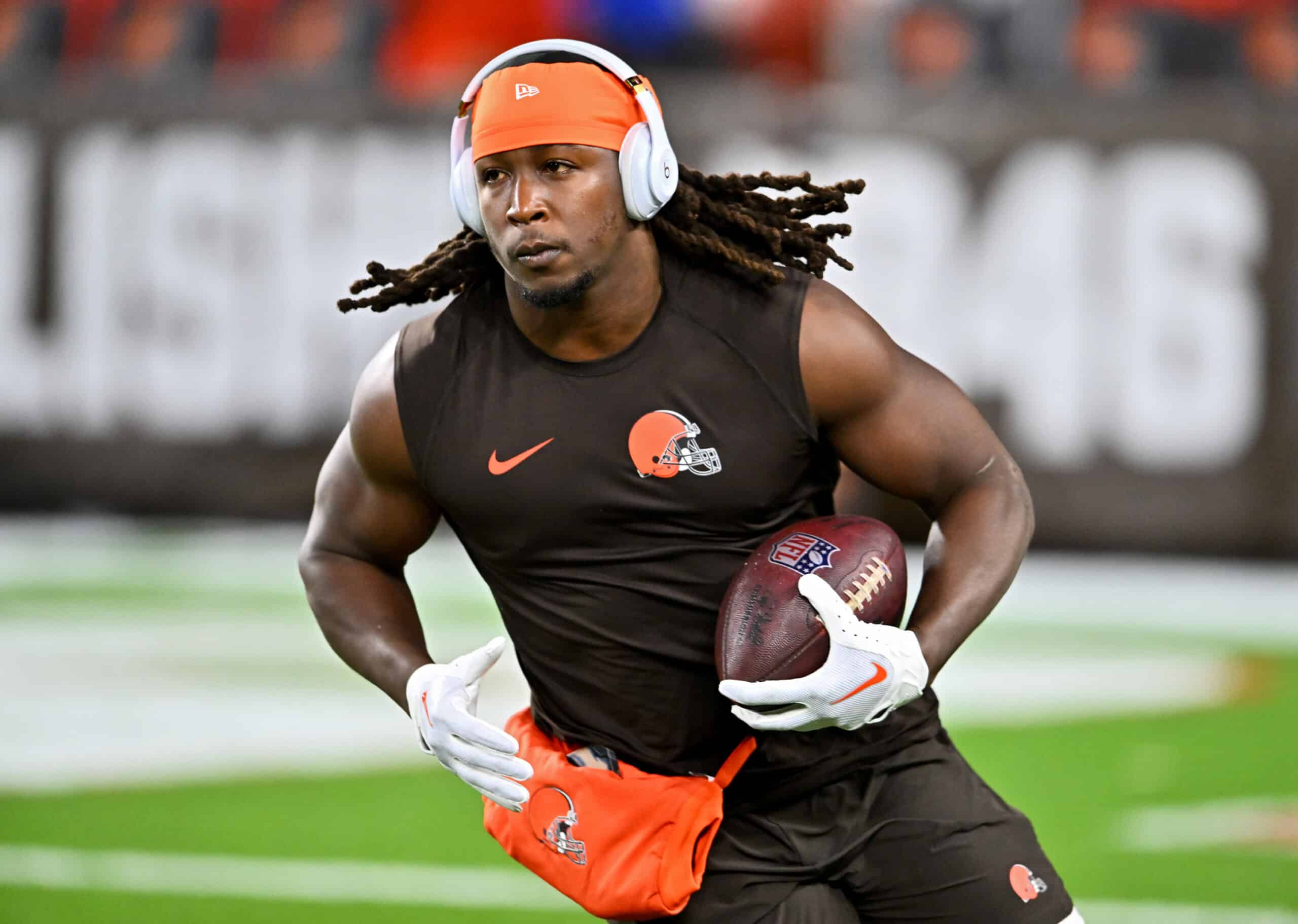 The Cleveland Browns won't be bringing running back Kareem Hunt back, and some fans may have wondered why.
Over the last four years, he has been an excellent backup for Nick Chubb, and he has given the Browns a nice one-two punch in the backfield.
However, running backs in general have a somewhat short shelf life, and NFL analyst Dave Kluge says the Browns decided to let Hunt go because his production has declined in several key categories.
Kareem Hunt is coming off of career lows in yards per carry, yards per catch, yards per target, yards per route run, yards after contact per attempt, broken tackle rate, and PFF run grade.

They tried trading him and couldn't find a suitor.

He's unlikely to bounce back anywhere. https://t.co/xSfa9396RO

— Dave Kluge (@DaveKluge) April 9, 2023
Initially, according to Kluge, Cleveland tried to trade Hunt, but there were no takers, and therein lies the problem: There is simply no interest in him around the NFL.
Terry Pluto reported that Hunt hasn't met with even one team during free agency and that he "should be thankful" to get merely a one-year, $4 million deal.
Not too long ago, he broke into the pros with a monster rookie season in which he put up a league-high 1,327 rushing yards, plus eight touchdowns, and made the Pro Bowl while finishing second in the Offensive Rookie of the Year balloting.
As recently as the 2021 season, he was averaging 4.9 yards per carry for the Browns, but that figure went all the way down to 3.8 yards per rush attempt last season.
He will be 28 years of age next season, and traditionally, once a running back reaches age 30, his production falls off a cliff.
Some backs have been able to extend their viability a bit past that age, but for some others, their numbers fall off a cliff well before that time.