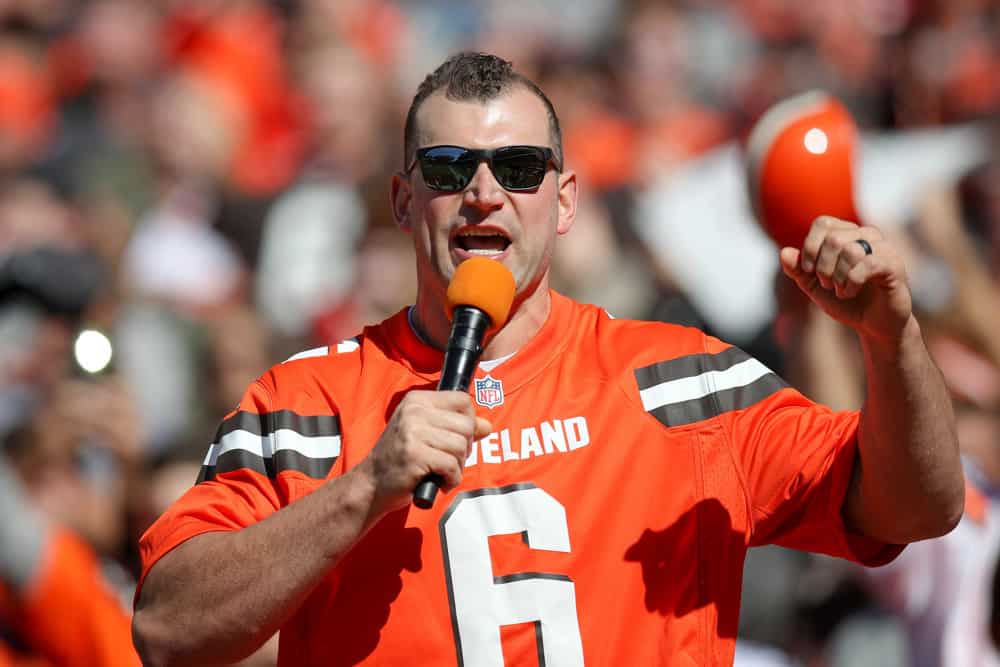 The Cleveland Browns faithful got some exciting news on Thursday.
All-time great offensive tackle Joe Thomas was named to the Pro Football Hall of Fame class of 2023.
In what was his first year on the ballot, Thomas gets the game's greatest honor.
To all the Browns fans that have watched him his whole career this should not be a shock.
He spent 11 seasons in Cleveland and started all 167 games that he was available for.
He was named to 10 Pro Bowl teams and made All-Pro six times.
Thomas was the one true bright spot on many Browns teams that lost so often.
What made Thomas unique was that he was the most dependable player in the NFL.
Every game day you could count on him going out there and playing at a high level.
He even took pride in the fact that you could count on him week in and week out.
— Joe Thomas (@joethomas73) February 10, 2023
Thomas was a rare breed in a league with a 100% injury rate.
He kept his body in elite shape and knew he needed to be on the field for his team.
Despite never playing in the playoffs during his career, Thomas had an incredible career.
He was the third overall pick in the 2007 NFL draft.
From that point on he was one of the best players in the NFL for a decade.
Which is a big reason why he was named to the All-2010s team.
No player is more deserving of a first-ballot Hall of Fame honor than Thomas.
He joins a class of players including Darrelle Revis, DeMarcus Ware, Ronde Barber, and Zach Thomas amongst others.
All will be enshrined in Canton during the Hall of Fame weekend in August.