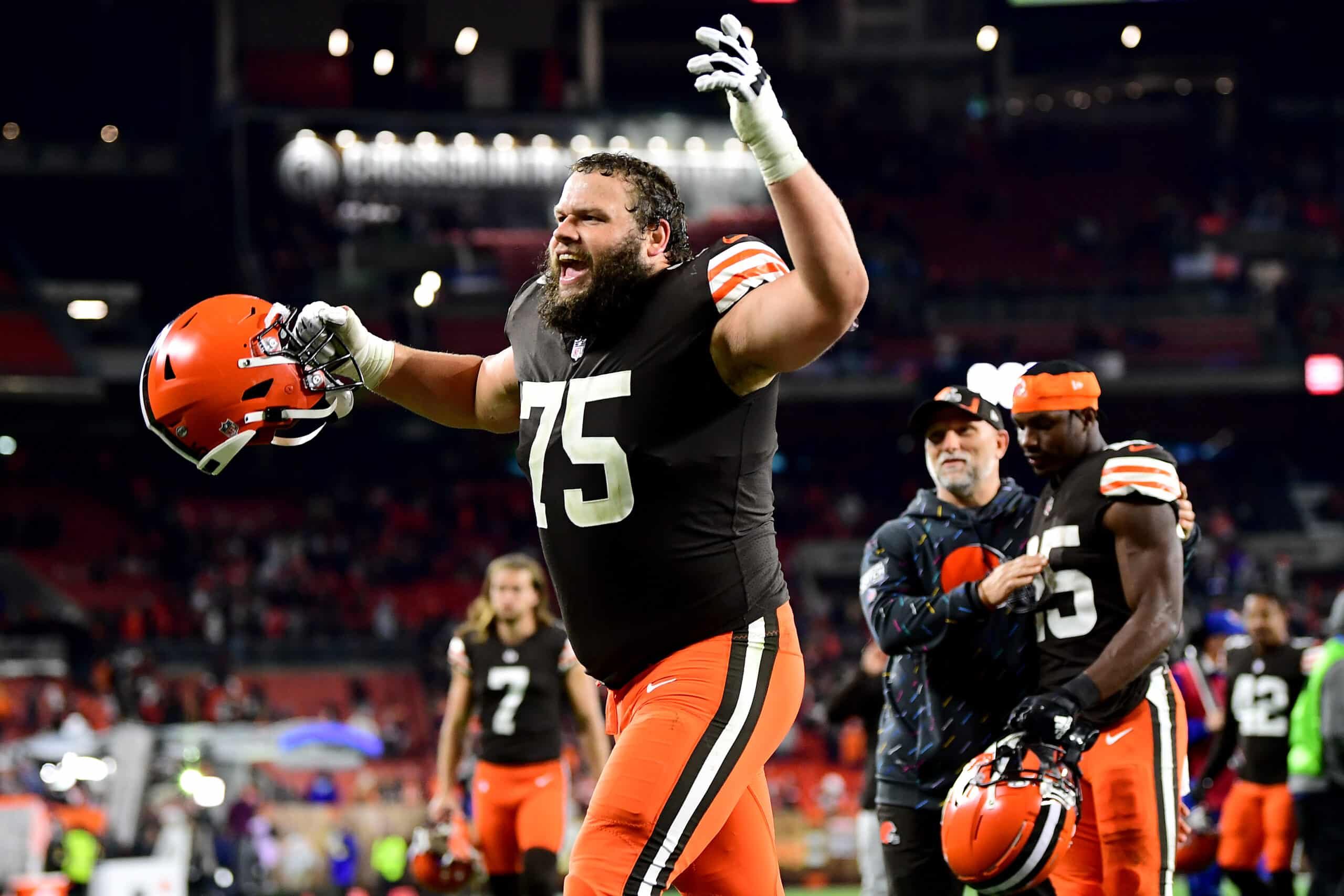 The Cleveland Browns are lucky to have guard Joel Bitonio.
Not only is he a great football player but he is also a great person.
Bitonio has made first-team All-Pro each of the last two seasons and made second-team All-Pro the three years before that.
He has been a staple on the Browns offensive line, and should still have a few good years ahead of him.
But, Bitonio does not forget how far he has come to get to the NFL.
He wants to give back to the community and specifically his high school.
According to Brad Stainbrook, Bitonio donated $1 million to fund a new weight room at his Nevada high school.
#Browns Joel Bitonio has donated $1 million to fund a new football weight room at his old high school in Nevada.

— Brad Stainbrook (@StainbrookNFL) April 21, 2023
This was a very generous donation from Bitonio as he tries to help the next wave of football stars.
Using $1 million to build a weight room should give his school one of the best in the country.
Bitonio was the Browns' nominee for the Walter Payton Man of the Year award.
He has played a major role in the communities around Cleveland.
He spent time at community events and gave back to schools.
Also, he donated to one of the food banks in Cleveland.
Bitonio will continue to be a major part of Cleveland both on and off the field.
All of his generosity might result in him landing the WPMOY award some day.