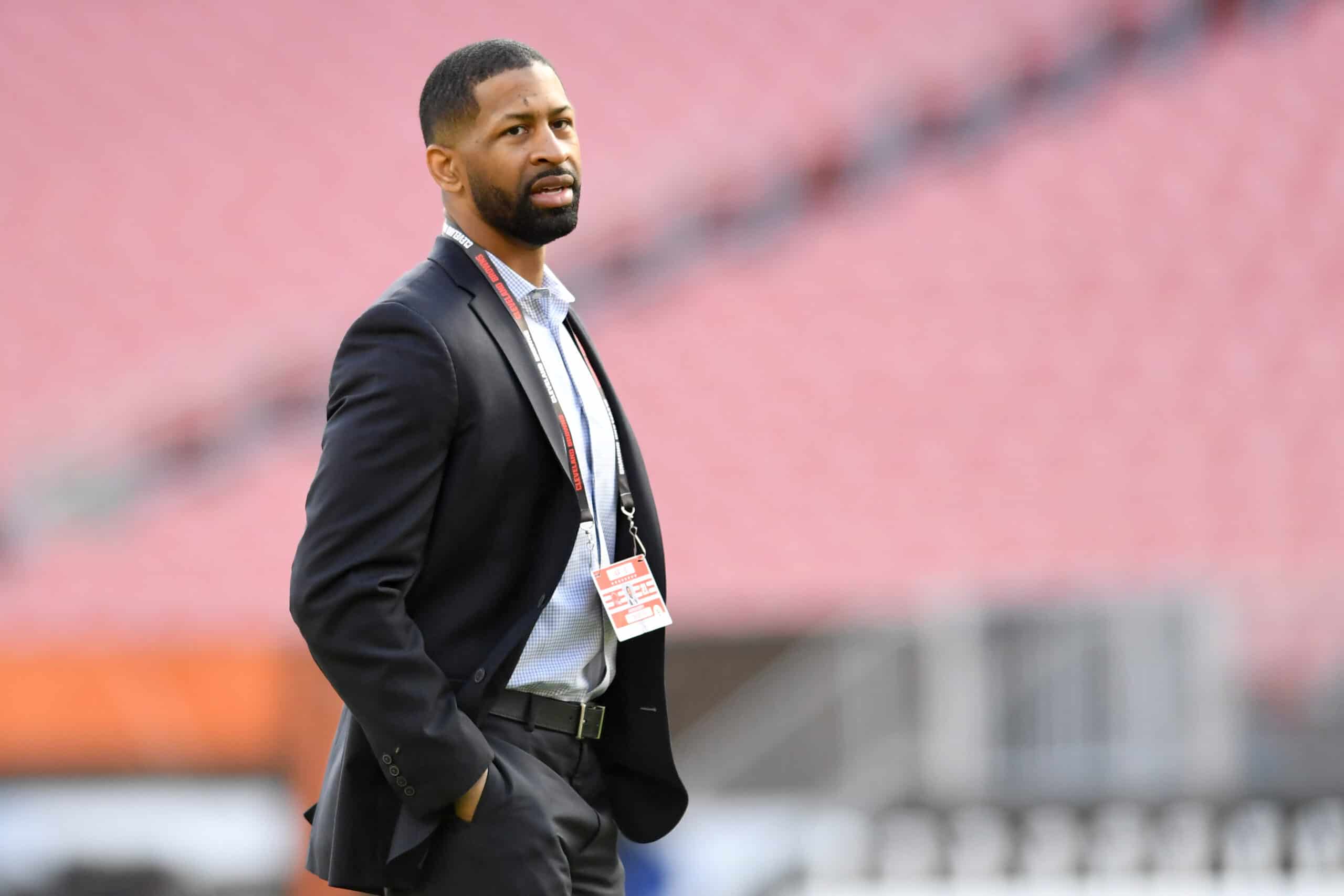 The Cleveland Browns brought in Jim Schwartz to revamp a somewhat disappointing defense ahead of the 2023 season.
And while they might be onto something with that hire and some of the offseason additions they've made thus far, they might not be done overhauling their defensive unit.
According to Browns insider Tony Grossi, GM Andrew Berry hinted at the possibility of taking several defensive ends in the NFL Draft.
Browns GM Andrew Berry on having only 5 defensive ends on the roster (currently 73).

"I would expect us to add more that."

— Tony Grossi (@TonyGrossi) April 21, 2023
The Browns have been linked with several DEs throughout the whole NFL Draft process.
Guys like YaYa Diaby might be available in the middle rounds of the draft, and he'd be a seamless fit for the team with his athleticism and explosiveness.
But they could look to add even more talent to the position with any of the eight picks they have in the draft, even if they're not taking anyone in the first two rounds, barring a trade.
Notably, that could be music to Myles Garrett's ears.
Recently, the superstar pass rusher raved about the team's defensive potential, and rightfully so.
They added Dalvin Tomlison, perhaps the biggest difference-maker of the players they brought in.
Juan Thornhill and Ogbo Okoronkwo might also help revamp a unit that ranked 20th in points against last season.
The Browns, however, may not be set for defensive success in the long run.
The salary cap issues could severely hamper their chances of keeping or bringing in some more top-tier talents to their defensive front, so they better hope that this draft class turns out to be great.