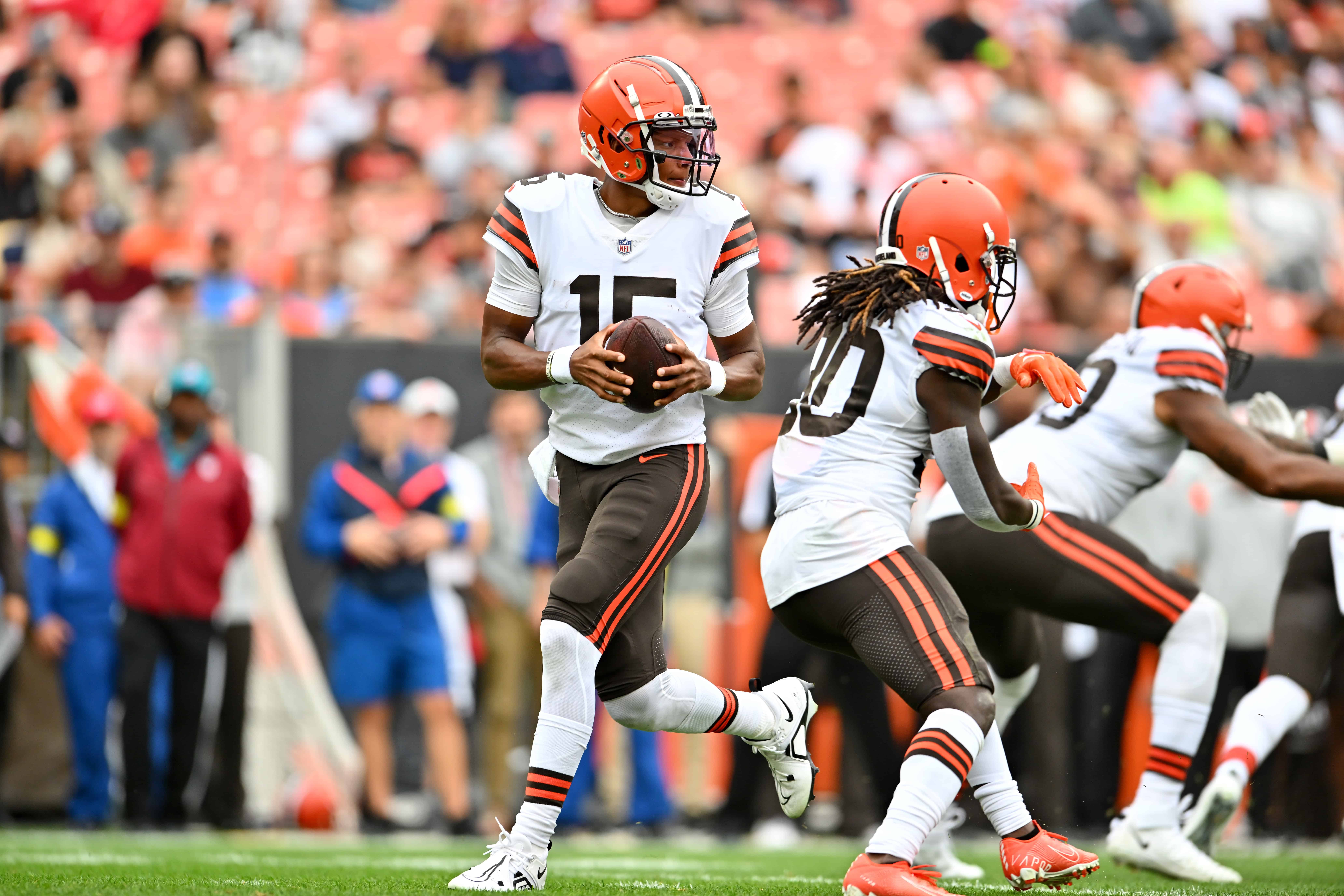 After losing backup quarterback Jacoby Brissett in free agency to the Washington Commanders, the Cleveland Browns brought back Joshua Dobbs to provide depth behind Deshaun Watson.
Dobbs first became a member of the Browns a year ago, but he was released once Watson had served his 11-game suspension.
The 28-year-old had a short but sweet message for Browns fans on Twitter.
Ready to get back to work 🚀 pic.twitter.com/1Axs27dWDA

— Cleveland Browns (@Browns) March 23, 2023
Dobbs did not take part in a single regular season snap for Cleveland last season, as Brissett handled all of those duties while Watson was out and did a very solid job of holding down the fort on offense.
After he was released, Dobbs joined the Tennessee Titans, where he started two games after starter Ryan Tannehill was ruled out for the rest of the season with an ankle injury.
In those games, he threw for 411 yards, two touchdowns and two interceptions while completing 58.8 percent of his passes.
There is a feeling that backup depth at quarterback has become more important than ever after a large number of starters and even second-stringers suffered injuries throughout the 2022 campaign.
Watson is healthy and young, but one never knows what could happen during a long season, especially now that the NFL season has been lengthened to 17 games per team.
Dobbs spent his first two pro seasons with the rival Pittsburgh Steelers after they took him in the fourth round of the 2017 NFL Draft.
Before that, he played four seasons of college ball at the University of Tennessee.