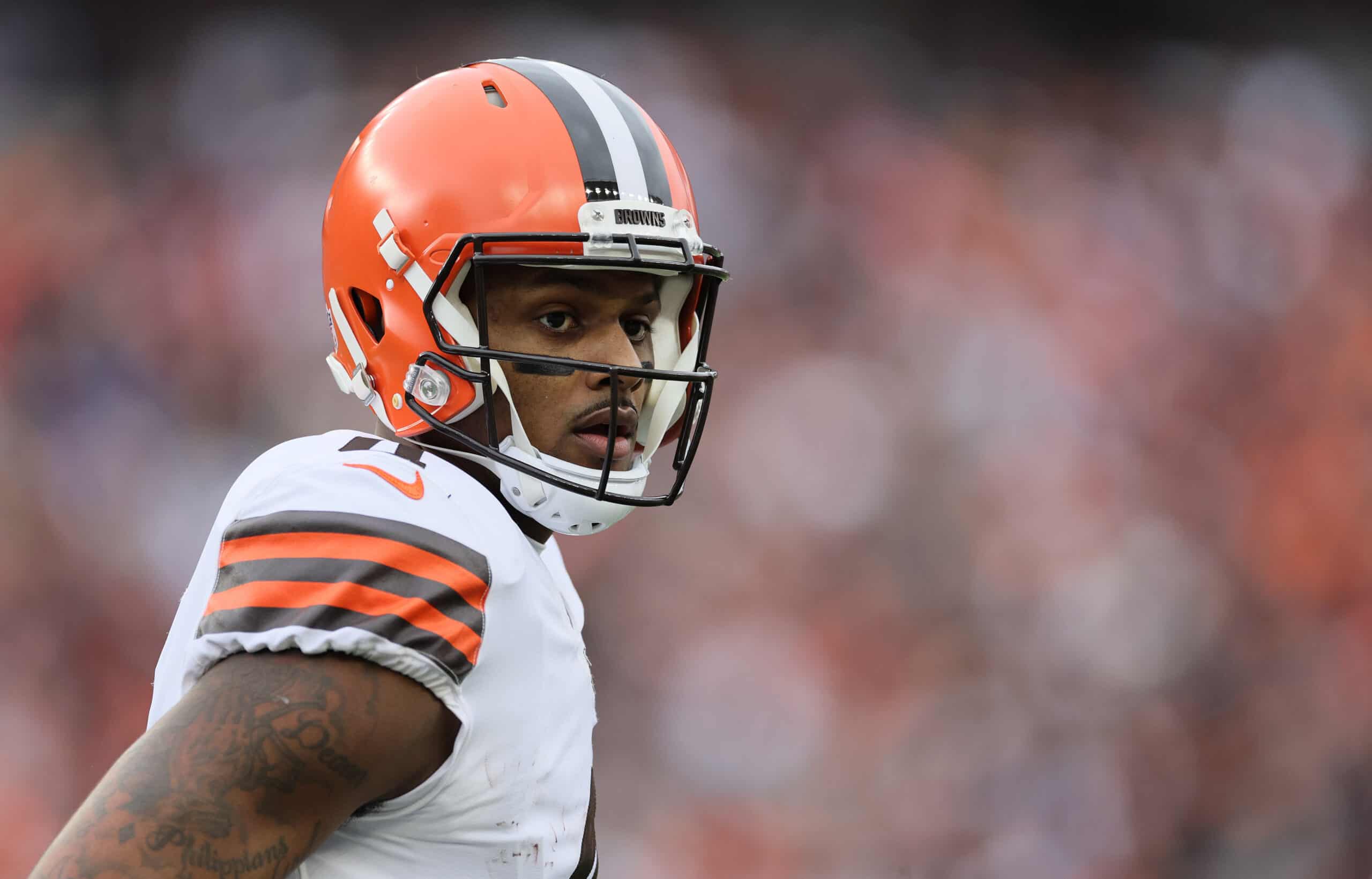 The Cleveland Browns made a huge investment to get Deshaun Watson.
They traded multiple valuable assets and then doubled down on that investment by giving him a huge contract extension, all despite the fact that he had been away from the game and was expected to be suspended.
As much as his struggles last season were reasonable and even expected, the same simply cannot happen this season.
That's why sports analyst Joy Taylor believes there's no more room for excuses, errors, or shortcomings; the Browns must be amongst the league's elite teams next season.
.@JoyTaylorTalks: Deshaun Watson & the Browns have no more excuses, they must be amongst the elite this season. pic.twitter.com/kP4e1wNS9b

— Speak (@SpeakOnFS1) August 30, 2023
Talking on "Speak" on FS1, Taylor explained that most of this roster was there when Baker Mayfield led them to a playoff win, so the expectations cannot be the same now that they have a better player at the quarterback position.
She pointed out the fact that Watson is in a better position now roster-wise and coaching-wise than he was in Houston, so they should expect similar — or even better — production.
Taylor claims that the Browns are paying Watson that much money to be a legit Super Bowl contender, not just to win some games or barely make the playoffs.
And while that could be a lot to ask of most teams in the league right now, she might be right on point here.
The Browns have one of the highest-earners at the QB position, so they need him to deliver as such.
Not making the playoffs again would be a catastrophe with this roster.