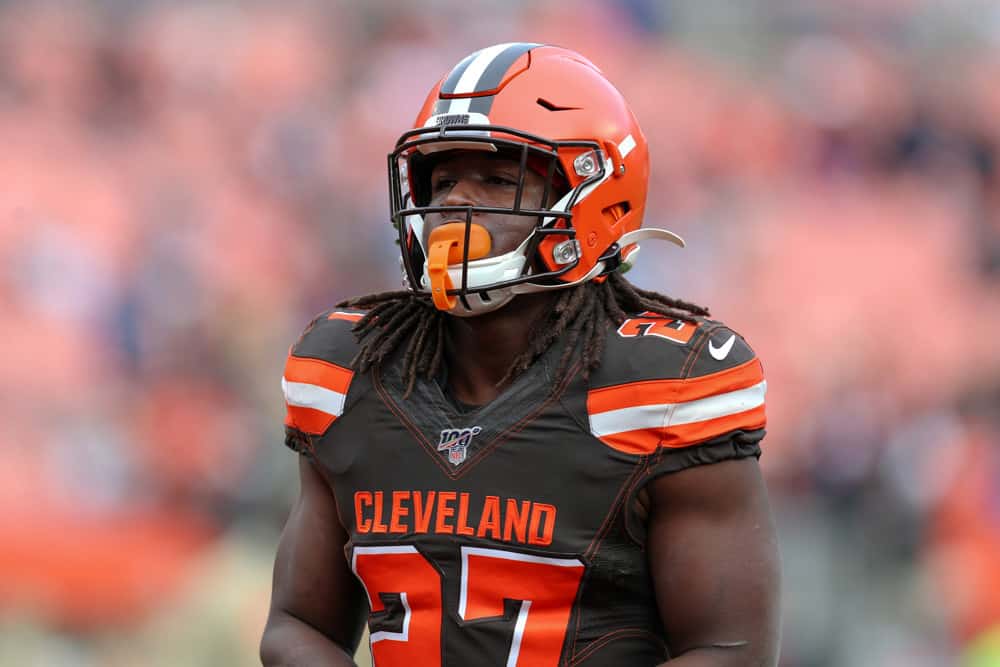 Cleveland Browns running back Kareem Hunt was pulled over for speeding in Rocky River on Tuesday.
After being pulled over, the officer noticed the smell of marijuana coming from the vehicle, according to police reports.
Hunt was placed in back of the police cruiser while they conducted the search.
The police report noted that small amounts of marijuana were found in a backpack in the backseat of the vehicle.
#Browns RB Kareem Hunt was pulled over Tuesday afternoon by Rocky River police for speeding. Officers found "small amounts of marijuana located in 3 different locations" according to police. pic.twitter.com/KklBaCGOKP

— Daryl Ruiter (@RuiterWrongFAN) January 24, 2020
Hunt was only cited for the speeding violation and will not face any drug charges.
Although some communities have decriminalized the possession of having small amounts of marijuana, having less than two hundred grams is still a minor misdemeanor in Rocky River according to the city's code of ordinances.
Hunt missed the first 8 games of the 2019 regular season while serving his suspension under the Personal Conduct Policy.
While he was with the Kansas City Chiefs, a video surfaced of Hunt kicking and shoving a woman in downtown Cleveland. He was released by the Chiefs shortly after the video was made public.
He is scheduled to be a restricted free agent in March.
The Browns will have the right to match any offer that he receives in free agency.
The Browns have said that they are aware of the situation, but are gathering more information.
#Browns are aware of Kareem Hunt being stopped for speeding and police finding small amounts of marijuana in the car. They are gathering more info. Hunt not charged with possession, just cited for speeding.

— Mary Kay Cabot (@MaryKayCabot) January 24, 2020