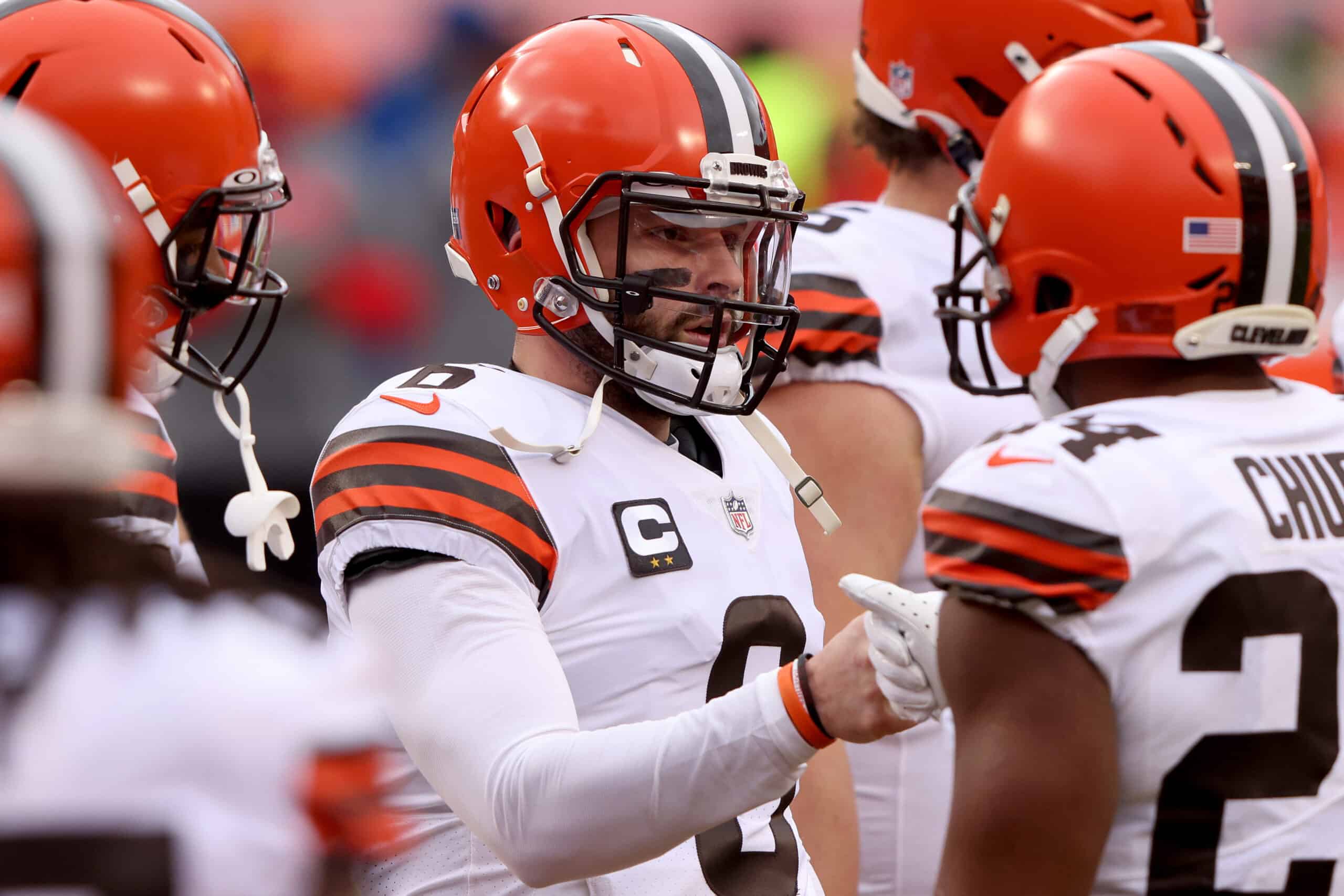 Cleveland Browns head coach Kevin Stefanski announced Wednesday quarterback Baker Mayfield will not start the team's preseason opener.
The Browns open the preseason Saturday night on the road against the Jacksonville Jaguars.
"Baker is not going to play in this game," Stefanski said. "I'll give you that one, (analyst) Tony (Grossi)."
With Mayfield resting, quarterback Case Keenum would likely get the start, and Kyle Lauletta would get probably get some playing time.
On Wednesday, Mayfield's playing status was the last question Stefanski answered.
Stefanski said he would update media members on Thursday to discuss which other starters the team plans to rest.
Mayfield is listed as the Browns' starting quarterback on the team's unofficial depth chart.
Kevin Stefanski speaks with the Media | Training Camp Day 12 – Press Conference https://t.co/Ci7k14xSR1

— Cleveland Browns (@Browns) August 11, 2021
We have announced the unofficial depth chart for the preseason opener versus the Jaguars.

📰 » https://t.co/cKIV0JbnEH pic.twitter.com/X8JaFudllJ

— Cleveland Browns (@Browns) August 11, 2021
Mayfield could have the opportunity to play when the Browns host the New York Giants on Aug. 22.
The Browns finish the preseason on Aug. 29 on the road against the Atlanta Falcons.
On Wednesday, Stefanski also said he will call plays again in the 2021 season.
However, Stefanski plans to give assistant coaches opportunities to call plays throughout the preseason.
"Getting a year under your belt as an offensive staff, the communication that has to occur during a game, the communication that occurs between me and the defensive staff, the game management side of things, so we do have a year under our belt," Stefanski said. "We know how we want to be better.

"We know how we can communicate better. And, just talking about play-calling, it does give me the opportunity to mention, we do it very collaboratively. I'm very, very fortunate to have coaches on my staff that have called plays before. Guys that are outstanding on gameday in particular in making sure I have all the information I need."
Saturday marks Stefanski's first preseason game as a head coach.
In 2020, the NFL did not play exhibitions games due to the COVID-19 pandemic.