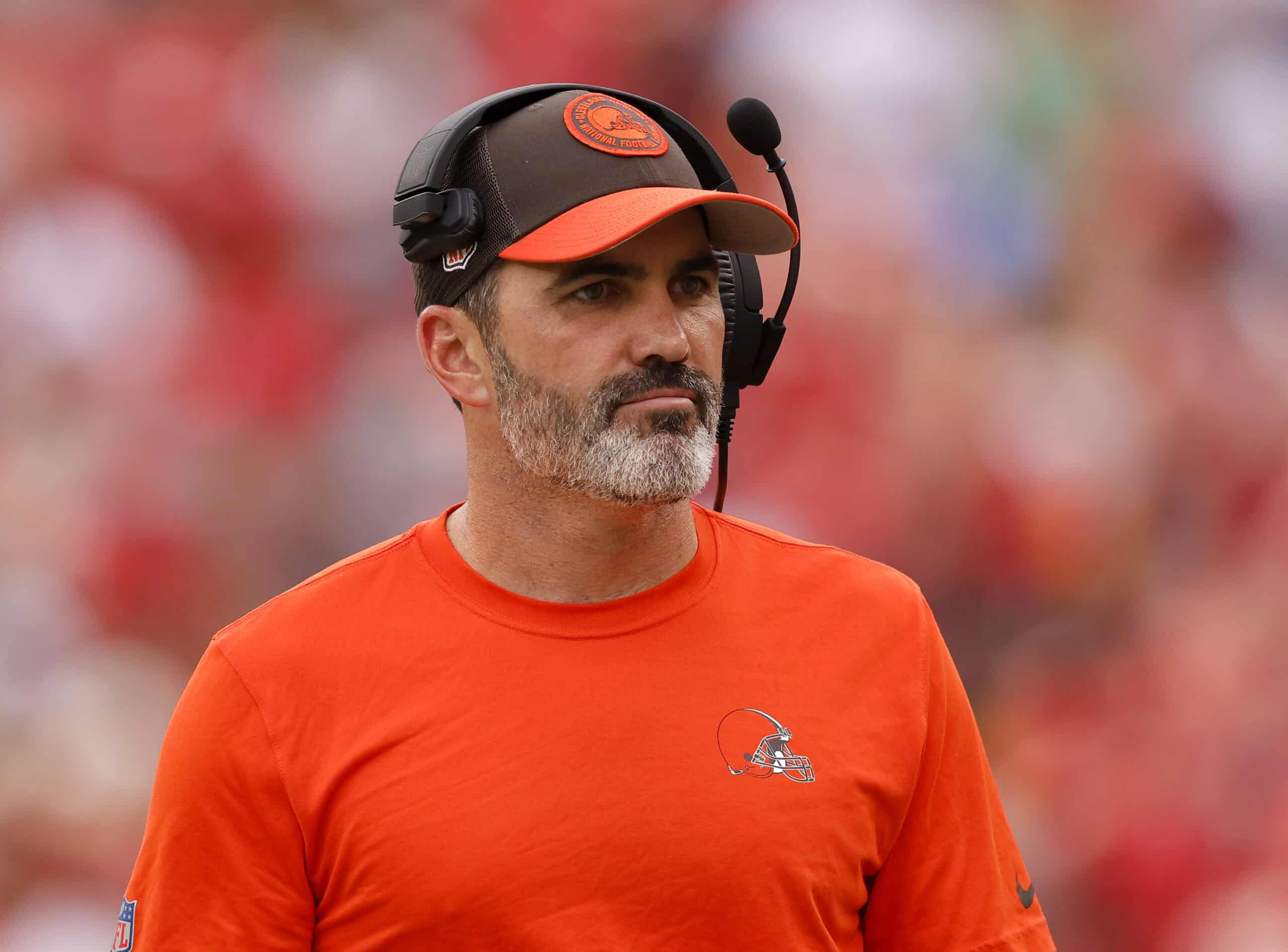 The Cleveland Browns will have their hands full this Sunday when they take on the Baltimore Ravens.
While the Ravens have been a perennial contender for years now, their team feels slightly different from years past, particularly on the offensive side of the football.
Since drafting quarterback Lamar Jackson, the Ravens have always had one of the best running games in football, both with their running backs as well as with Jackson himself.
However, Browns head coach Kevin Stefanski believes that the reason the Ravens offense feels different this season is because of their passing game (via YouTube.)
The first-round draft pick that Stefanski is referring to is wide receiver Zay Flowers.
Flowers is a rookie out of Boston College and was drafted by the Ravens with the 22nd overall pick in the 2023 NFL draft.
From day one, he's been a game changer and has quickly become Jackson's most targeted receiver on the team, with 62 targets.
Flowers also leads the Ravens in receptions with 45, and is second in yards with 472, which is just 5 shy of team leader, Mark Andrews.
The Ravens also picked up veteran wide-outs Odell Beckham Jr and Nelson Agholor, but the combination of Flowers and Andrews has been the primary threat in Baltimore's passing game.
Despite their offensive success, Jackson hasn't been putting up the gaudy numbers that he typically does.
With just over 1,900 passing yards and 9 touchdowns, some would say that he's even having a slow year.
However, it's been Jackson's efficiency, accuracy, and ability to take care of the ball that have been the most impressive, and it's a big reason for the Raven's early success.