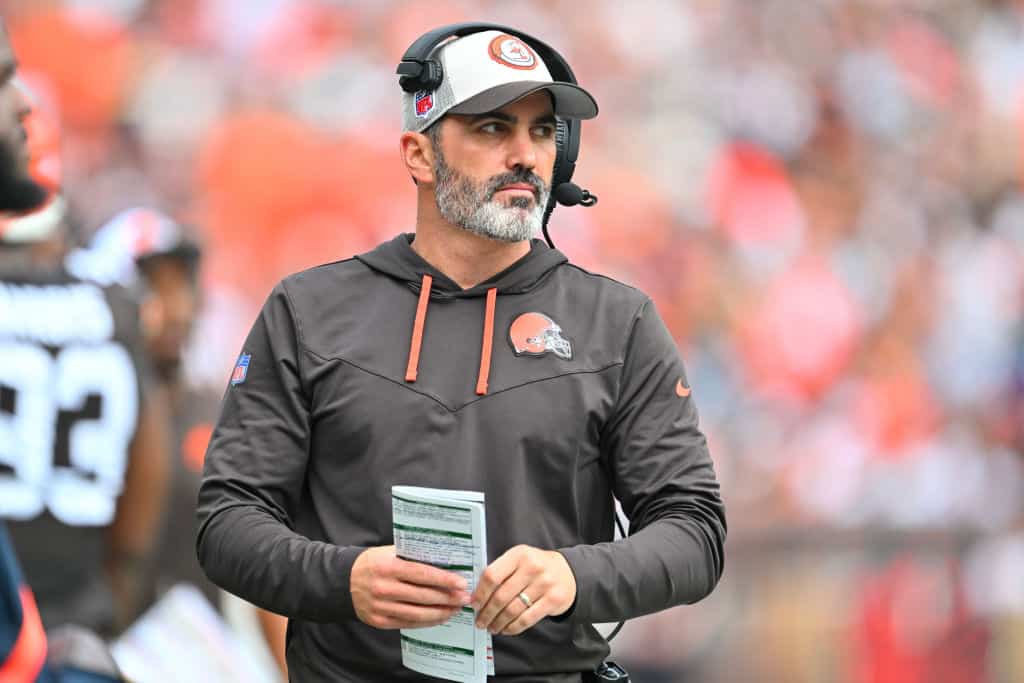 The Cleveland Browns and their defense are getting ready to host Jonathan Taylor.
The Indianapolis Colts had their best player out of the lineup to start the season as he nursed an ankle injury.
They have slowed him back into action, but it's just a matter of time before they give him his usual workload.
That's why Browns head coach Kevin Stefanski admitted that his team is getting prepared for him to get his usual workload (via Scott Petrak).
#Browns coach Kevin Stefanski: We're ready for it if Jonathan Taylor goes back to No. 1 RB role with Colts.
They have multiple guys that can hurt you with the ball in his hands.

— Scott Petrak ct (@ScottPetrak) October 18, 2023
Taylor played just ten snaps in his first game back this season, followed by 33 snaps in last week's matchup.
The team also has Zack Moss at a great level, currently ranking second in rushing yards behind only Christian McCaffrey.
The Colts lost star rookie QB Anthony Richardson for the remainder of the season, meaning they're going to rely heavily upon the running game.
Gardner Minshew has always had glimpses and touches of great football, but he is what he is at this point in his career, and they'll have a better chance at winning football games by trusting Moss and Taylor instead.
The Browns are coming off one of the most impressive defensive performances we've seen in years, limiting the offense to just 215 total yards.
So, Taylor or not, Jim Schwartz's defense will be more than ready to respond to whatever they throw their way on Sunday.