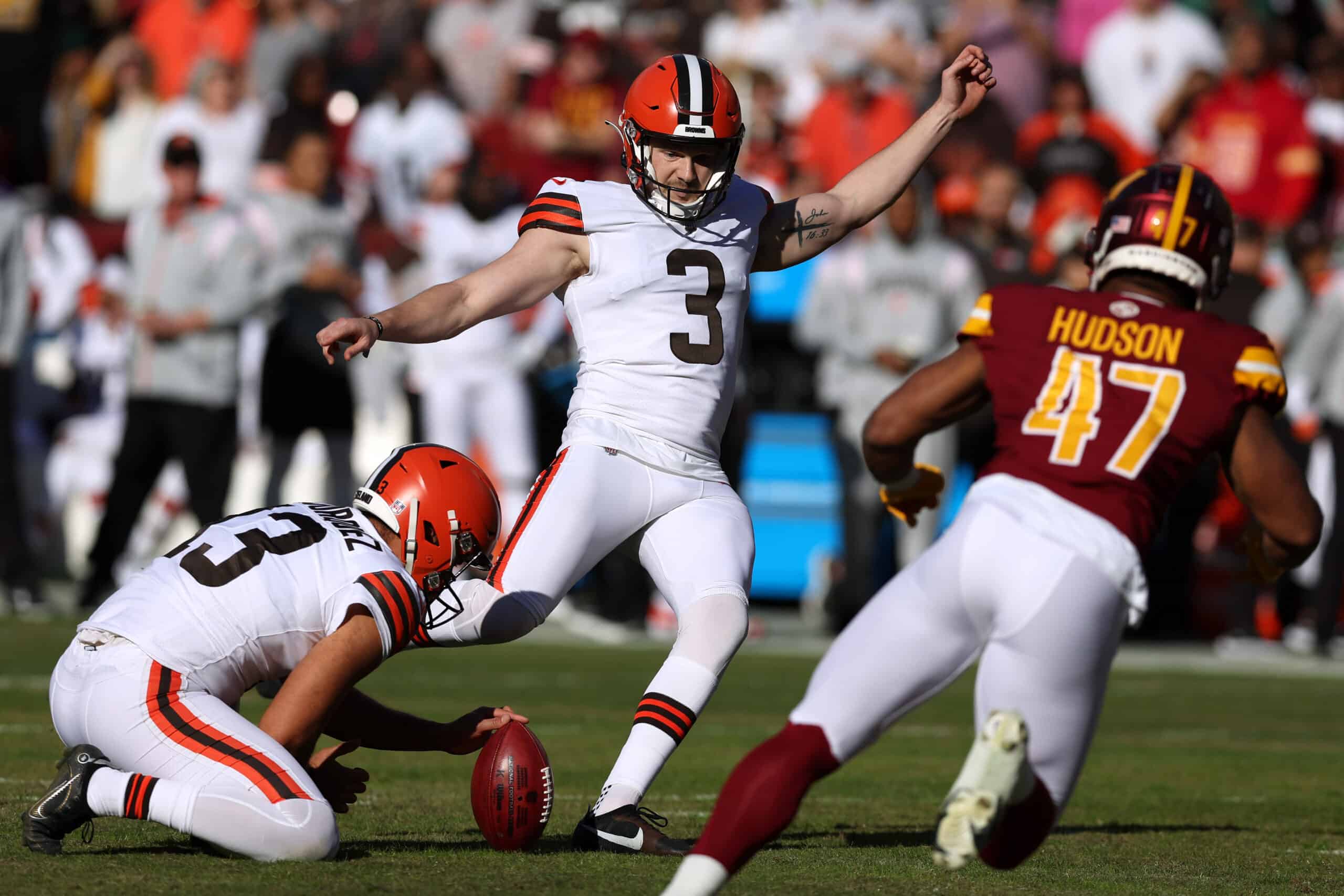 There were plenty of positive things to talk about after the Cleveland Browns' loss to the Commanders.
But kicking was not one of them.
Cade York missed yet another field goal in the 2-point loss, pushing a 46-yarder to the right.
But Kevin Stefanski denied being concerned when asked about York at the postgame presser.
He said his young kicker will learn from every kick and eventually be fine.
York's kick was certainly closer than his 49-yard miss last week.
And we'll see Thursday night if the former 4th-round draft pick puts the next one through.
Meanwhile, Bubba Ventrone and York will undoubtedly analyze every segment of his approach and kick.
But most fans and pundits believe the problem is above York's shoulders.
At What Point Does Competition Show Up? 
Since the team drafted York, he has been the only kicker on the roster.
There was no veteran to mentor the rookie, although Browns icon Phil Dawson visited camp for a while.
And there is no one battling York for his roster position so far this year, either.
Opposing kickers haven't helped York's psyche this preseason, either.
Cade York's 46-yard field goal wide right with 8:42 to play in the 3rd Q. Time to call a kicker. #Browns

— Daryl Ruiter (@RuiterWrongFAN) August 12, 2023
Greg Zuerlein and Joey Slye flawlessly banged through 4 field goals of 45 yards or longer.
Since arriving in Berea, the lone criticism of Anthony Berry is that he puts too much faith in his draftees.
But York was really put on the spot when he was drafted so early.
There are a few established veterans among the available free agents.
But it appears the Browns will ride with York for at least another week.