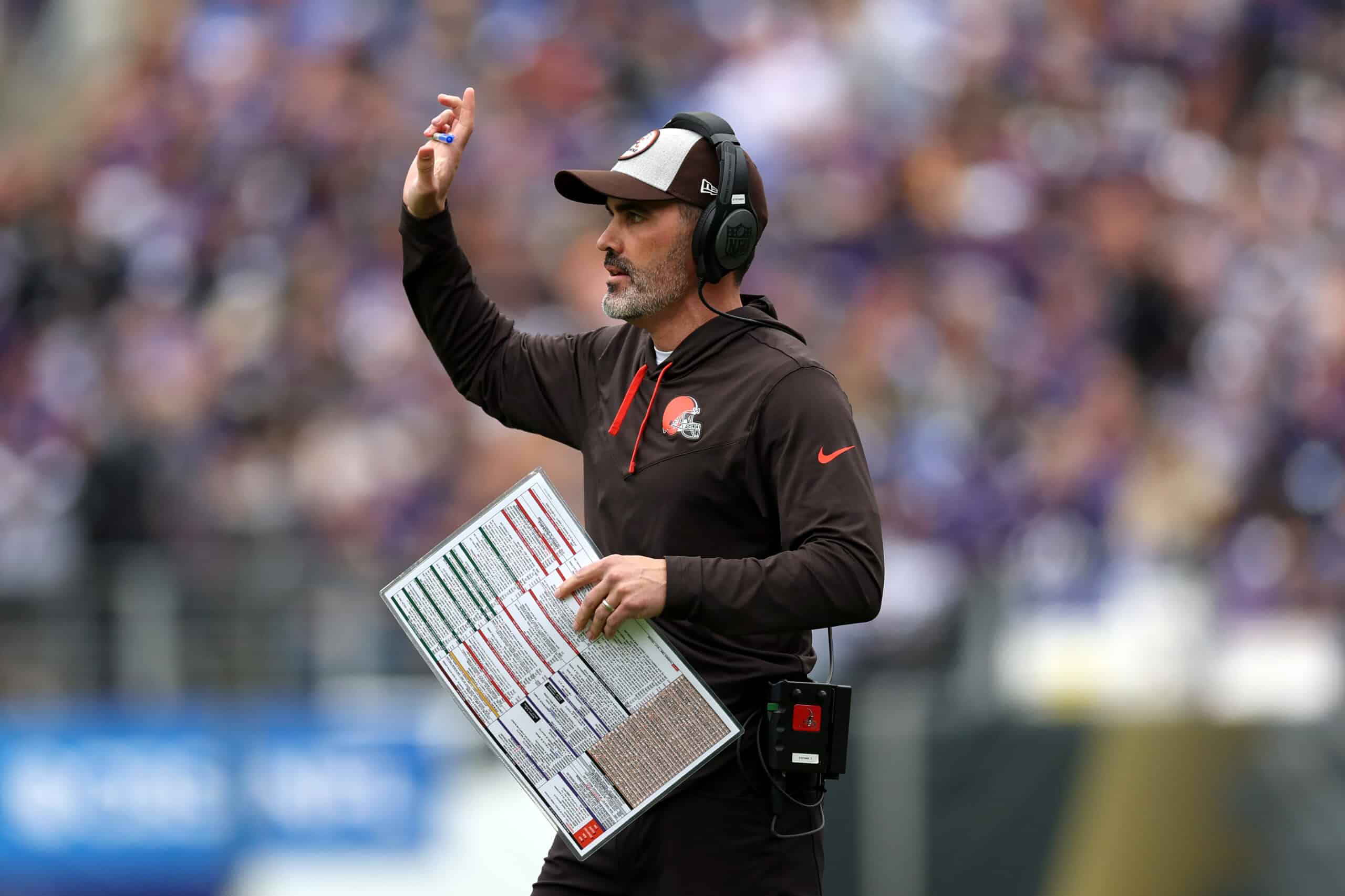 In the past couple of years, the Cleveland Browns have had several variations of interior defensive linemen.
The result was a middling success at best until this year.
Myles Garrett was joined by Za'Darius Smith and Dalvin Tomlinson, among others, who have helped to create the best defense in the NFL.
Tomlinson is in his first year with the Browns after two seasons with the Minnesota Vikings and four years with the New York Giants.
#Browns HC Kevin Stefanski on DT Dalvin Tomlinson: "He's disrusptive and he's a very large man. And when that very large man is disruptive, that's good for our defense."

— 92.3 The Fan (@923TheFan) October 18, 2023
So far he has six combined tackles and a half sack, but it's not the numbers that impress Cleveland head coach Kevin Stefanski.
"He's disruptive and he's a very large man," Stefanski said, via 92.3 The Fan. "And when that very large man is disruptive, that's good for our defense."
Tomlinson tips the scales at 6-foot-3, 325 pounds, and has been a space-clogger for the Browns.
Opponents must account for the talented defensive tackle and double-teams mean that Garrett may only face one blocker.
That's trouble as even the best offensive tackles and tight ends in football have difficulty containing Garrett.
After five years on the defensive line for Nick Saban and the Alabama Crimson Tide, Tomlinson played in the 2017 Senior Bowl.
During the week of the All-Star contest, Cleveland was among a number of teams that interviewed Tomlinson.
He was selected in the second round of the 2017 draft by the Giants and had 207 tackles, eight sacks, and five passes defended in New York before 81 tackles, five sacks, and two passes defended as a Viking.