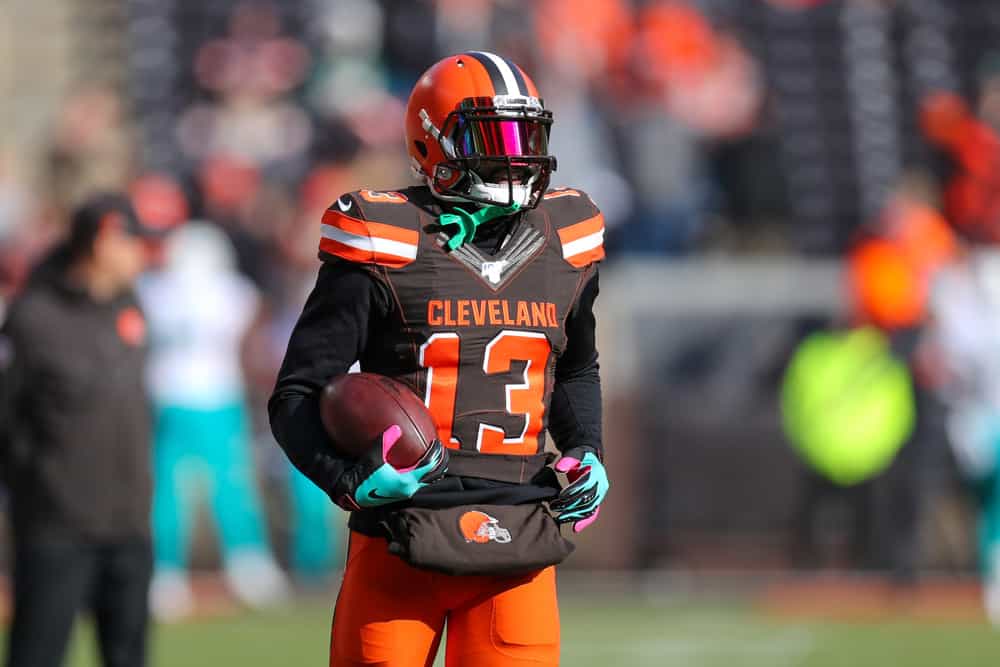 New Cleveland Browns head coach Kevin Stefanski will get his first chance to lead an organization this season.
Having a healthy Odell Beckham Jr. would certainly help his situation.
According to Mary Kay Cabot of Cleveland.com, Stefanski said Beckham is 100% healthy.
"Odell is free and clear,'' Stefanski said. "He's 100 percent. He's looking really good.''
Beckham underwent core-muscle surgery in January, but has been making great progress over the offseason.
Can Beckham Rebound in 2020?
After undergoing surgery, Beckham has vowed to be bigger, faster, and, stronger.
He made a video after his surgery to show everyone all of the progress he has made thus far.
A little update on rehab post surgeryhttps://t.co/dyAVLt8kaL pic.twitter.com/soqCEOq0c7

— Odell Beckham Jr (@obj) May 4, 2020
He is already back to lifting weights, catching passes while balancing on a balance ball, and doing extensive core workouts.
Beckham mentioned that he has never felt fully healthy since breaking his ankle in 2017.
"So right now, what I'm trying to is hit the reset button. Being able to just get everything fixed," says Beckham.
He looked good during a recent workout video with free-agent quarterback Cam Newton.
What Has Changed For Cleveland?
The Browns have upgraded both their offensive line and bulked up at tight end over the offseason.
Having an improved offensive line should help both the passing attack and running game in 2020.
Both Beckham and Jarvis Landry underwent surgery to repair issues that hindered them last season.
Stefanski has a plan in place for both players once training camp comes around.
He'll likely limit their workload in camp and slowly get them back up to full speed.
It appears that both Landry and Beckham should be ready to go around August.
Cleveland has made major improvements on offense, so fans should expect a much better year from Beckham in 2020.