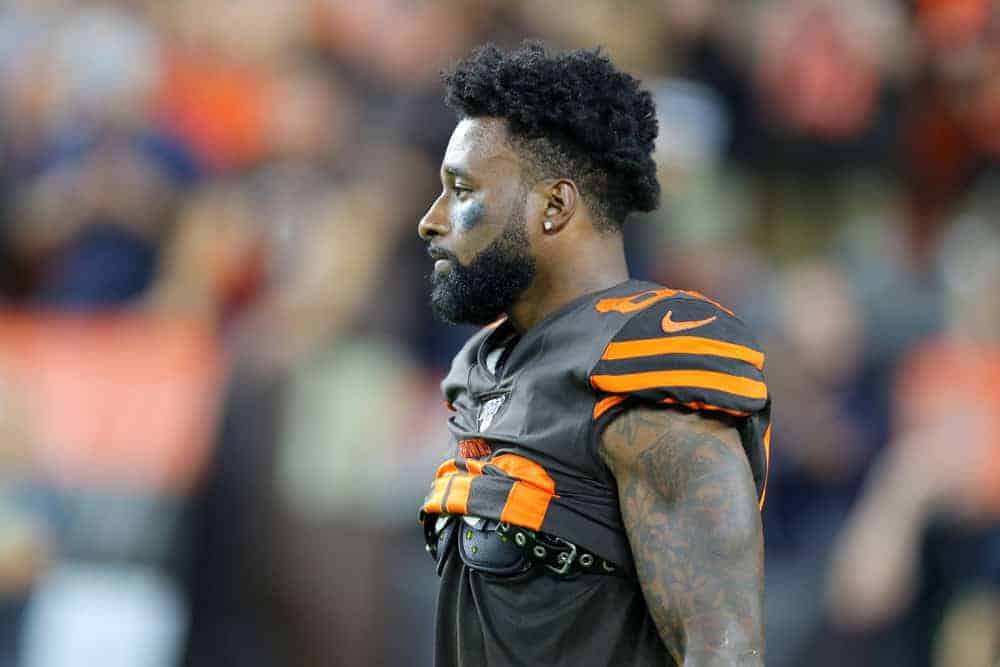 Cleveland Browns receiver Jarvis Landry didn't hold back when questioned about the suspension of Myles Garrett on Friday.
Landry took issue with the league ruling on the issue less than 12 hours after the incident.
"Nobody really had an opportunity to make a case of to say anything. The suspension was already done."
"It's almost like [the NFL is] deliberately trying to mess with Cleveland," Landry said Friday, per Hayden Grove of Cleveland.com.
Jarvis Landry wasn't happy with the rulings on the Myles Garrett suspensions… #Browns pic.twitter.com/aepOjGicTG

— clevelanddotcom (@clevelanddotcom) November 22, 2019
"Again, reduce the sentence for a player that did more than Larry Ogunjobi did and he doesn't get his game taken away. He should be playing this week," Landry said. "(Pouncey) was reduced from three games to two and he was kicking Myles in the head, punching Myles in the head, jumping on top of Myles. And Larry just pushed a guy and he still doesn't get his appeal? It just makes no sense."
Jarvis Landry, on the way the NFL handled Myles Garrett's suspension: "It's like, he could've told you guys (about) the racial slur, but he was already suspended." pic.twitter.com/7SVP7Xry5L

— Jake Trotter (@Jake_Trotter) November 22, 2019
Landry also said: "Without the audio, it's a difficult situation," Landry said, via ESPN's Jake Trotter. "All you really in some cases can go off video, which video … yea I get it, i understand the severity of the punishment. Again, when you're looking at a whole season, a half of a season, a 10-game ban if we make it to the Super Bowl. It's too severe.
Steelers quarterback Mason Rudolph was not suspended at all even though he attempted to pull Garrett's helmet off and charged at him.
Steeler's Center Maurkice Pouncy had his suspension reduced from 3 games to 2 after his appeal even though he punched and kicked Garrett during the brawl.