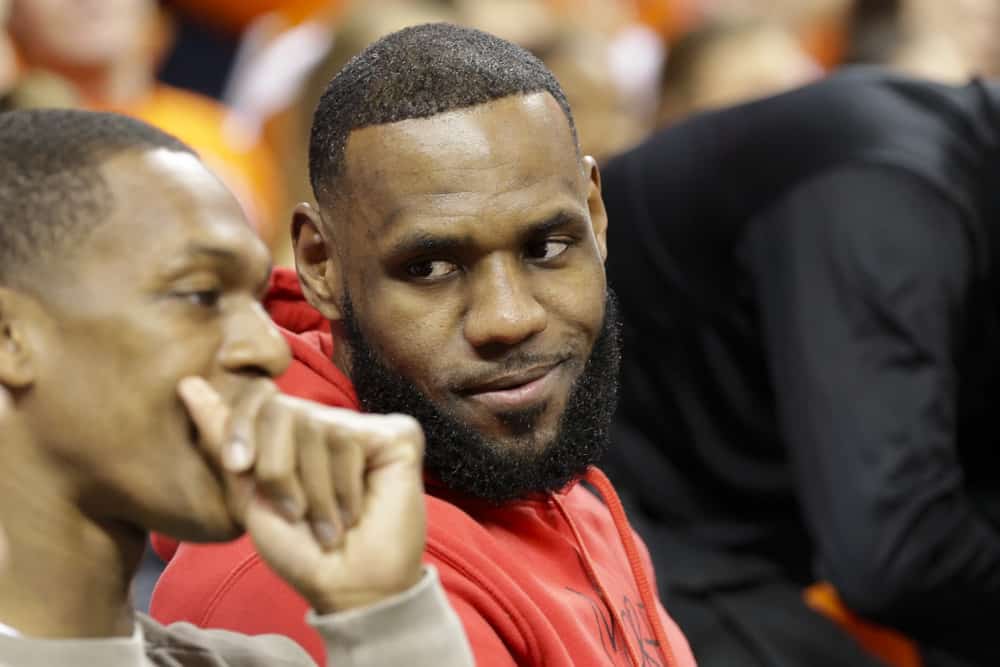 The Cleveland Browns appeared to have the game under control in Dallas until the 4th quarter.
Leading 41-14, the Browns allowed 24 straight points as the Cowboys came within 3 points at 41-38.
That was until Odell Beckham Jr. came to the rescue with a 50-yard touchdown run to seal the game.
Lebron James is a fan of the Cowboys and Browns, but couldn't contain himself when Odell Beckham Jr. scored on the late touchdown run.
OBJ!!!!!!!!!!!!!!! @obj bro bro! Let's GO!!!! #Browns

— LeBron James (@KingJames) October 4, 2020
"OBJ!!!!!!!!!!!!!!!" LeBron wrote. "@obj bro bro! Let's GO!!!! #Browns"
The 50-yard touchdown run gave the Browns a 49-38 lead with 3:25 to go in the 4th quarter.
The win moves the Browns to 3-1 on the season and ties them with the Baltimore Ravens for 2nd place in the AFC North.
After the game, Cowboys DE Demarcus Lawrence ripped the Cowboys defense.
"We've got so much talent … but without grit and toughness, it's doesn't count for much," Lawrence said after Sunday's loss, via FOX 4's Mike Doocy.
Lawrence also called the defense "soft."
DeMarcus Lawrence on the Cowboys defense today: "Soft. We have to hold ourselves to a higher standard. I call the shit soft, and we have to get better from it."

— Jon Machota (@jonmachota) October 4, 2020

The Browns have scored 30+ points in 3 straight games.
The Browns are 3-1 for the first time since the 2001 season.
The quarterback in 2001?
Tim Couch who led the team to victories over the Lions, Jaguars, and Chargers after a season-opening loss to the Seattle Seahawks
The United States President at the time was George W. Bush.
The Browns face the Colts and Steelers in their upcoming matchups.