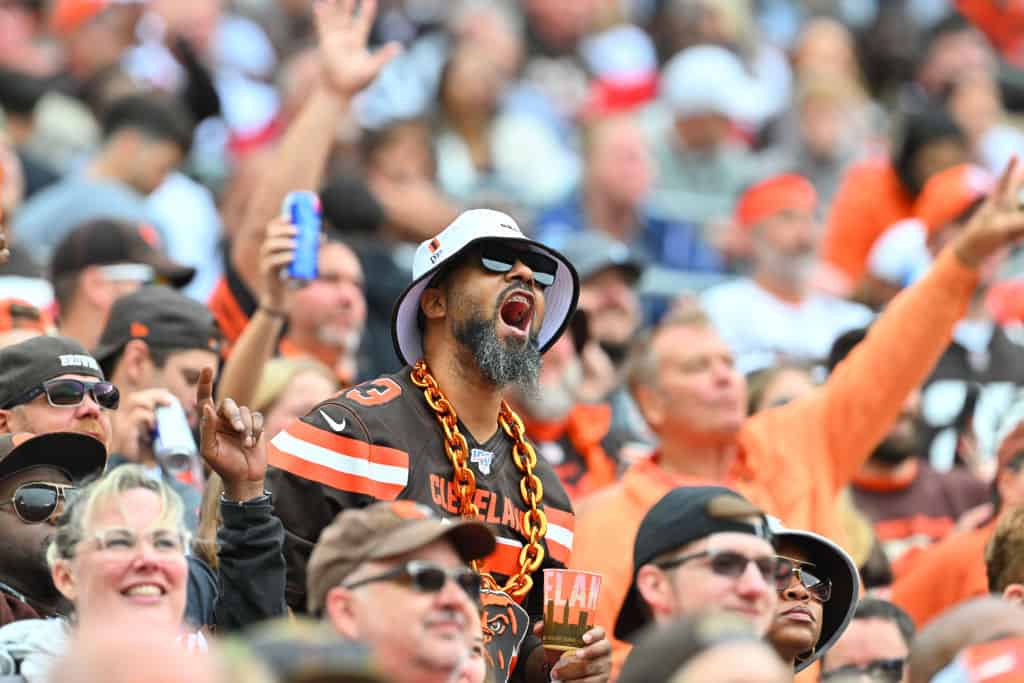 Not many celebrities root for the Cleveland Browns, as most of them are often focused on big-market teams instead.
But Ohio native LeBron James has often had some words of praise and support for the organization.
That was on full display again during Sunday afternoon's big win over the Tennessee Titans, as the Los Angeles Lakers superstar took to Twitter to show his excitement over the win.
#Browns‼️‼️‼️‼️

— LeBron James (@KingJames) September 24, 2023
Notably, LeBron was actually a diehard Dallas Cowboys fan growing up, but he recently stopped supporting the team because of Jerry Jones' stance on Colin Kaepernick, so he might have finally switched teams for good.
He also claims to root for Ohio State and even said once that he would've played for the Buckeyes if he hadn't gone straight to the NBA from high school.
He was also a standout football player and elite prospect growing up before choosing basketball as his one and only passion.
Fortunately for James and the fans, the Browns looked much better in Sunday's bounce-back vs. the Titans, and it was a much-needed effort after how things went down on Monday night.
Besides losing Nick Chubb for the season, the offense looked out of sorts with an erratic Deshaun Watson taking some unnecessary risks.
Shutting down a team and limiting them to just three points is a big way to make a statement and right the ship, especially with another divisional clash vs. the Baltimore Ravens on deck next Sunday.
The Browns are now trying to give LeBron another reason to show his support on Twitter.