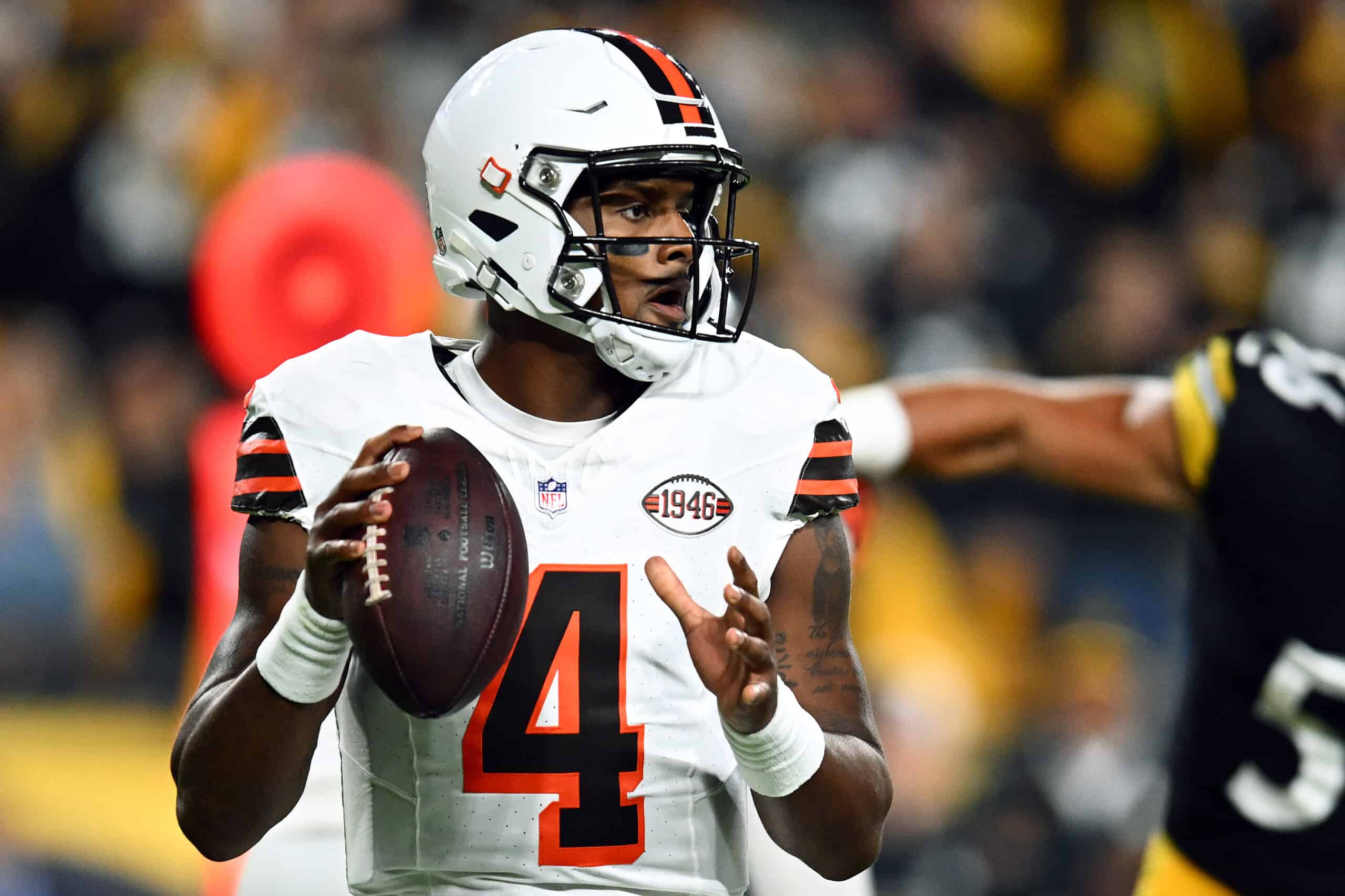 The Cleveland Browns put their trust in Deshaun Watson by giving him a five-year, $230 million fully guaranteed contract.
They thought the quarterback who led the league in passing yards three years ago would re-emerge, giving fans something to be excited about.
However, the Deshaun Watson of old hasn't shown up after two games this season.
Instead, the Browns seemingly got a different Deshaun Watson despite undergoing his first full offseason in years.
That reason has former NFL running back LeSean McCoy irked, saying that the former Pro Bowler should give the Browns a refund because he's not playing to expectations.
"They need a refund. That's simple: they need a refund. My thing is, with Deshaun Watson, we thought we're going to get the old Deshaun Watson to come back. We gave him some grace period because he hasn't played football some time, and he haven't had a full camp. This year, he did," McCoy said.
.@CutOnDime25: The Browns need a refund on Deshaun Watson. pic.twitter.com/XC3zouneSO

— Speak (@SpeakOnFS1) September 19, 2023
Through two games, Watson has completed only 55.1 percent of his throws (38 of 69) for 389 yards, two touchdowns, and two interceptions. At that pace, he will never reach the 4,820 yards he collected in 2020, his final playing year with the Houston Texans.
But the Browns aren't giving up on him yet, considering the massive financial investment they have in him.
However, the time could come when many in the organization could start to question the investment.