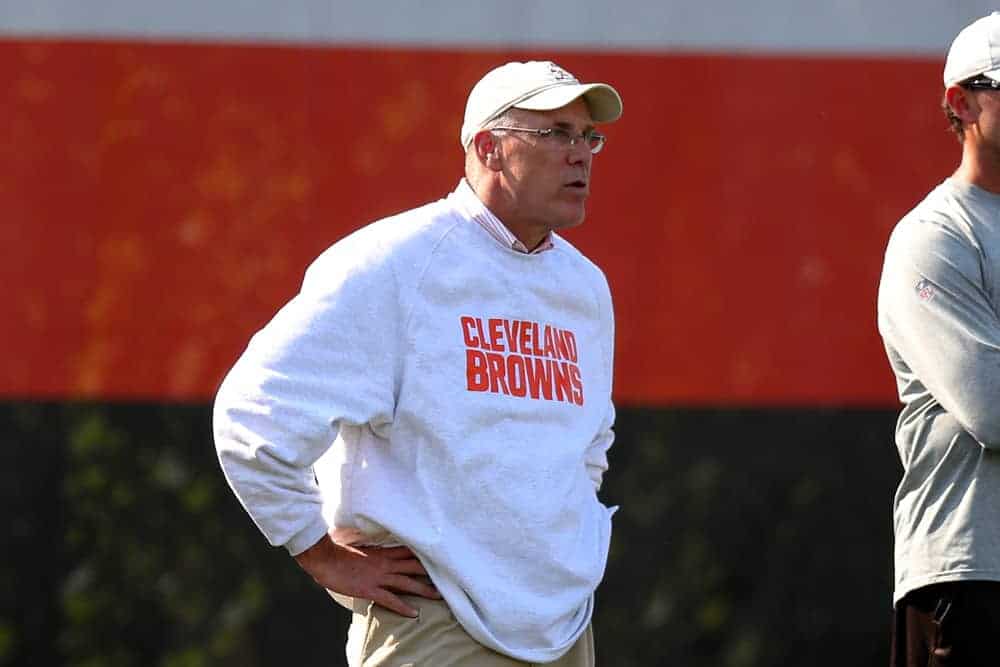 Guess who's going to Detroit, buddy boy?
John Dorsey, former Cleveland Browns general manager, will be joining the Detroit Lions in a senior personnel executive roll according to numerous reports.
The #Lions are expected to add former #Chiefs and #Browns GM John Dorsey as a senior personnel executive, per sources. One of the NFL's best evaluators adds experience to the front office of first-time GM Brad Holmes.

— Tom Pelissero (@TomPelissero) January 24, 2021
The move doesn't really impact the Browns, especially since the Lions reside in the opposite conference.
Still, it's always interesting to see a former member of the brown and orange end up elsewhere, especially when it's a coach or GM.
The reactions to the reports last week about the Pittsburgh Steelers interviewing Hue Jackson are evidence of that.
Detroit bringing Dorsey on board may not seem like a major move for them given his role, but he'll be of good use to the Lions.

Experience in a Young Front Office
After firing head coach Matt Patricia and GM Dan Quinn, the Lions brought aboard Brad Holmes.
Holmes comes to Detroit from the Rams organization where he served as the director of college scouting.
It will be his first year ever as a general manager, so the new position could be a bit overwhelming, at least early on.
This is where the presence of a guy like Dorsey will be beneficial.
He's held a general manager position twice before and was also a director of college scouting with Green Bay.
Dorsey will be someone that Holmes will be able to relate to and gain wisdom from as he grows comfortable in Detroit.
It sounds cliché, and it's obviously not a hire that guarantees the resurrection of the Lions franchise.
But Dorsey is known, if nothing else, for getting some top-tier talent in the NFL Draft.
Here is John Dorsey's resume as GM.

Uhhhhh pretty solid. pic.twitter.com/8kDHBUILa9

— Pride of Detroit (@PrideOfDetroit) January 24, 2021
The lack of weapons around Matthew Stafford (among numerous other issues) has been a concern forever in Detroit.
He had Calvin Johnson for a number of years, but the duo appeared in just two playoff games together.
Now, Stafford is expected to be playing elsewhere next season.
Breaking: The Lions and QB Matthew Stafford are expected to part ways this offseason, with Detroit listening to trade offers starting next week, per @AdamSchefter. pic.twitter.com/SPk6cFMdZY

— SportsCenter (@SportsCenter) January 23, 2021
With the Lions moving in a new direction, Dorsey could help bring in the talent necessary for a successful rebuild.
Looking at the job he did in Cleveland, fans in Detroit should be excited about who he can bring in.
John drafted Baker Mayfield, Nick Chubb, Denzel Ward.
He also made trades for receivers Jarvis Landry and Odell Beckham Jr.
All of those moves have been instrumental in getting the Browns rebuild to where it's currently at.
There were clear flaws with his time with the Browns, enough to the point where the Haslam's were forced to make a change.
Dorsey isn't the top dog in Detroit, though. Brad Holmes is.
Perhaps having less of a voice, but still being able to bring in high level talent, will make Dorsey's time in Detroit fruitful.